Leafs sign Morgan Rielly to a team friendly deal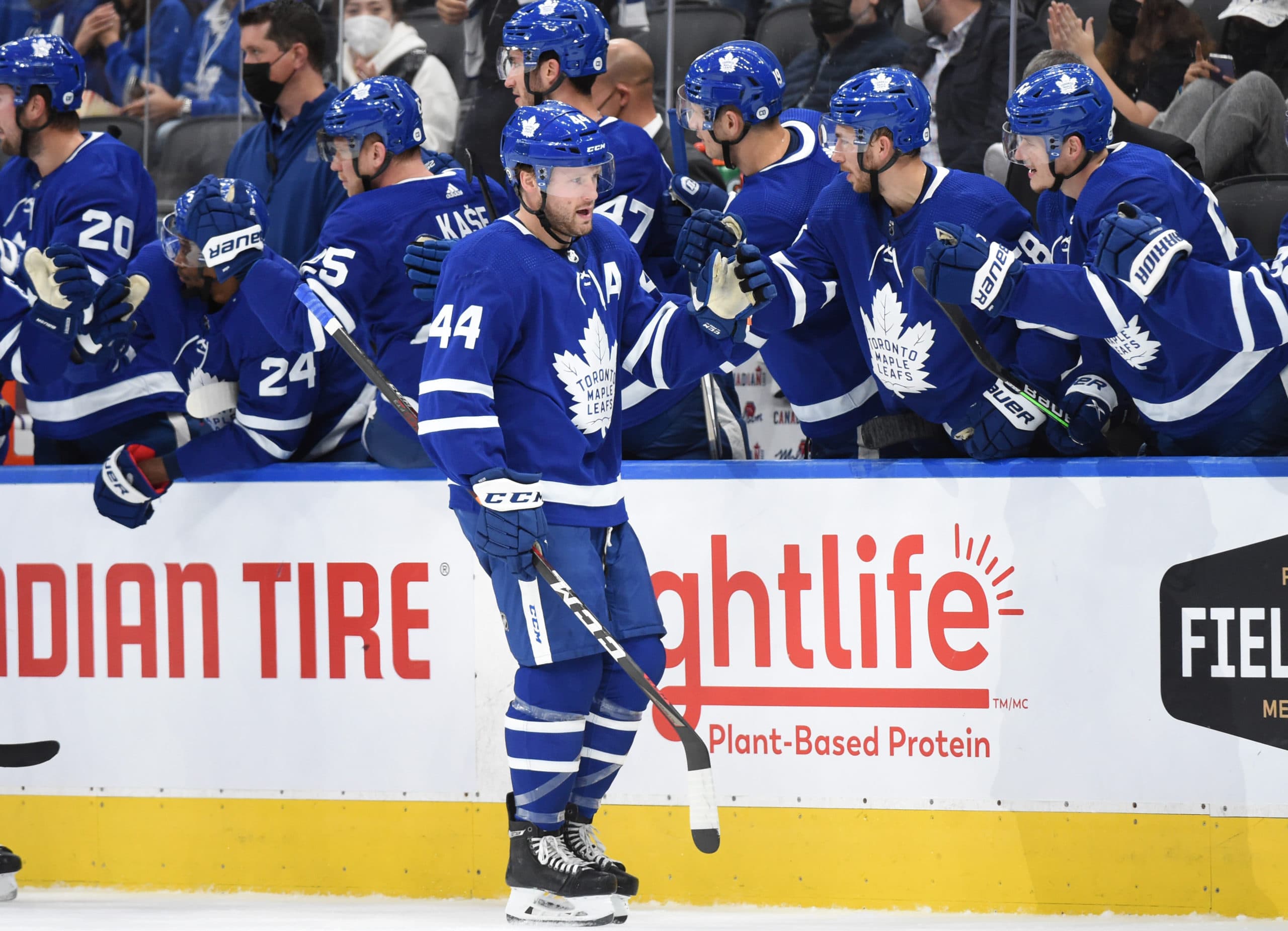 Photo credit:Dan Hamilton-USA TODAY Sports
I guess I can quit my chicken little routine when it comes to the Morgan Rielly contract, as today the Leafs have announced that Morgan will be a Leaf for a very long time…
The Toronto Maple Leafs announced today that the hockey club has signed defenceman 

Morgan Rielly

 to an eight-year contract extension. The average annual value of the contract is $7.5 million.
In a summer that saw Seth Jones receive a $9.5M AAV until 2030, a summer that saw Dougie Hamilton sign as an UFA for seven years at $9M AAV, and even a world where Jacob Trouba is somehow an $8M/yr defenseman, there were plenty of reasons to be concerned about what Rielly was going to cost Toronto and while last season $7.5M AAV might not have felt like a team friendly deal, the new reality of the defensive market is that is a great contract to lock Rielly in for.
With the struggles of Jake Muzzin, and Justin Holl early this year, the Leafs can't really afford to take a gamble on their defensive star and rely solely on the ability of Rasmus Sandin and Timothy Lilljegren to fill in the blanks. Solidifying the blueline needed to be a priority and they addressed it.
That being said, there is still a small thing called the salary cap that needs to be considered, and with the Leafs signing Rielly that leaves Toronto with $6.2M (assuming a flat cap) to sign Rasmus Sandin, Jack Campbell, Timothy Liljegren, and Jason Spezza, along with two other forwards (hopefully Amirov, Robertson, or others can help eliminate that need as well.) And while the cap ceiling could increase by as much as $2M, that is still $8.2M to fill six roster spots, one of which is your likely starting goaltender.
Of course, that's a problem for another day, and you don't put off signing Rielly because smaller pieces need to be addressed.
Today was good business for the Leafs, and while there will always be concerns about the later years of a players contract, this was great work the short term, which is honestly were their heads need to be at. The structure of the deal will be important as well, and we'll provide an update on that as soon as it is made available. The Leafs have done well with signing bonuses as part of the structure, and we'll see if they were able to front load the deal as well.
Update: Here's the year by year breakdown