Leafs sign undrafted prospect Braeden Kressler to an entry-level contract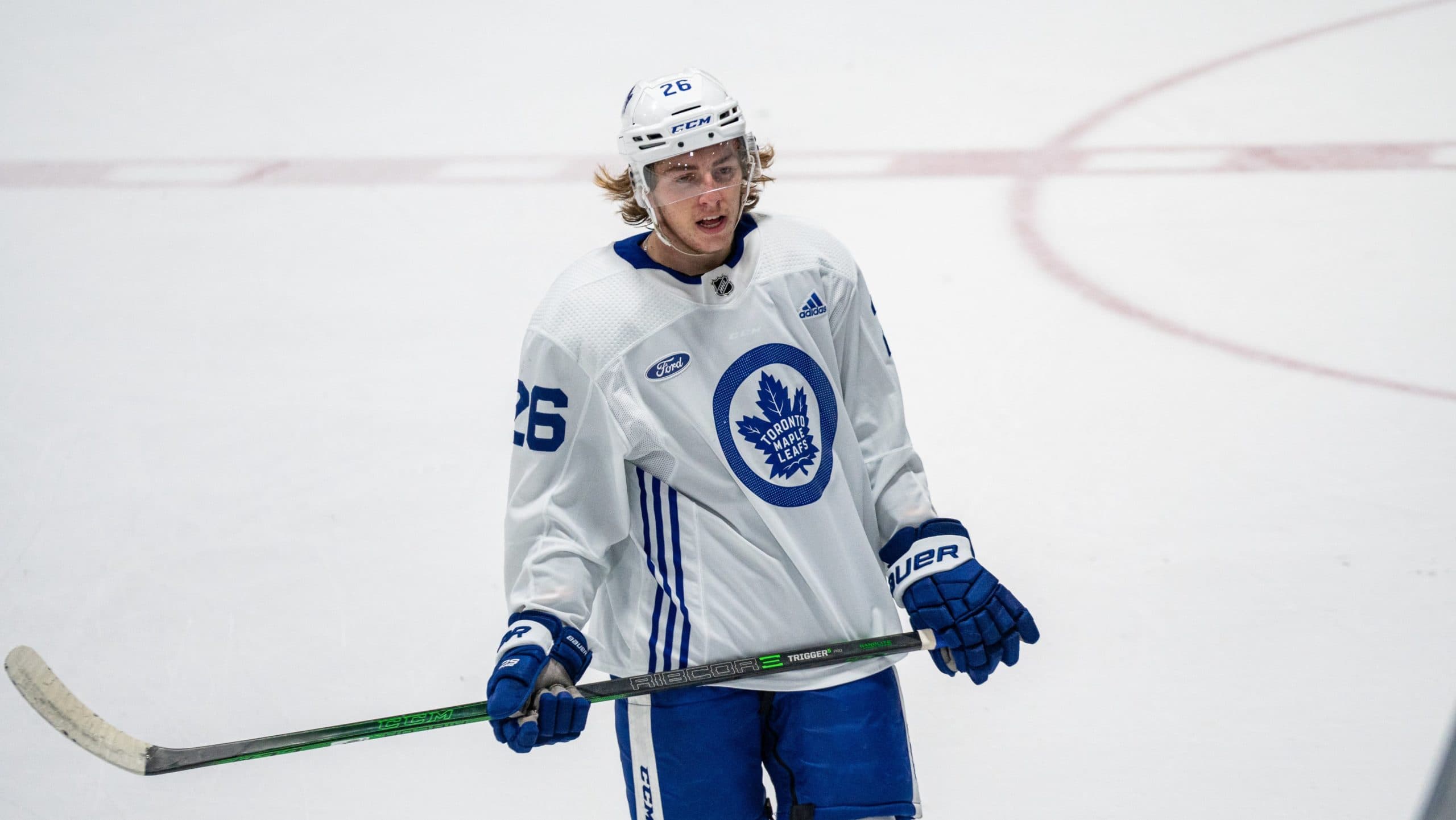 Photo credit:Twitter / @MapleLeafs
After an impressive development camp and rookie tournament with the Maple Leafs as an undrafted invite, Braeden Kressler has earned himself a contract.
Kressler, 18, was eligible for the 2021 NHL Entry Draft but was not selected. A member of the Flint Firebirds, Kressler was not able to showcase his skills in his draft year due to the OHL's cancellation of their season. A diminutive but feisty winger, Kressler showed skill and playmaking ability in his time at Leafs camp that made him a worthwhile gamble on an entry-level contract. In scrimmages, Kressler was given the opportunity to play with the likes of @Nicholas Robertson and @Mikhail Abramov, scoring two primary assists in the first scrimmage.
In his Draft -1 season in Flint, Kressler's 18 points in 46 games were nothing spectacular. The underlying numbers, however, showed an effective player that could blossom in the coming years.
2019/20 OHL EV GF% LEADERS
NAME
DRAFT CLASS
NHL RIGHTS
GP
EV GF%
EV GF%REL
GRAEME CLARKE
DY+1
NEW JERSEY
16
82.61
22.99
MARCO ROSSI
DY
MINNESOTA
56
74.64
16.55
AUSTEN KEATING
DY+3
N/A
58
71.21
11.21
LIAM FOUDY
DY+2
COLUMBUS
45
70.97
12.9
BRAEDEN KRESSLER
DY-1
N/A
46
70.73
15.93
COLE PERFETTI
DY
WINNIPEG
61
69.72
18.29
MITCHELL HOELSCHER
DY+2
N/A
62
69.57
7.88
JACK QUINN
DY
BUFFALO
62
69.37
7.44
JOSEPH GARREFFA
DY+3
N/A
52
69.29
4.29
LIAM HAWEL
DY+3
N/A
54
65.69
12.19
The defensive responsibility shown by Kressler at such a young age is incredibly impressive. Given what we saw at camp in his playmaking and tenacity, he's a fantastic roll of the dice as an undrafted prospect.
Kressler is the first development camp invite to sign an entry-level contract since @Trevor Moore in 2016, though @Sean Durzi and @Mac Hollowell were invites that went on to be drafted by Toronto the following year.
Earlier this month, I made the case that
the Leafs have not been utilizing their development camp invites to the best of their ability
. They have brought in a lot of talented, undrafted players through their camp only to return them to their junior teams and see them drafted the following summer. Rather than continue to allow this to happen, it is better for the Leafs to sign a standout at camp to an entry-level contract to essentially buy another draft pick. Undrafted CHL players are allowed to sign with NHL teams from the end of the entry draft until the start of the CHL season, so using this window to acquire additional prospects is a no-brainer to me.
A team that has used this extremely well recently is the Philadelphia Flyers. They have brought the likes of @Philippe Myers, Egor Zamula, and @Nicolas Aube-Kubel into their organization as free agents from the CHL. Rather than allowing them to go back to their junior leagues and potentially be drafted by another team, they used this window to bring them in and have reaped the benefits. In fact, Philadelphia made another undrafted CHL signing just this month in JR Avon.
Considering the fact that the Leafs only made three selections in the 2021 Entry Draft as well, it makes too much sense to take a flier on Braeden Kressler and I'm glad they did so ahead of the start of the OHL season next weekend.