Leafs stay committed to being tougher by bringing back Simmonds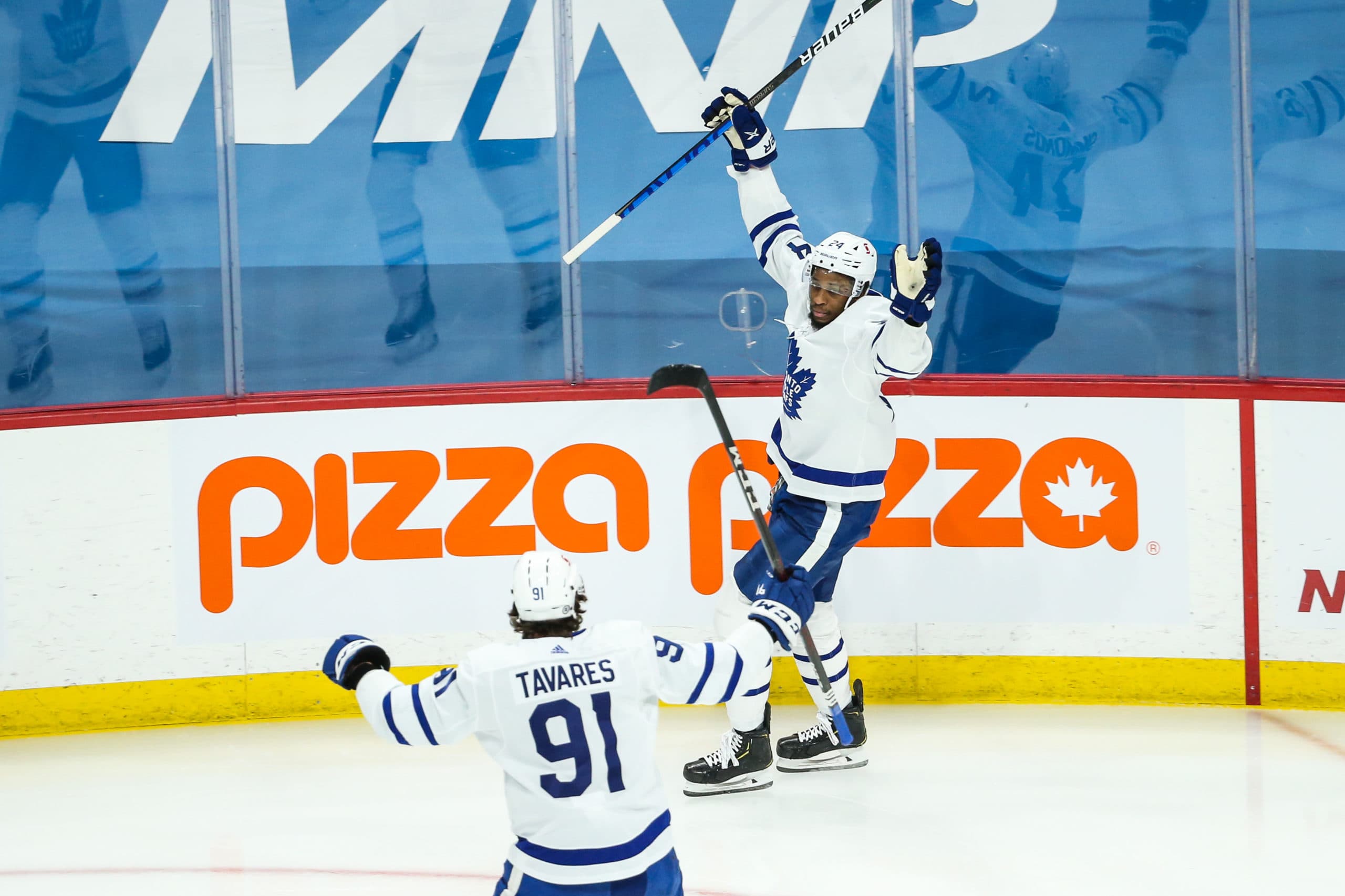 Photo credit:Terrence Lee-USA TODAY Sports
It's generally pretty hard to get upset about depth signings like this, but I'm sure many of you will try.
Yesterday in 31 Thoughts, Elliotte Friedman alluded to what we know see as official today, and that's the Leafs have re-signed @Wayne Simmonds.
The annual cap hit of $900k is significantly less than what Simmonds cost last season, and I think we can take this as an acknowledgment by both the player and the organization that Wayne is not the top nine player he was, but still has value as a fourth line physical presence and a necessary character guy on a team that seems to be lacking in that department from time to time.
It seems like the two year deal has a couple of benefits to it, the first is it may act as a deterrent for the Seattle Kraken from taking Simmonds in the expansion draft, although I don't think there was any real danger of him being selected, and secondly it is a commitment to the player that they truly want Wayne to be a part of the team and he is a year by year hired mercenary, he's someone the Leafs want to win with.
The two year deal also has been effective in the past at deterring waivers claims, and while I don't think the Leafs will ever waive Simmonds down to the Marlies, they may put him in non-roster situations to bring others into the lineup. The plan is still probably for Simmonds to be an everyday fourth liner, but I'm sure Dubas has considered Plan B, C, and D for Simmonds as well.
There does seem to be a concern about the Leafs potentially overusing Simmonds that is based on the fact we saw that last season. He should probably be kept out of the top six, and definitely kept away from the top powerplay unit. Maybe the occasional guest appearance on the second unit, but I'd hope that Simmonds is now 10 minutes a night of sheltered energy.
The potential makeup of the fourth line seems to be familiar with both Simmonds and Spezza returning and perhaps the Leafs commitment to the status quo will add the feeling of being underwhelmed experienced by some Leafs fans. Honestly that seems fair, but if the goal is to bring back a workable fourth line, cheap, that should mean we see more productive changes in the rest of the lineup, and that will be a bigger bang for the buck for Dubas & Co.
For now we'll appreciate that a fan favourite has returned. Welcome back to Scarborough's finest.