Leafs take the necessary step of waiving Nick Ritchie to ice their best lineup going forward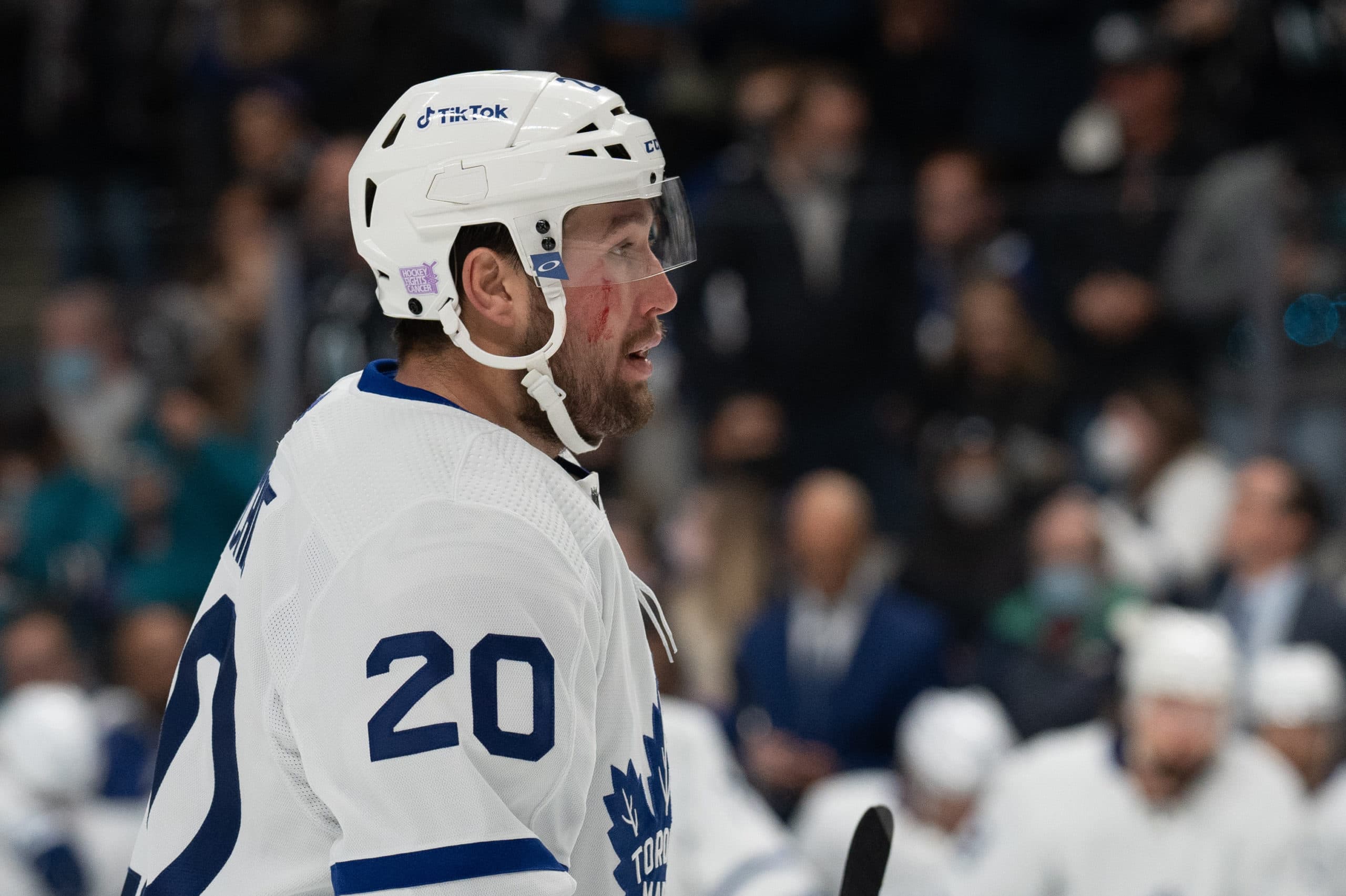 Photo credit:Stan Szeto-USA TODAY Sports
To some extent the news seemed inevitable. With the return of Marner and Sandin to the Leafs lineup, the COVID protocol list shortening, and now mix in the dominant play of Ilya Mikheyev and safety net of Kyle Clifford, it seemed like the obvious decision was eventually going to be to waive Nick Ritchie.
Now it has happened:
One of the other reasons why waiving Nick Ritchie seems like an obvious decision is the fact that he carries a $2.5M cap hit for this season and next. That puts the Leafs in a situation where they either lose Ritchie and regain a ton of cap space or they retain him, get at least $1.125M to work with as cap space and can try again with Ritchie once he's had a chance to work out his issues on the Marlies for a bit.
The most likely scenario is obviously that Ritchie goes unclaimed because that's a lot of risk for another team to take on without dumping someone back on the Leafs. Crazier things could happen, but come 2pm tomorrow, you can probably expect Ritchie to be a Marlie.
Ritchie's contract was always a bit of a risk. Toronto paid him for what he did last season in Boston, but that was a career year that also featured a lot of frustration from the Bruins while he was putting up those numbers. He was a late bloomer there, and he hasn't quite bloomed in Toronto either.
So Ritchie is pretty much near the bottom of the barrel. He had some success before the Leafs shutdown, playing with Spezza and Simmonds, but as a healthy scratch against Ottawa and having a rough night against the Oilers since the return has pushed him out, at least temporarily to make way for better options.
Now looking at the Evolving Hockey numbers above it's easy to hope that this is the end of Nick Ritchie as a Leaf, but the reality of the situation is Toronto needs to still figure out how to get the most out of him. If not before than at least at the start of the playoffs we'll see Nick Ritchie added back to the Leafs roster and they'll want him to play something resembling aggressive, physical hockey, and that's one area that he's delivered on. Ideally when he's playing physical, it won't include lazy backchecks like we saw Wednesday against Edmonton, or general confusion about his positioning like we've seen throughout his time with the Leafs. That might be asking for too much, but he can't rely on chasing pucks into the opposition's corner and then parking himself in front of the net and hoping for the best as his only two responsibilities.
To some extent Ritchie's failures are the failures of the Leafs organization as well. Ritchie was brought in for his specific skillset and the team has struggled to integrate it into their gameplan. It will be interesting to see what if anything seems to be missing with Ritchie out of the lineup.
Friday at 2pm we'll find out if he's been claimed.