Leafs unlikely to bring back many of their remaining free agents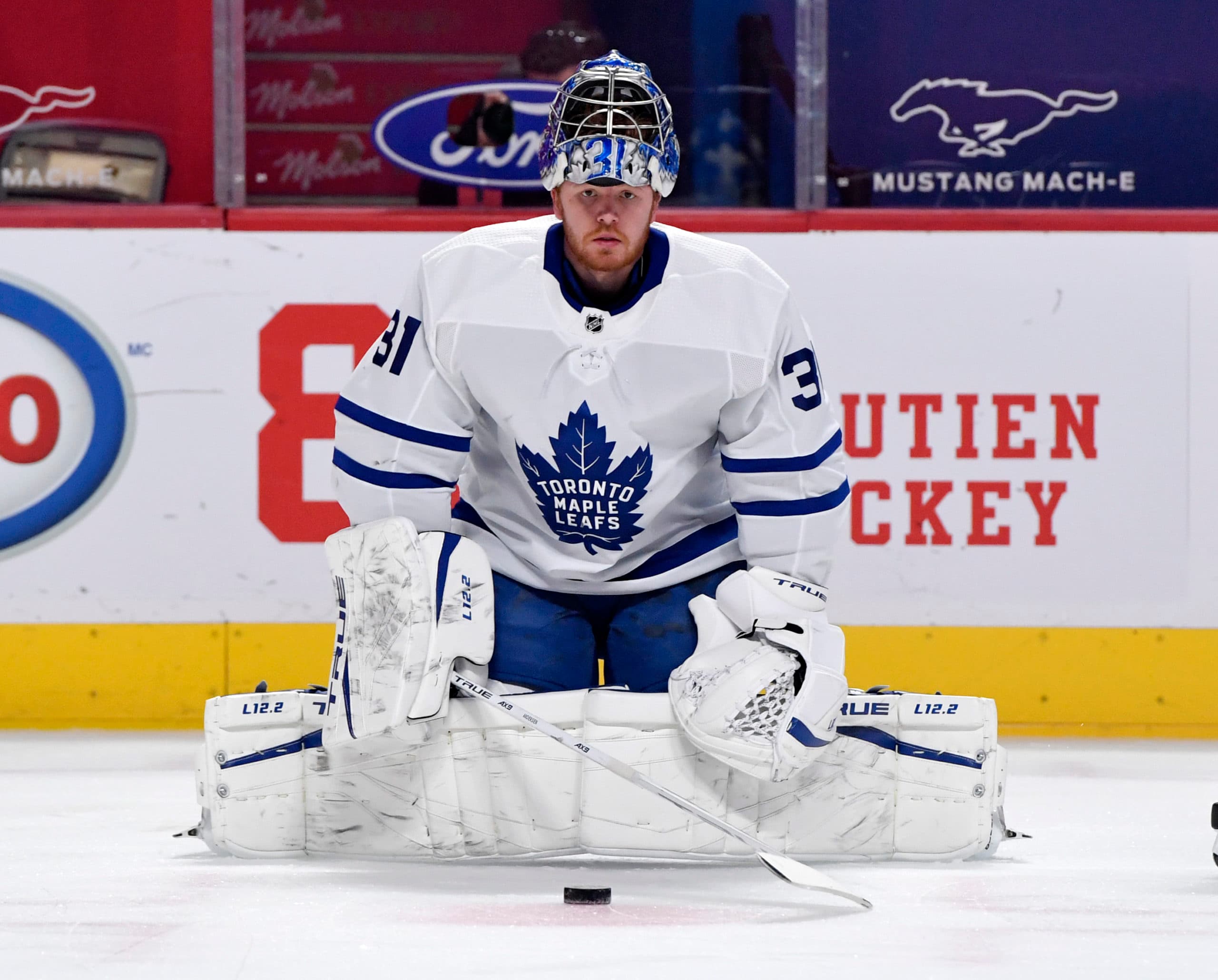 Photo credit:Eric Bolte-USA TODAY Sports
With the expansion draft roster freeze in effect for a couple of days, it's time to take a step back and look at what the Leafs have remaining when it comes to free agency. There isn't any shortage of either unrestricted free agents on the Leafs, and additionally there's a handful of restricted free agents from the Marlies to consider as well. To figure out what should become of the free agents, I polled the TLN contributors to see who is staying, who's going, and how much they are going to cost.
So there's not a lot of love for bringing back the Leafs UFAs. I'm sure @Zach Hyman would have received a bit more love, but the rumoured term and cap hits that are circulating certainly makes it understandable why 7 of our contributors had no interest in bringing him back and the other three were only considering Hyman if there is still the possibility of a hometown discount.
@Alex Galchenyuk is far and away the favourite because of the price tag, upside, and his desire to continue growing as a Leaf. As one of the people who said let him walk, I'm certainly on the fence about him, and think I share the mindset of the person who chose "other" and was thinking of circling back around to him if other options didn't materialize.
It's interesting that @Ben Hutton was the only one who everyone agreed they wouldn't be bringing back, and I think this problem stems from the desire to have a clear path to the NHL for Sandin and Liljegren, and we might regret being so dismissive of defensive depth. Of course he's not likely to be excited about a 8D or Marlies position either, so let the guy explore the market.
@Zach Bogosian remains popular with a number of our contributors, but for me personally, I think the Ben Hutton rules apply as well, and it's also worth noting this poll was conducted before we knew that Bogosian wants to play in the US due to the ease of travel to visit his family and for them to come to him.
So where will they go?
For @Nick Foligno our group was pretty set on the fact that he was going to head back to Columbus, but that was before rumours started circulating that he intends to join his brother in Minnesota. The AAV most commonly predicted for Foligno was around the $3M either a bit higher or lower.
As for Zach Hyman, the most common landing spot predicted was Edmonton, by four of our writers. Vancouver received a couple of guesses as well, with Detroit, Los Angeles, and Dallas also getting picked. The salary predictions were all across the board, but five people saw him getting a $6M AAV or more, with the rest seeing him getting $5M or more, unless he takes a discount ot stay in Toronto.
For @Frederik Andersen the guesses were all over the place when it came to salary, ranging from league minimum two way deals, to much more likely $4M AAV. Edmonton was once again the front runner with three people saying he'd go there, followed by 2 saying Arizona. Pittsburgh and Carolina were also mentioned, but in reality it seems people are happy with the answer being "not Toronto."
@Joe Thornton is very much projected to retire by our panel, with seven out of ten saying he's played his last game. Two of us had him returning to San Jose, and I can speak only for myself on that one, figured it would be solely to retire as a Shark. There was one contributor he sees him returning to Toronto, and while it might not be the popular choice, Thornton was more of a value add player than some give him credit for being last season.
While most of our writers saw Bogosian and Galchenyuk returning to Toronto, it was interesting to see that the Avs and Red Wings were popular alternative landing spots for them. Both would likely make around what they did this season on a one or two year deal.
Finally looking at the restricted free agents, which I can honestly say wasn't a priority for anyone, there is some appreciation of the players as good AHLers, and some reluctance to simply let them walk. At the same time, Joseph Duszak is the only one of these players that our group actively wanted to be brought back either wanting him qualified, or to focus on signing him as UFA after not qualifying him (the benefit being that the player no longer has arbitration as an option.)
There is still a reluctance to completely cut ties with Nic Petan, who doesn't seem destined for a job on the Leafs, but both Petan and Vehvilainen had the highest number of outright "Don't Qualifies" at around 40%.
The sense that Malgin and Petan might have some trade value is interesting, and I think it comes down to wanting the Leafs to get an asset where they can, but I think there might be a disconnect for the ease in which these players have cleared waivers previously.
In overall summary, the consensus around TLN is that there is a bit of a mass exodus happening from the Leafs this summer. Maybe not so much at the top of the roster (with the exception of Hyman and maybe Andersen) but with some significant role players and rentals, along with a lot of depth.
It doesn't seem likely that the Leafs will be big players on the big names of free agency, but the hunt is on for replacing the bottom part of the forward group and the Marlies callups.
Free agency might not be as exciting as when the Leafs were chasing John Tavares or even TJ Brodie, but it could be even busier for Kyle Dubas, and if done well, it could still have a significant impact.