Leafs welcome the preseason with a double header: Leafs Game Day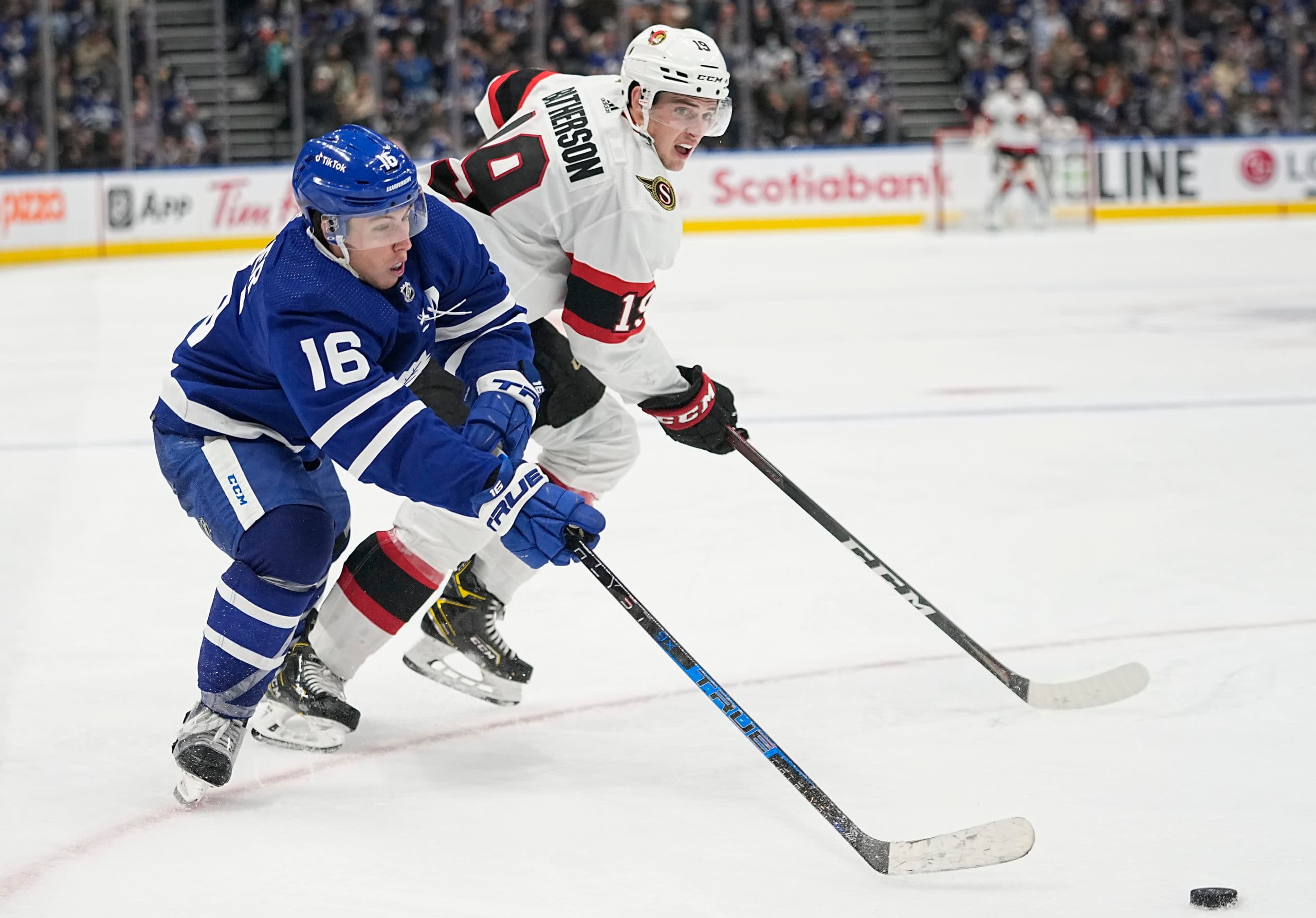 Photo credit:John E. Sokolowski-USA TODAY Sports
After a crushing game seven defeat nothing cleanses the palate like some preseason hockey. Everyone is back on a level playing field and if you are so compelled, you can choose optimism and at least until the middle of April the Leafs will probably reward you for that.
Maybe that's too cynical a look at the first Leafs hockey we've seen in three and a half months, let's go with some things to be excited about instead.
The Adam Gaudette experiment on the Tavares line is certainly something to be excited about early in camp. As is the attempt to see how much offense the Leafs can get out of Calle Jarnkrok. We have reason to be excited about Nick Robertson, who seems healthy and ready to go, and at least some of us are very curious about what players like Malgin and Mete can bring to the table.
Today also offers the first look at Ilya Samsonov playing behind the Leafs and as much as the opening night job seems to be Matt Murray's to lose, the fact that Samsonov spent the summer training with Shesterkin has me excited for seeing what he can do against half a lottery team lineup.
There is also something about getting a look at some of the new Sens. They've been heavily hyped this summer, and while the playoffs still seem like a bit of a longshot, they are most definitely improved and have never been an easy out for the Leafs.
Lineups:
The Leafs are sparing Matt Murray facing his former team, or resting him, or whatever narrative you want to apply here, but he'll likely see action on Wednesday.
As for the lines, here's the best guess based on Camp line rushes:
Game 1:
Gaudette-Tavares-Marner
Malgin-Holmberg-Nylander
Aston-Reese-Kampf-Anderson
Steeves-Minten-Simmonds
Blandisi
Giordano-Holl
Kral-Dahlstrom
Rifai-Hollowell
Hellickson
Game 2:
Bunting-Matthews-Jarnkrok
Robertson-Kerfoot-Aube-Kubel
McMann-Der-Arguchintsev-Abruzzese
Clifford-Douglas-Ellis
Slaggert
Rielly-Brodie
Benn-Mete
Kokkonen-Villeneuve
Hoefenmayer
Key Players to watch
As much as there are plenty of new faces and/or players in new roles, the player to watch in game one for me is Wayne Simmonds. He's in tough to keep his job in the NHL and every opportunity he gets to show he still belongs he'll need to show it.
For Game 2 I'm going to say the fourth line intrigues me the most. The Douglas-Ellis combo in particular. There seems to be the potential for a lot of energy there and while it might be Marlies bound energy, the try hards in preseason are usually down the lineup and I want to see players who want to make an impression. I want to enjoy this year's Emerson Clark before they are lost to time.
The first game can be seen on Sportsnet at 1pm ET tomorrow, and the second game can be seen on Sportsnet One at 7pm ET.