Leafsnation Power Rankings: Week 7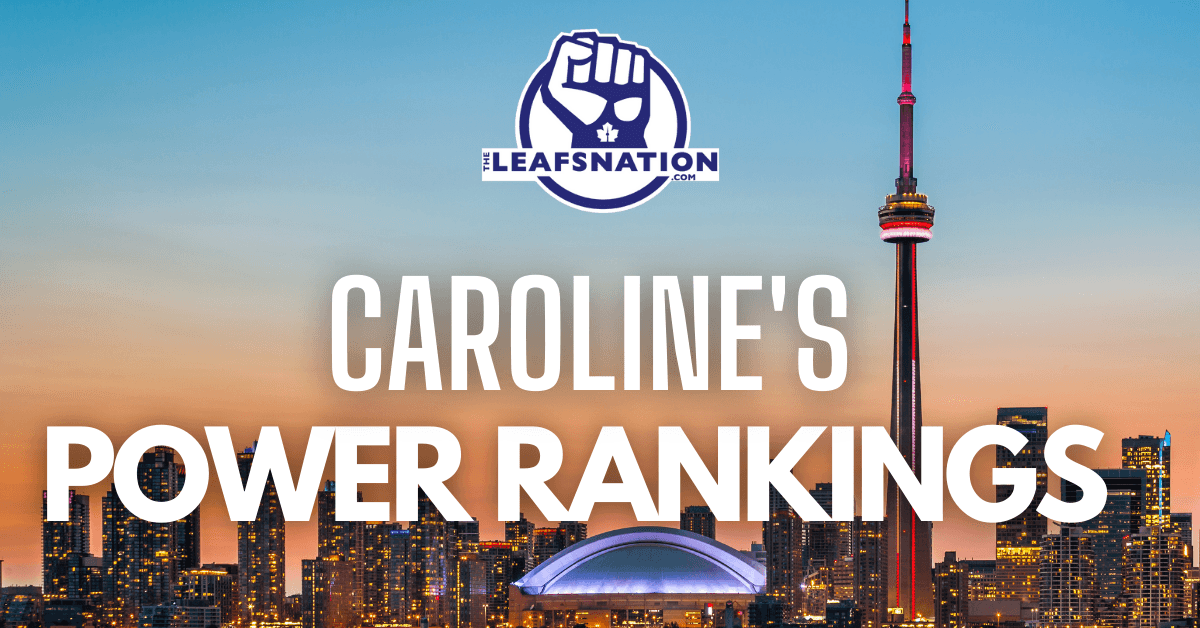 What's up Leafsnation! How are we feeling? Week 7 of the NHL is officially in the books! There were a lot of positive takeaways from the Toronto Maple Leafs this week but here are my top three moments:
3- California Sweep
The Toronto Maple Leafs are on serious fire right now after winning all three of their games in California this week and also getting the dub last Sunday in Long Island. Can someone say, road warriors?
How about we throw a franchise record in there, too!
Right now the Maple Leafs are sitting at the top of the Atlantic Division with a 16-6-1 record and fans across the country are loving every second of it. 
The start of the season was a little scary to say the least but like we said on The Leafsnation Radio Podcast last week, "patience" and "balance" is a big theme this season for Leafs fans. I mean, maybe the boys will peak at the right time this year and make it to the second round of the playoffs? What do you think? Talk to me in the comments!
2- Soup!
Oh my goodness, Jack Campbell! What else is there to say? Did anyone else see these numbers coming? When you're breaking calendar month records that have been around since 1953, you're witnessing world class goaltending. 
It's safe to say that Campbell has consistently shown that he has what it takes to be a legitimate number one netminder in the NHL. Do you think Soup stays in the running for the Vezina or is it still too early to tell? Give me your answer in the comments!
1- Auston Matthews
There's no doubt playing in Toronto has its advantages but it also has its disadvantages *cough media cough* and Auston Matthews sending a clear message to Toronto media is everything:
I personally loved everything about this moment. I do believe that TSN's Gord Miller truly did not mean any disrespect to Matthews and was just reiterating what the Toronto media had been saying. However, I love how Matthews spoke his mind in a respectful but yet truthful way. In my opinion, it's about time NHL superstars and players around the league feel comfortable enough to do so.
Preach, Matthews, Preach!
Matthews has 10 goals, 9 assists and 19 points in 20 games played so far and has now scored a 5-on-5 goal in three straight games. There's no denying that he's one of the best goal scorers in the league and he can also handle an interview like a champ. Pave the way AM34!
Please let me know your favourite Toronto Maple Leafs moment from this past week in the comments and don't forget to tune into the The Leafsnation Radio Podcast every Monday on Apple and Spotify.
Recent articles from Caroline Szwed