Looking at the three goalie (Martin Jones) option for the Maple Leafs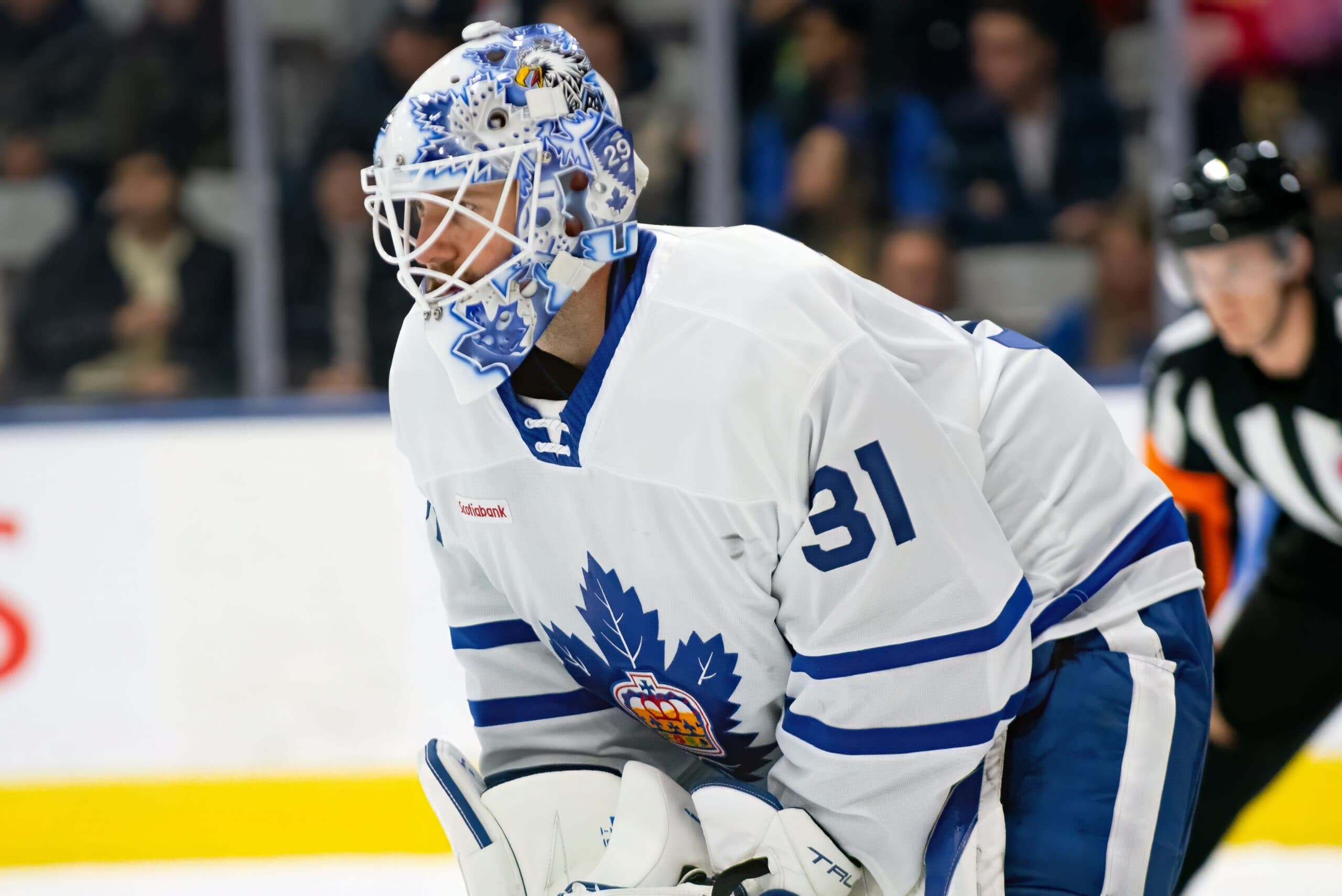 Photo credit:Steven Ellis/Daily Faceoff
Tuesday's Leafs Morning Take included a discussion with Frank Seravalli. During that conversation the attention shifted to Ilya Samsonov's struggles and how the Leafs could address it.
You can find the full interview here
, but some of the key takeaways from the discussion are:
Joseph Woll isn't young and it is reasonable for the Leafs to run with him if that is who they are comfortable with.
Toronto is not a team that is particularly active when it comes to trade talks at the moment, so don't expect anything going on there.
It seems perfectly reasonable for the Leafs to carry three goaltenders for the time being and call up Martin Jones.
It's that third bullet point that I want to explore and it's honestly one that I was considering following the game to Tampa Bay and by quickly searching social media, neither Frank or I were alone in connecting the dots to Martin Jones.
Before we get to Jones, the discussion needs to be around Ilya Samsonov. The goal of bringing Jones in would ultimately be about giving Samsonov a bit of time to work with Curtis Sanford and get his game back to where it was last season. Either figure out what Samsonov is doing differently, address what teams now know to do to beat him, or get him adjusting his style to fit the way the Leafs defence has been playing in front of him. Ilya Samsonov is still a better option than Jones and could still be as good or better than Woll as well, writing him off completely at this point is premature.
The other thing is that Samsonov shouldn't leave the Leafs roster and sending him to the Marlies is a bad idea. First off, there are teams like Chicago with the cap space to claim Samsonov and while that is unlikely, it isn't a risk worth taking. Nor is it worth the risk of shaking Samsonov's confidence even further. Samsonov by his own admission has stated part of his struggles are mental and a trip to the AHL is less likely to be a wake up call than a kick in the teeth.
With the upcoming return of Jake McCabe to the Leafs lineup and placement of Timothy Liljegren on the LTIR, the Leafs have some limited cap flexibility. The Leafs could recall Jones as a third goaltender but in doing so they wouldn't have the space to carry any other reserve players on their roster as only $731k of LTIR relief would remain.
No matter what the Leafs will want to have spare players available for their overseas trip for the Global Series and from a Leafs waivers management perspective, it is in the Leafs best interest that any players they have currently on their roster that cleared waivers are returned to the Marlies following the game on Saturday against Vancouver, as players can only spend 30 days on the NHL roster before requiring waivers again, and having players on the roster for the 5 days off prior to the game against Detroit seems like a bad idea.
Having Jones as an option this week is beneficial in that there is a back to back occurring on Friday and Saturday night. If the Leafs are wanting to give Samsonov some time to get development work in, there is a definite advantage in having Jones play Friday night against the Flames. Depending on whether the Leafs are wanting to lean on Jones again, he could be recalled later this month when the Leafs return home for the Chicago/Pittsburgh back to back games.
The next question that comes up is whether or not the Leafs would be getting much of an improvement in bringing up Martin Jones. His .887 save percentage in 48 games last season says no. So does his .900 or worse save percentage dating back to the 2018-19 season. And this year with the Marlies, he has an .884 save percentage in three games. Sure Samsonov has a .855 save percentage this season so there is potentially a marginal improvement, but it isn't a guarantee.
No one should be thinking of Jones as a replacement option, but he can be an option that buys Samsonov some time while not forcing the Leafs to overwork Joseph Woll.
There is also a premature element to the concern about Ilya Samsonov. He hasn't been good enough but so much of the concern is stemming from two games against one opponent where he couldn't make it out of the first period. You take away the games against the Lightning and you get a marginally less horrific save percentage of .888. (Shocking, you take away the two worst games and his numbers improve, great analysis.) The point should probably be that Samsonov hasn't been good, but it might still be too early to hit the panic button. You could argue that he deserves a chance to respond to his poor outing against Tampa Bay and struggling opponents like the Senators or the Flames could be confidence builders for him or give the Leafs an opportunity to confirm exactly the severity of the issue.
I wouldn't expect to see the Leafs entertain the idea of Martin Jones just yet. With the limited number of games after Saturday for the next two weeks, Toronto is getting plenty of time to work with Samsonov without an attention grabbing shakeup. If Ilya is still struggling by November 25th, that's probably the point when you seriously begin entertaining the "how much worse could Martin Jones be?" question.