Looking at Timothy Liljegren and if he meets the higher standard for staying in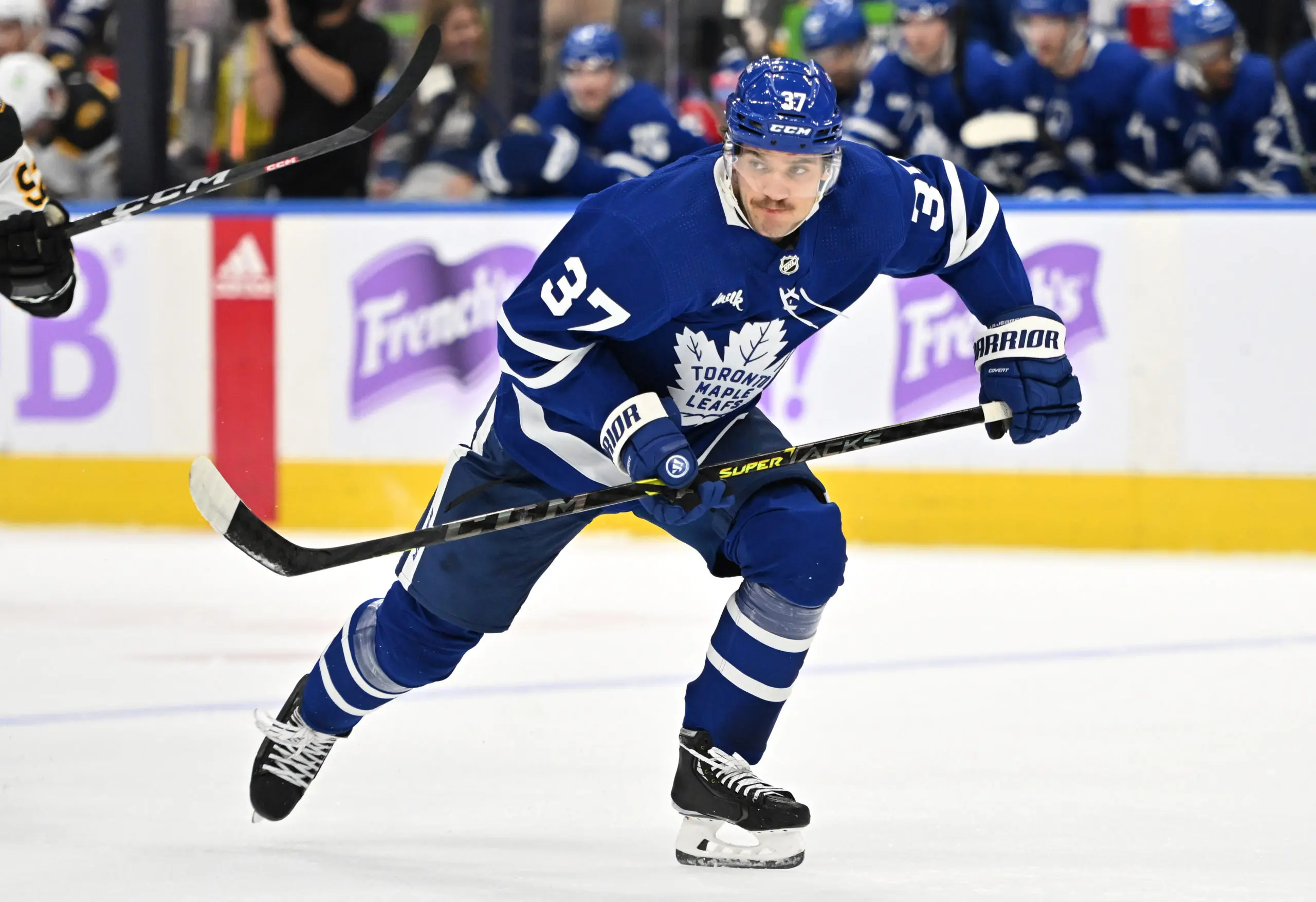 Photo credit:Dan Hamilton-USA TODAY Sports
One of the things that could be seen from miles away is the inevitable controversy over who would be scratched on the Leafs blueline as the Leafs carry nine NHL defenseman and come to the realization that an 11F/7D model doesn't work when your coach loves rolling four lines and three pairings at even strength. We all knew that Conor Timmins would be screwed with the nine defenseman approach, but I guess there is still a bit of a surprise when it comes to Timothy Liljegren, and seeing him get scratched for two consecutive games wasn't something Leafs fans were prepared to see at the same time when pitchforks are out for Morgan Rielly and Justin Holl.
Sheldon Keefe probably didn't help things with this comment:
Now, I'll start with the fact that this isn't some form of attack on the defenseman, I do think to some extent it is a coach taking the easy way out. As he begins to sit defensemen from time to time, it probably made sense for him to start with the youngest one in the current lineup. Also, the one that took a tough hit that almost made it seem like Liljegren would be questionable for the first game he was scratched for anyway. I don't think the Leafs are looking to make examples of any of the players and sitting Liljegren rather that someone like Rielly is a lot easier and doesn't get the entirety of the Leafs media raining hell down upon him for scratching a beloved veteran.
We'll see Holl scratched. We'll probably see Giordano scratched too. At some point, the Leafs might be able to embrace the idea of load management, but I don't think they'll tackle that until Luke Schenn returns from his brief parental leave and Toronto has to up it to two other scratched defensemen beyond Conor Timmins.
So let's take a look at the higher standard for what it takes to be in. By statistical accounts, Timothy Liljegren is easily in the top six.
Evolving Hockey Player Cards
Overall
Offensive
Defensive
Erik Gustafsson
91
91
61
TJ Brodie
88
24
98
Jake McCabe
79
69
67
Mark Giordano
66
53
91
Timothy Liljegren
63
75
50
Justin Holl
59
38
80
Morgan Rielly
57
81
17
Luke Schenn
8
61
5
Conor Timmins hasn't played enough to work his way onto a player card yet, but by overall and offensive, Liljegren lands in the top five. When it comes to defensive, the player cards still put Liljegren in the top six. Of course, I can appreciate that these aren't definitive nor are they as descriptive as people would like, so let's take a look at the breakdown of on-ice differentials.
Highlighted in red are the two lowest values for each category either in either the home or away setting. Liljegren's defensive differentials are at the bottom of the group on the road, and while the numbers are more favourable at home, his xGA/60 is also at the bottom of the group. That doesn't necessarily make a case for scratching Liljegren, but depending on what the Leafs are looking at, it is starting to become evident why he's not a lock to stay in.
Now, there's certainly something that can be said for everything Liljegren struggles with, Rielly struggles more. That's not fully taking the level of competition each player faces into full consideration though nor does the fact that the situation around Rielly is complicated, to say the least. It's not fair, but the circumstance of wanting to find the right fit for Rielly is part of what needs to be done over the next month and for that reason alone he might stay in.
Going all the way back to the first table and how Schenn compares to other defensemen, well… hitting is one hell of a drug and the Leafs specifically want to designate a spot in their lineup to someone who is going to try to knock the soul out of anyone within proximity to the puck. I'm not weighing in on if that's the right decision to make but it's the decision that seems to have been made and it's why Schenn is going to have a spot. There's a different set of rules for Schenn than for someone like Liljegren.
As for how Liljegren did Tuesday night against New Jersey, he didn't make a strong case for staying in the lineup nor did he provide a reason to be taken out of the lineup either. No goals against, but no great opportunities either. Less than ideal expected goals on a night when the entire team had a hard time getting opportunities until later in the game. And of course, Liljegren was paired with Rielly who has had his own struggles, especially on the road.
Similar to Liljegren, there's going to be an interest in getting Erik Gustafsson his reps. He was having a strong season in Washington before coming to Toronto and learning what kind of an impact he can have is important.
Liljegren is going to be a big part of the Leafs future and I think he's smart enough to pick up on that. He'll likely get a more permanent top four next season to see if he can hold it, but for now it's about Sheldon Keefe finding the six defensemen that he feels gives the Leafs the best shot. He's under just as much pressure to get it right as Liljegren is under to stay in the lineup. As much I want to see Liljegren in there every game, I can understand why he isn't.