Luke Schenn doubles down on his love for Toronto: Leafs Morning Take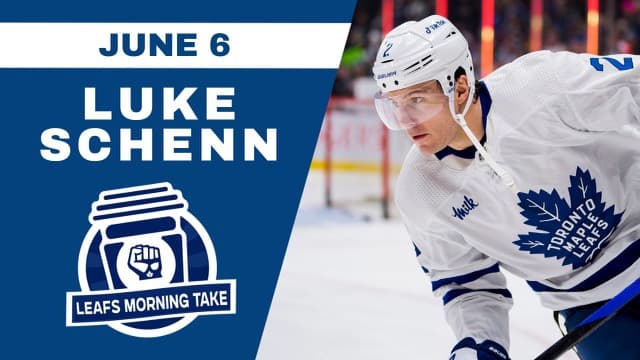 Unbelievably, we're just 22 days away from the NHL Draft and 25 from the start of free agency.
Translation: Brad Treliving better get his beauty sleep now because business is about to pick up in a big way. Suffice it is to say,  there's lots to do over the next few weeks.
We kicked off the
Tuesday edition of Leafs Morning Tak
e by talking about the Stanley Cup Final. The rest versus rust debate is always an interesting one, but at this point, I'm starting to wonder if the 10 days off ruined everything the Florida Panthers had going. Heading to Sunrise for Game 3 on Thursday night, Vegas is halfway home, and quite frankly, it hasn't been much of a series through two games. Leafs in 9.
Meantime, there's no question that the other 30 NHL teams are already hard at work trying to better their rosters. With that in mind, we sifted through the list of Toronto's pending unrestricted free agents and handicapped who they should try and keep.
Indisputably, it would be great to see Luke Schenn back in the mix next season with the blue and white. In his second tour of duty, the 33-year-old was outstanding for Toronto, especially when it mattered most in the Stanley Cup Playoffs. The two-time Cup champ made his THIRD appearance on Leafs Morning Take. While he really didn't tip his hand one way or another, he did double down on how much he loved being back and his openness to re-signing in Toronto.
Lastly, for the
Betano Wrap Up
, we're putting our faith in Kevin Gausman and the Blue Jays to bounce-back after the Astros blew up Alek Manoah on Monday night.
Join us on Wednesday at 11 AM ET for more riveting Maple Leafs talk.
Don't forget to subscribe, like, and leave us a review wherever you're checking us out.