Making sense of who was in attendance today: Leafs Practice Notes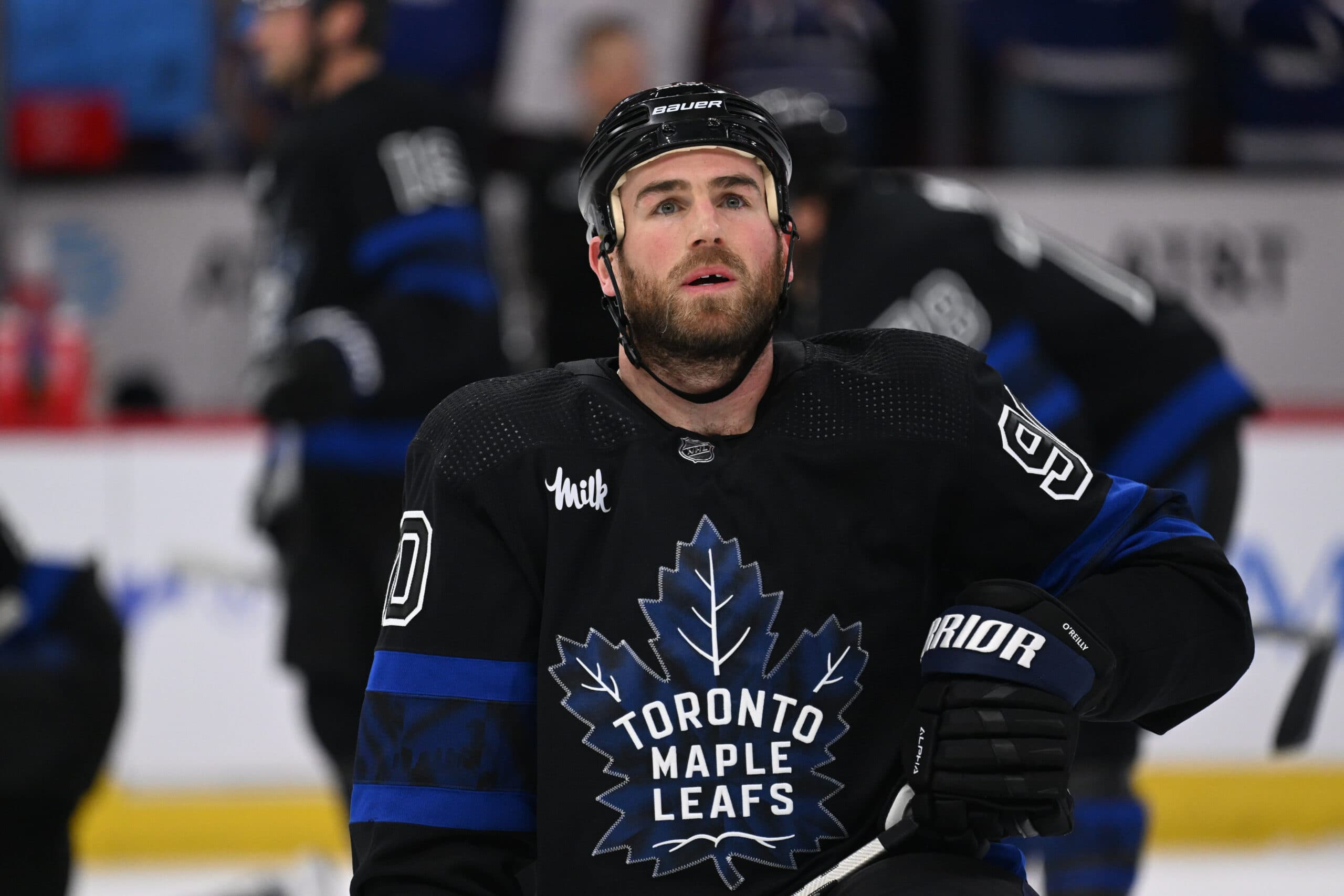 Photo credit:Jamie Sabau-USA TODAY Sports
The final ten games of the season are going to produce some interesting lineups, and noteworthy off days when it comes to practice, and it's all pretty much going to be done in the name of being ready to go for the playoffs. The Leafs have back-to-back games this weekend making this practice an important one as it will likely be the last time the Leafs have a full practice until either Monday or Wednesday, depending on how much rest Keefe wants to give his group.
So here's the attendance sheet:
Before jumping into the lines we'll talk about some of the absences below.
First, we'll go with the name that isn't on the list and that's Bobby McMann. There is no reason to believe he'll be back with the Leafs this year but nothing has formally been declared on his status, at least according to CapFriendly. McMann isn't healthy enough to play, and practice, and as far as anyone can tell he hasn't been sent back to the Marlies either.
Noel Acciari was out for a skate before the practice and there there was some speculation that he'd take part in the practice. He didn't and that makes him a question mark for the weekend as well. Toronto could stick with the 11F 7D setup as a result.
Wayne Simmonds being absent is a bit strange. He's someone the Leafs would have likely wanted to lean into usage-wise in the remaining schedule. From a dollars in, dollars out perspective the recent demotion of Joseph Woll paid for the recall of Zohorna, so Simmonds could have been there.
Erik Gustafsson's absence is still ongoing and hopefully we'll see him again soon.
Now onto who was at practice.
Ryan O'Reilly returned to the full practice wearing a non-contact jersey. Presumably, we'll hear a bit more about how that first outing went and what the next steps for O'Reilly will be. Keefe was pretty clear about ROR missing the weekend and next week being the target for his return, but with Noel Acciari and Wayne Simmonds both questionable for the back-to-backs, finding out how well O'Reilly felt could change things.
Radim Zohorna looks like he'll be making his Leafs debut and that's fun. I'm not sure there are any real expectations here, but getting to see a new player is always interesting. It looks like both Zohorna and Aston-Reese will rotate in when needed.
As for the rest of the lineup, it very much remains the status quo pre-O'Reilly return. The defensive pairings look locked in and that's probably a good thing whether they are your ideal pairings or not, and the forward groups are looking to be on the path to stability as well. Finding a way to get the most out of Bunting remains the biggest challenge, but putting eggs in the O'Reilly basket there makes sense as Michael hasn't been a fit with Tavares or Kampf.