Malgin promoted, Benn skating, and Robertson's timeline TBD: Leafs Practice Notes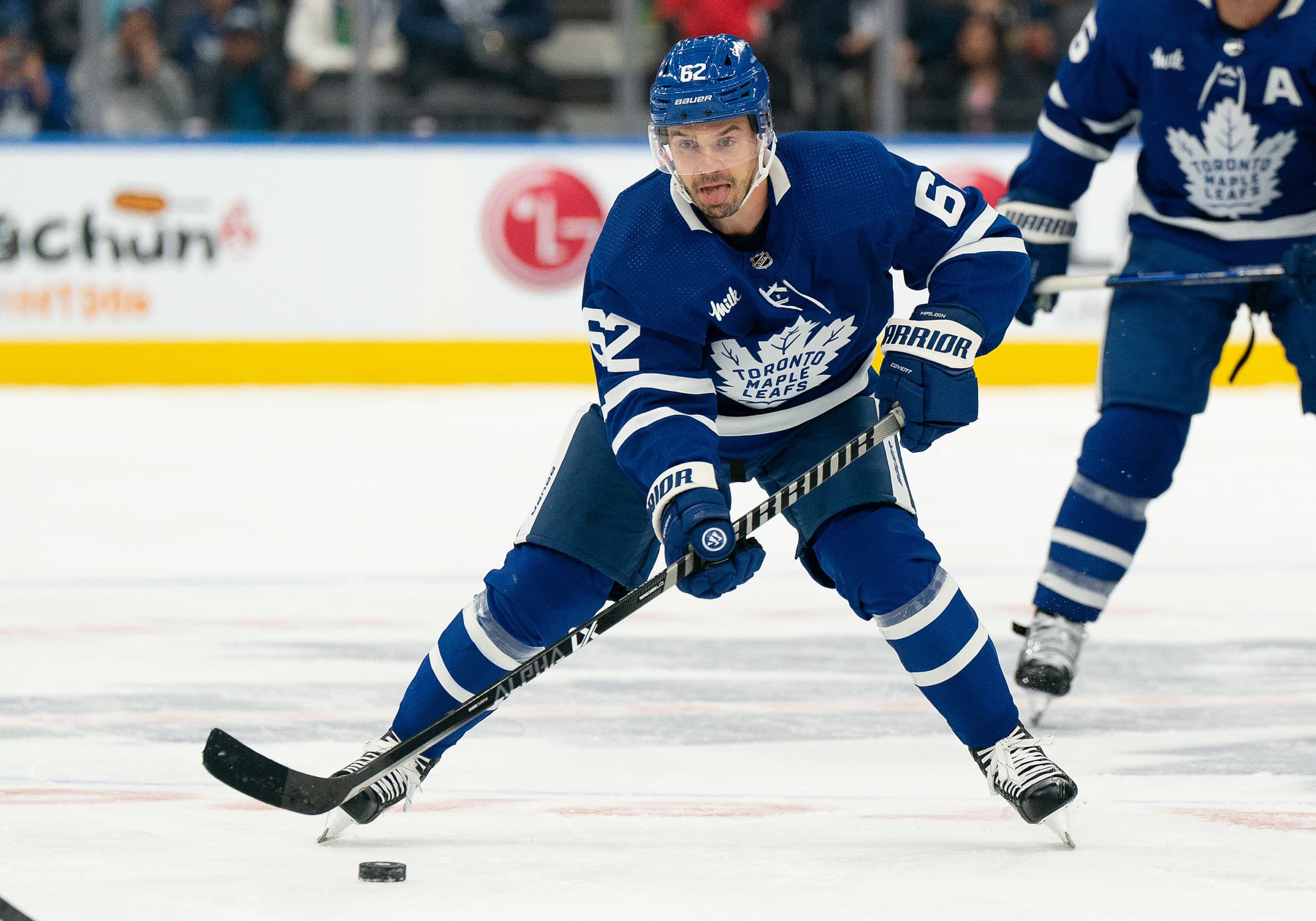 Photo credit:Nick Turchiaro-USA TODAY Sports
With a lot of coming out of the Leafs game yesterday both on the injury and suspension front the Leafs practice certainly had some notable lineup changes today and we'll start there…
The most notable change is the promotion of Denis Malgin to the second line. After the injury to Nick Robertson it seemed that the Leafs two best options were going to be to either try Malgin there or possibly Engvall. With a looming suspension, Engvall has taken himself out of consideration at least in the short term and it's entirely possible that if Keefe doesn't like what he sees from Malgin we might once again see Alex Kerfoot in that role as well.
It's also interesting to see that Kampf is playing with Kerfoot and Engvall, but with Engvall likely unavailable for tomorrow night we'll either see the two veterans carry Joey Anderson as their linemate or give Kampf his frequent linemate Zach Aston-Reese with the group.
As it looks right now Holmberg and Simmonds are certainly in and likely Anderson as well, but the Leafs could decide to go with 11F and 7D given that Anderson will not get much time with the Leafs before tomorrow night's game. That might be a stretch since the Leafs opted to stick with 12F/6D during the entirety of Brodie's time out of the lineup, bringing in a 7D now would be a departure from Keefe's regular approach, but not necessarily a bad call.
Robertson will not be factoring into this at all, but there is still a chance that Engvall escapes with a fine given that he was already ejected last night, a first time offender, and there was no injury on the play. That said, when has the DoPS ever gone easy on the Leafs? To some extent it's funny that with the volume of Leafs fans constantly calling for Engvall to be scratched or traded we now find ourselves hoping for the shortest possible absence. Sports fandom makes fools of us all.
Speaking of injured players, Jordie Benn was out practicing before the Leafs full practice. It will be nice to have him back in the mix for the Leafs as he was off to a hot start and brings something different to the lineup, but hoping to see him soon seems wishful at best.
And finally, there's Jake Muzzin.
Muzzin doing well enough to workout is a good sign for his health, but with his next evaluation not scheduled until February, it's just nice to see he's still around the team.