Malgin qualified, Vehviläinen heading overseas, and other RFA notes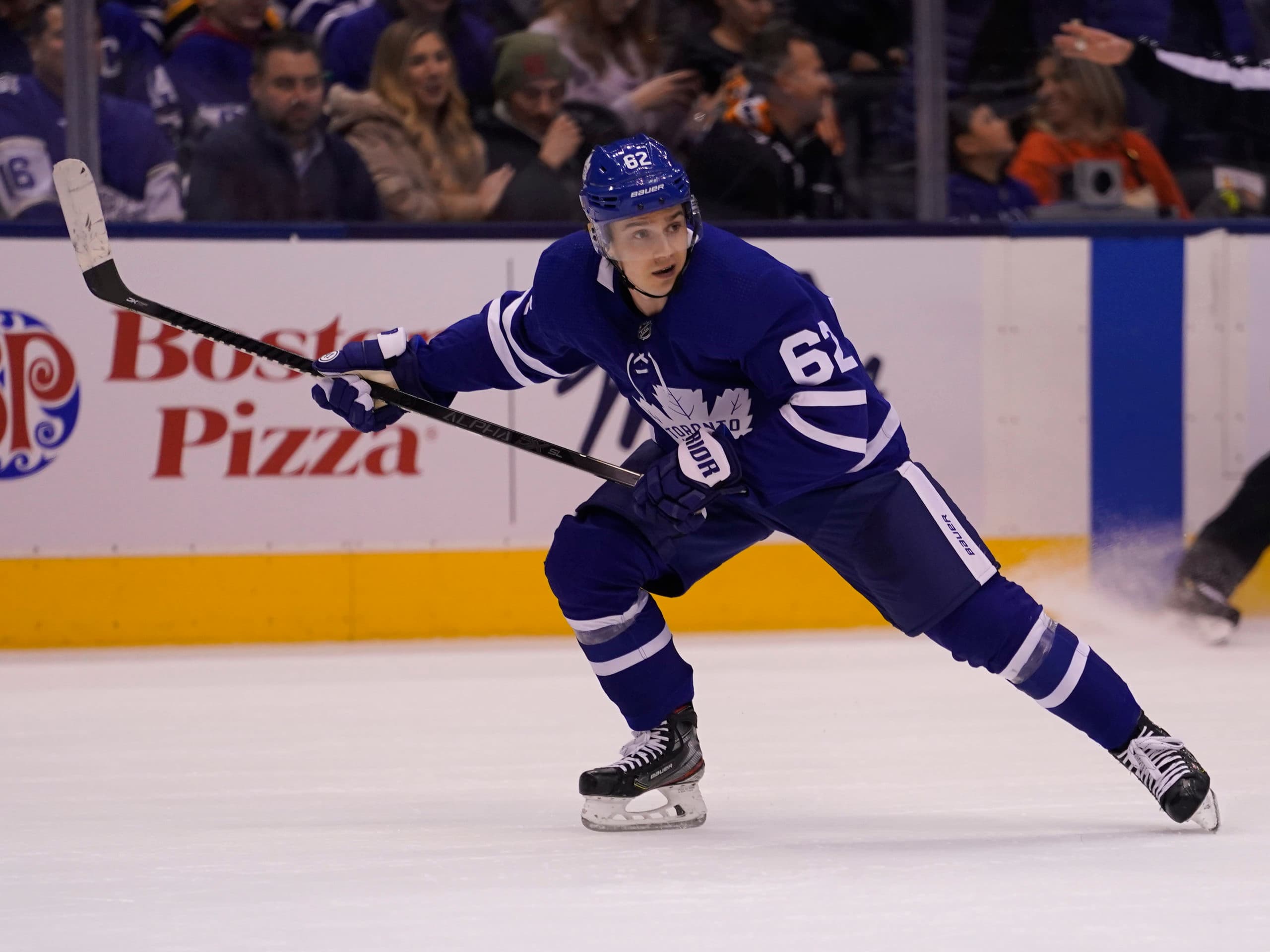 Photo credit:John E. Sokolowski-USA TODAY Sports
In a two week window filled with interesting events, restricted free agent qualifying day might not be the sexiest. It is underrated fun though, especially when most of the RFAs of significance have already been sorted out. @Travis Dermott was signed pre-expansion draft so the Leafs had the opportunity to protect four defensemen and leave Dermott exposed. Now the Leafs have either a pretty good defenseman in Dermott, or a pretty decent trade chip.
Of their RFAs, Joseph Woll was likely the prospect of the most significance, and while people are starting to raise concerns about his AHL success, the slower development curve for most goaltenders makes adding Woll back a no brainer as well.
That brings us to today, and the remaining players, Denis Malgin, Nic Petan, Joseph Duszak, and Veini Vehviläinen. Taking a quick look at this list you can make a case for it being nice having any of these players back because they aren't bad, but they aren't players you are going to lose sleep over if Toronto moves on from them.
The first bit of news came today with Vehviläinen's decision to return to Europe and play in the Swedish Hockey League.
Given that Vehviläinen was likely going to be used as the fifth string goaltender, basically fighting for the right to sit on the bench at the AHL level, this is a sound decision for the goaltender who will be given great opportunities overseas and can either build a strong career there or return to North America.
The Leafs did not qualify him so they do not retain his rights.
It's probably not too much of a surprise that the Leafs decided to retain Malgin, as he has the most upside of the Leafs RFA group, and might even be marketable as a trade chip, or who knows, he could be the Leafs fourth line center. Anyways, he makes sense to keep around.
As for Nic Petan, well, he's requested a trade previously, and the Leafs have tried to find a home for him, he's gone unclaimed on waivers, and Toronto doesn't seem to be prioritizing using him at any point. While he seems like a perfectly fine depth forward, and has decent energy as a fourth liner, he's never seemed to enjoy the trust of Sheldon Keefe, and moving on from him seems like to what is best for Petan.
Joseph Duszak was a NCAA free agent signing from a few years back, and he's been quite serviceable for the Marlies. While he's nearing the point where you'd like to see what he can do at the NHL level, he's got a number of players still ahead of him on the depth chart. Keeping Duszak certainly seems like what is in the organization's best interest and probably in Duszak's as well as the Leafs seem committed to getting him to the NHL.
Earlier today the Leafs also moved on from pending NCAA free agent James Greenway, who has the size you'd love to see work out in a prospect, but sadly the past five years haven't warranted a contract from the Leafs. We can only hope for big things from future considerations.