Maple Leafs' 2023 offseason trade watch: Colorado Avalanche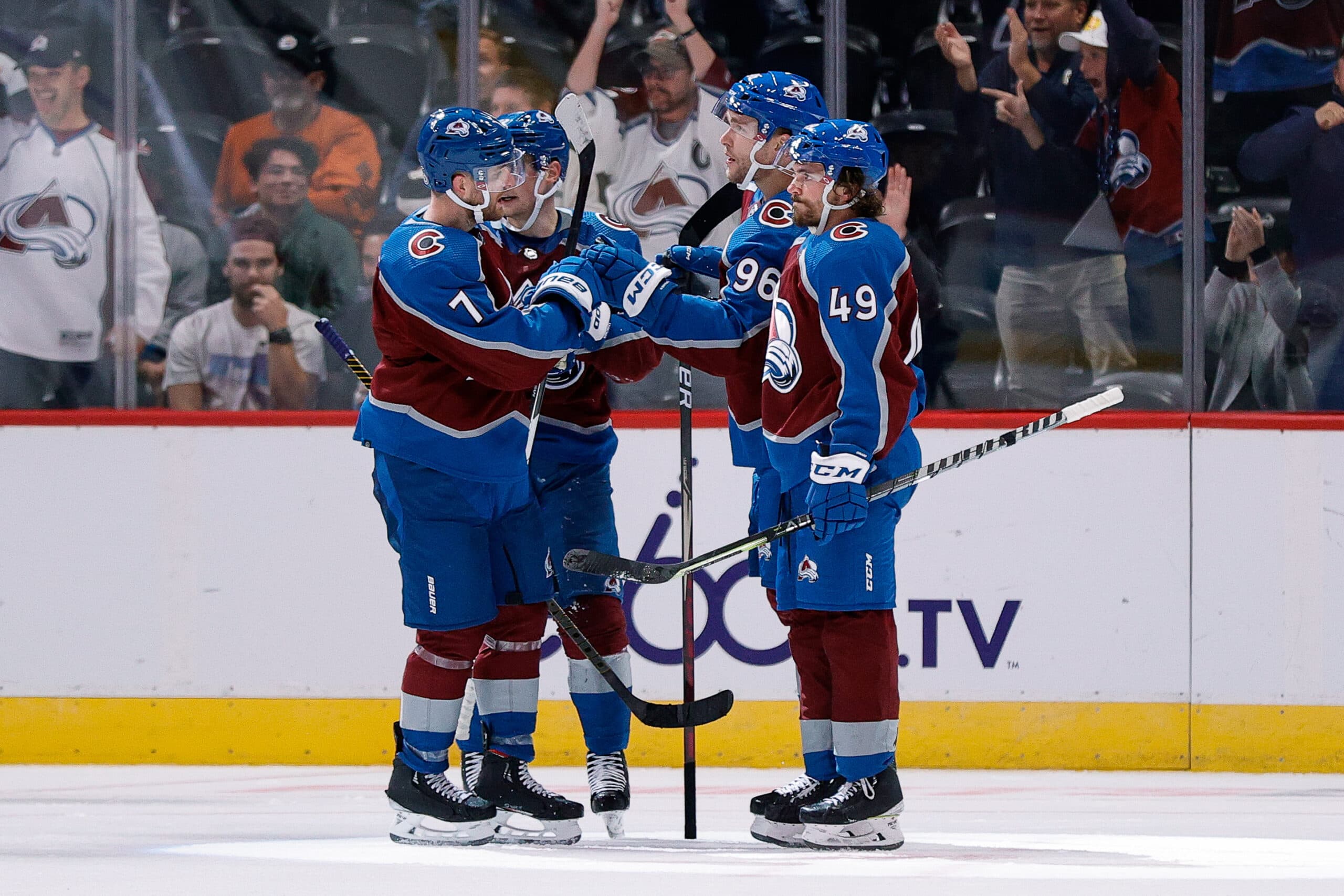 Photo credit:Isaiah J. Downing-USA TODAY Sports
The Toronto Maple Leafs' 2023 offseason trade watch enters our fourth leg. After initial stops to examine trade candidates from the
Winnipeg Jets
, Calgary Flames and
Philadelphia Flyers
, let's head back west and land on the mountain top of mile high. The Colorado Avalanche will be an interesting team to watch this summer as they look to re-load up front after
captain Gabriel Landeskog
underwent surgery and will be likely out for the entire season.
Maple Leafs general manager (GM) Brad Treliving knows the Avalanche pretty well from his days in the Western Conference. If a 2023 offseason trade goes down between Treliving and Avs GM Chris MacFarland, Toronto should try to acquire one of the following players:
Devon Toews
Yes, Toews isn't being shopped and the Avalanche would need to be blown away to make a deal, but that's not to say it's impossible. The 29-year-old blueliner has one season left on his contract and is someone the Maple Leafs would want to lock up long term.
Recently Elliotte Friedman mentioned
to keep an eye on William Nylander before July 1 and if he's indeed in play, Toews is the type of defenseman Treliving should be targeting in a trade. He plays in all situations, he's physical, skates well and immediately jumps into the Maple Leafs top-four.
Toews does not have any trade protection and can be moved at will. He finished last season with an impressive 50 points in 80 games and added another nine points in seven Stanley Cup Playoff games. He also led the Avs by being a +39 on the year and landed 93 hits while blocking 138 shots. When it comes to complete players, Toews is up there league wide.
As Colorado would be creating a giant hole on their back end by moving Toews, adding TJ Brodie to this trade could be the cure. Nylander and Brodie could fetch a nice return and if Treliving does indeed shop either, Toews is the type of player who needs to be on the radar.
Artturi Lehkonen
While the Maple Leafs will be adding Matthew Knies to the top six on a permanent basis, they need more sandpaper and edge as they'll likely losing Michael Bunting in free agency. Lehkonen from the Avalanche would be a perfect target and compliment to the group.
The Finnish winger is signed through the
2026-27 season at an affordable $4.5 million
average annual value and like Nylander, has some trade protection kick in on July 1. As Friedman mentioned if Nylander's contract talks aren't going well these next seven days, Treliving should be considering moving him and Colorado's winger would be a great get.
Lehkonen loves to bang and crash and has found his offensive game with the Avs. He finished last season with a career high 21 goals and 51 points in 64 games and also chipped in with six points in seven Stanley Cup Playoff games.
Treliving is looking to increase the team speed on the Maple Leafs and add some toughness. This doesn't mean everyone he signs or trades for is going to drop the gloves opening night, it means he's looking for players who are tough to play against. They battle, finish checks, don't take shifts off and don't shy away from contact. Nylander had a great season with the Leafs in 2022-23, but he's prone to taking shifts off and shying away from contact. This is likely something that's weighing in heavy on Treliving's mind at the moment.
Lehkonen has been a gem for the Avalanche so it would need to be an offer MacFarland can't refuse to consider pulling the trigger here.
Samuel Girard
Girard is a player who has been linked as a summer trade candidate by
hockey insider Frank Seravalli
. He's an attractive blueliner as he's signed at $5-million per season for the next four years and currently doesn't hold any trade protection.
Girard's a bit undersized at 5-foot-10 and 170 pounds, so he's not necessarily the proto-typical Treliving type of target. Last season he recorded 37 points in 76 games and could one day become a 50-point contributor.
Of the three Avalanche targets, Girard isn't necessarily the perfect fit for the Maple Leafs, but he may be the only one of the three that's available. With Bowen Byram in line for a contract extension and with Colorado's desperate need for another top-six forward, it makes some sense for the Avs to move Girard this offseason.
The Maple Leafs will be active in the trade market these next few weeks as Treliving looks to put his stamp on next season's roster. The Avalanche have a trio of players who would like nice in blue and white, with Toews and Lehkonen being absolutely perfect targets. The issue is availability and unless Treliving wants to overpay, he may need to work his way off the mountain top and hit the road to another franchise.