Maple Leafs announce 2023-24 training camp roster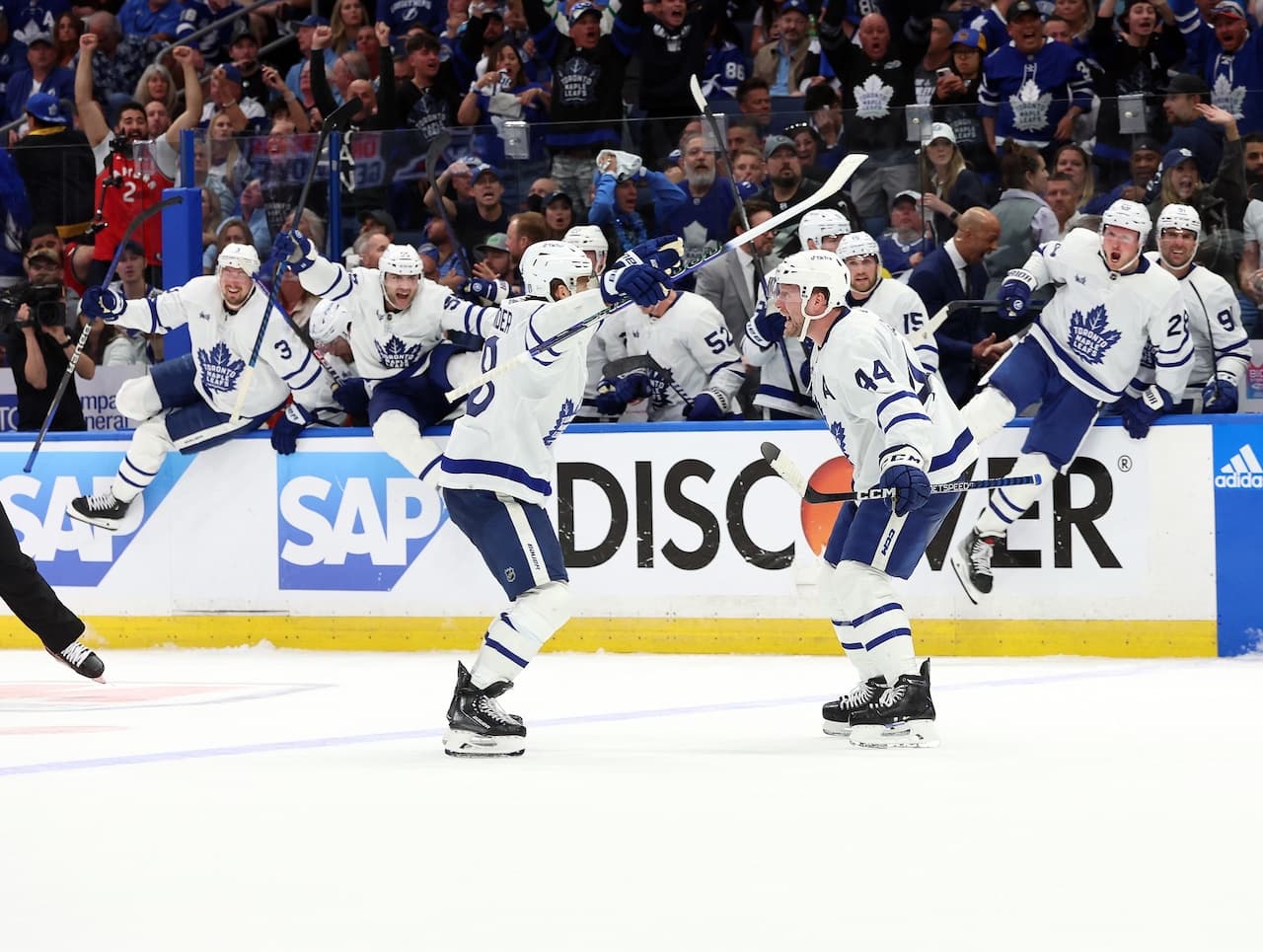 Photo credit:Kim Klement-USA TODAY Sports
The day everyone's been waiting for has finally arrived. No, it's not the Toronto Maple Leafs' season opener, and no, it's not even time for their first preseason game yet. It is, however, the day that marks the end of the off-season. The Maple Leafs have officially announced their training camp roster for the 2023-24 season. Today will mostly be about players, coaches, and management meeting the media, with on-ice activities set to begin on Thursday.
You can click the link in the tweet above if you want a more in-depth look at each of the players who will be attending, but as of right now, here's what the Maple Leafs' initial training camp roster will look like to kick off camp.
FORWARDS
Keenan Suthers (LW)
John Tavares (C)
DEFENCEMEN
GOALTENDERS
INJURED RESERVE
Outside of the regular players and the names you'd expect to see here already, the Maple Leafs will be joined by a number of their top prospects including Matthew Knies, Fraser Minten, Easton Cowan, and Topi Niemela. My colleague Nick Richard wrote about an influx of recent draft picks looking to revamp the Toronto Marlies' roster (which you can check out here), and among those players are the aforementioned Niemela, along with Roni Hirvonen, Ryan Tverberg, Ty Voit, and Dmitry Ovchinnikov. 
The Maple Leafs invited only one player on a professional tryout (PTO) this year in former San Jose Sharks forward Noah Gregor. The Beaumont, Alberta native scored ten goals and tallied seven assists for 17 points in 57 games. Aside from his play at camp being an obvious factor, the salary cap will play a part in his chances to turn that PTO into a contract. Among the intriguing free agent invites are Jay O'Brien, a former first-round draft pick of the Philadelphia Flyers in 2019 who never really broke through with the organization.
The Maple Leafs kick off preseason with a tilt against the Ottawa Senators on Sunday at 2pm eastern time.