Is this time different? A confidence check on the Maple Leafs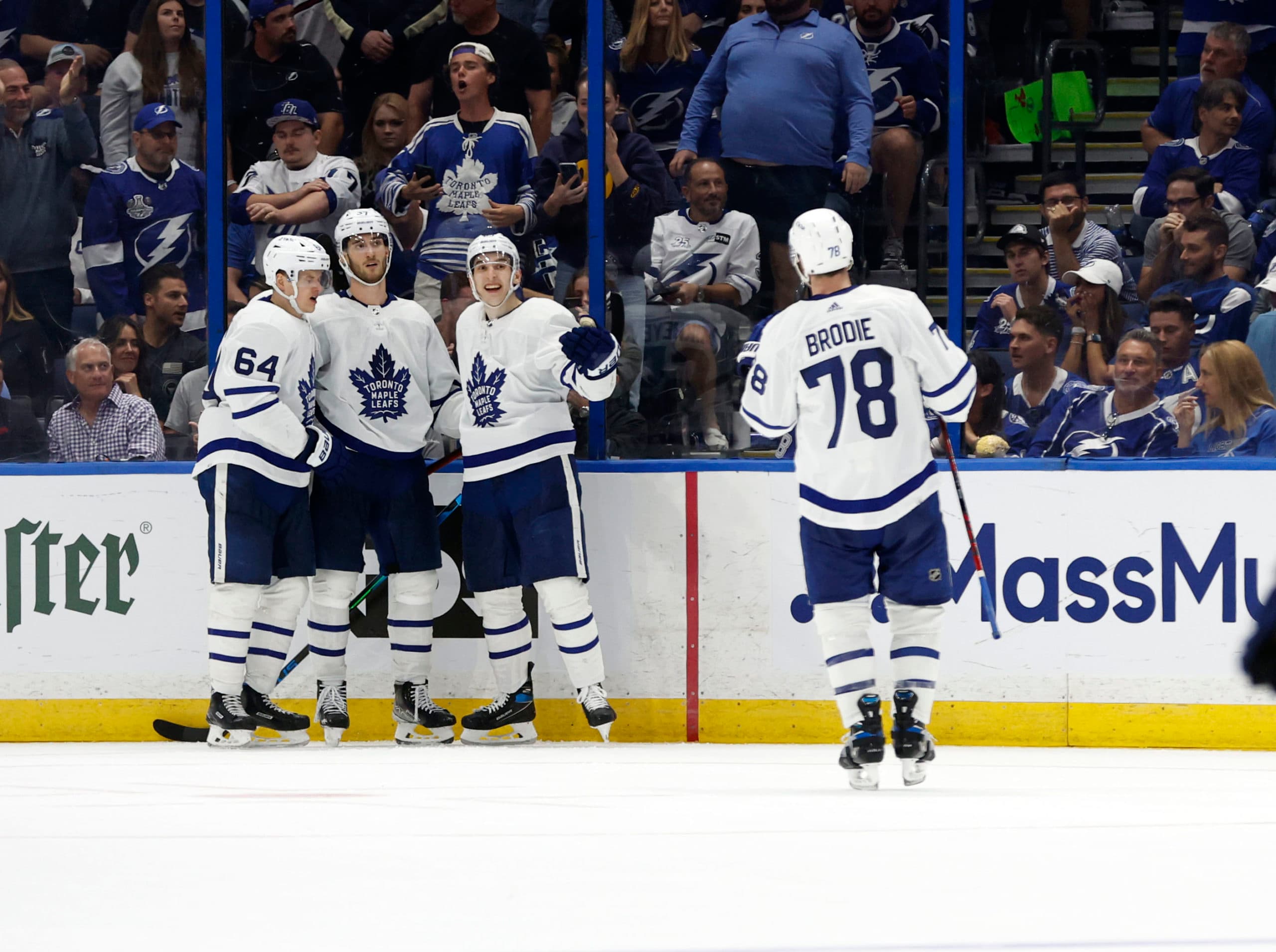 Photo credit:Kim Klement-USA TODAY Sports
Last night for reasons I'm not entirely sure of, I decided to rewatch Avengers: Infinity War. The opening scene where Loki is stating his case for returning to earth seemed particularly relevant to the Leafs in game seven:
Anyway, here we are. I feel like if you didn't think we'd end up at Game Seven in this series you were lying to yourself, but the biggest question now is about how confident we feel in the Leafs ability to close it out. It's been easy to say "this time is different" and to be honest it has been. The Leafs are healthier, their stars are producing more, and suspensions haven't factored in. The Leafs are more ready for this game than they've been for any previous series, but there is another difference and that's the Tampa Bay Lightning. They are a better team. They are healthier than they've been all season, and they've won the Stanley Cup the past two seasons.
With all that considered, the question I posed to the TLN crew was: "How confident are you that the Leafs WILL win game seven, and why?" Here are the responses:
Dylan Murphy:
They can and they will. That sentence has been meme'd to death, but this time, it's right. I'm dreading the game and the pain it will bring should something go wrong with every fibre of my being, and I'm mad that it's even happening because if not for truly incompetent officiating, the Leafs would've won it in 6, but here we are, one last chance to put the demons to bed. Despite that dread, I feel an eerie calming sensation when I think about the puck dropping. I just have a feeling that this time is going to be different.
Mark Norman:
Maybe I'm broken from last postseason, and perhaps this is self-preservation at play, but the only way this team is going to get any of my hope is if they earn it. This team is incredible at making things hard on themselves. Do the thing and I'll unleash massive amounts of hope. Until then, I'm going to expect disappointment. So no, I don't have confidence they're going to get it done. Prove me wrong.
Nick DeSouza:
For the first time in my Leafs fandom, my heart says don't do this to yourself, and my brain says why not? So far the Leafs have impressed this playoff series, and they have answered of questions critics had for them. The big-time players have shown up, and the depth has been reliable. Toronto hasn't looked shaky defensively and Jack Campbell has arguably had as good of a series as Vasilevskiy. At 5v5, it's been very close, but Toronto holds the edge in the last two games. The Leafs have trailed in two straight but have had the resiliency to come back and make the games competitive. In Toronto's past two deciding playoff games, the Leafs have come out flat and had their offenses neutralized against very defensively committed teams in Montreal and Columbus. I don't see this happening against Tampa in game 7. The Lightning will want to keep possession of the puck as well and will continue to be aggressive on the forecheck and when defending the neutral zone. This is where Toronto's stretch passing and creation of puck races should benefit them. The major concerns I have going into game 7 will be offensive production at 5v5. Tavares and Nylander have arrived but their goals have occurred at 4v4 or on special teams. Engvall-Kampf-Mikheyev has been one of Toronto's most reliable lines this season, but their offensive production from earlier in the series has dried up. With that said, it's one game to decide the series now and we've seen odd things happen in past game 7's with unlikely heroes. The Leafs have been much better when playing in Toronto in this series, and they earned home-ice advantage. The crowd should be great. Stay out of the box, continue to take advantage of a slower Tampa defense and I think Toronto will pull this one out at home. I'll predict a 3-1 win for Toronto. They need this. We need this.
Kyle Cushman:
Well here we are again. It wouldn't be any other way, right? Yet another Game 7 stands between the Toronto Maple Leafs and finally making it through to the second round. I feel confident in the Leafs at 5v5, they've outplayed Tampa Bay for the past 5 periods of regulation and most of overtime. What scares me is that one mistake, we all know it's coming. Last year, Brendan Gallagher scored a soft one on Jack Campbell and that was essentially game. If the Leafs can make it through that one mistake this year, things might change. Hopefully the home crowd will be there to will them through it. I'm 60/40 in favour of the Leafs.
Nick Barden:
As confident as I am, there's a seed of doubt planted after the last game. I believe the Maple Leafs can close out this series vs. the Lightning, but it's going to take a lot. You're going to need your best players to be your best players, while your depth picks up the slack when the top players aren't there. It all comes down to who wants it more and looking at a team like the Maple Leafs, especially after the last game, I think they want it more. They're at home, in front of all their fans, too. They just need to go out, live their best lives, and everything will work itself out.
Jon Steitzer:
So here's the reality of it. There are no divine powers at play. The refs aren't out to get Toronto, poor reffing can impact any team at any time. And with the exception of the fact that Leafs history may weigh heavily on its players, this is an even matchup that could go either way tonight. This game and this series have been as 50/50 as it can get, and while I'm confident the Leafs CAN win tonight, my confidence that they WILL win tonight is lower. And I'm prepared for that.
It's easy to pretend to be rational about this game right now, and this is my last chance to do so because I know how this plays out. The second there is a goal in the game tonight all bets are off for me, and I'll be running on pure emotion. If the Leafs do end up winning, I'm not sure I'll be able to accept that it's finally happened until halfway through the first game of round two.
Let us know your thoughts. How confident are you in the Leafs tonight? Tell us in the comments.