Maple Leafs have 'come a long way' since difficult losses to Penguins, offence being key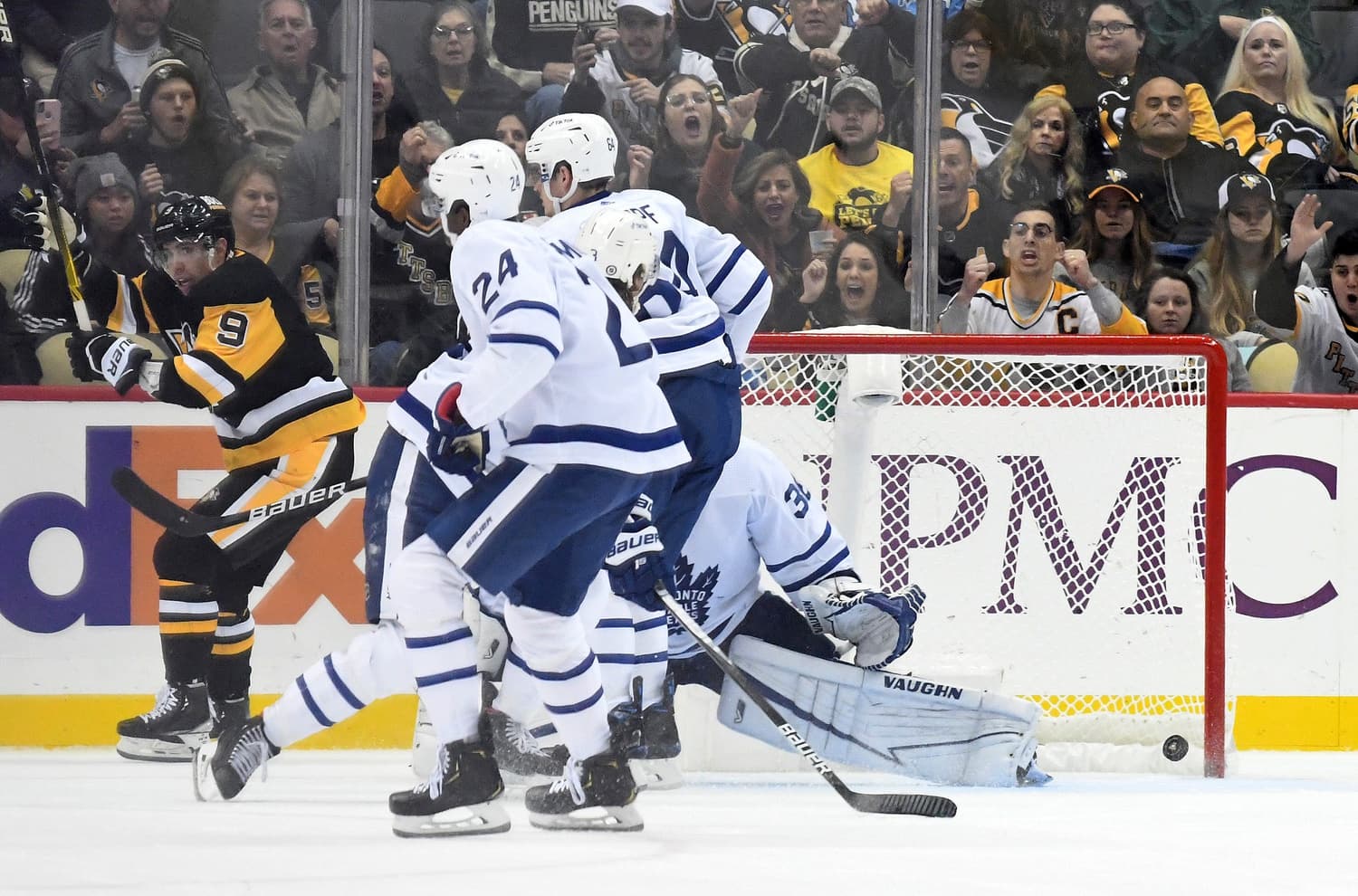 Photo credit:Philip G. Pavely-USA TODAY Sports
The Toronto Maple Leafs have the seventh-best record in the NHL through games played on Feb. 15, 2022, but all you have to do is look at the games against the Pittsburgh Penguins to remember how bad things got for the club.
On Oct. 23, The Penguins were without several regulars including centres Sidney Crosby, Evgeni Malkin, Jeff Carter, winger Bryan Rust and defenceman Kris Letang, when they handed the Maple Leafs an embarrassing 7-1 defeat in Pittsburgh.
They found their way out of a long slide but things got tense. The Leafs dropped the next game to the Carolina Hurricanes 4-1 and were down 2-0 after one period against a Chicago Blackhawks team that had yet to hold a lead that season up until that point. The Maple Leafs came back to win that game and additional nine games before their rematch against the Penguins on Nov. 20.
On that day, the one that marked Sheldon Keefe's two-year anniversary since becoming head coach of the Maple Leafs failed to get their revenge win. They got shut out for what has been the only time this season. Toronto's failure to score included a poor 5-on-3 power play effort late in the third period.
"I didn't think the lines were an issue; the Pittsburgh Penguins were an issue," Keefe said about his team I can't control that; They just play a hard and fast game, if you don't match that, they can make you look real bad."
With just one goal in those two contests, the Maple Leafs must find a way from their offence to come out in full force. The Penguins hold a 31-11-8 record. Their .700 points percentage is slightly less than Toronto's .707 (31-12-3).
"I'd like to think we've come a long way since then earlier in the season," Auston Matthews said after Leafs practice on Wednesday. "They're a good team no matter who they have in the lineup, they play the same way and play hard.
"For us, it's a mindset thing and making sure we come ready to play."
A healthy and red-hot Matthews could be the difference for the Leafs against the Penguins on Thursday. In that first contest, the star forward was playing in just his third game of the season after offseason wrist surgery. After the second contest against Pittsburgh, Matthews had just seven goals in 16 games.
He has 25 goals in 27 games since that last contest.
Mitch Marner has also turned up the offence. He had four goals and 15 points in 19 games after Nov. 20 and has since rattled off 13 goals and 28 points in the following 18 games.
"I don't think we've played our best games or even close to it against them," Marner said. "Against Seattle (Kraken), we did a pretty good job of playing the full 60 [minutes] and that's something we've got to make sure we do again."
When the Maple Leafs fell to the Carolina Hurricanes 4-1 after the embarrassing 7-1 loss to the Penguins in October, Keefe said he liked the way his team played against what he felt an elite team in the NHL is like. His team atoned for that loss earlier this month with a hard-fought 4-3 overtime victory.
If the Leafs have truly transformed their ways, they need good showings against other top teams in the NHL. Especially the ones above them in the standings (Yes I know it's not the case by points percentage, but it is by current points).
"I think the thing we can take away from it is what the opponent is capable of," Keefe said. "We think we've grown a lot since then.
"They're an elite team. They've been an elite team for a long time that doesn't give you many easy nights against them."