Shot data highlights the differences between Campbell and Mrazek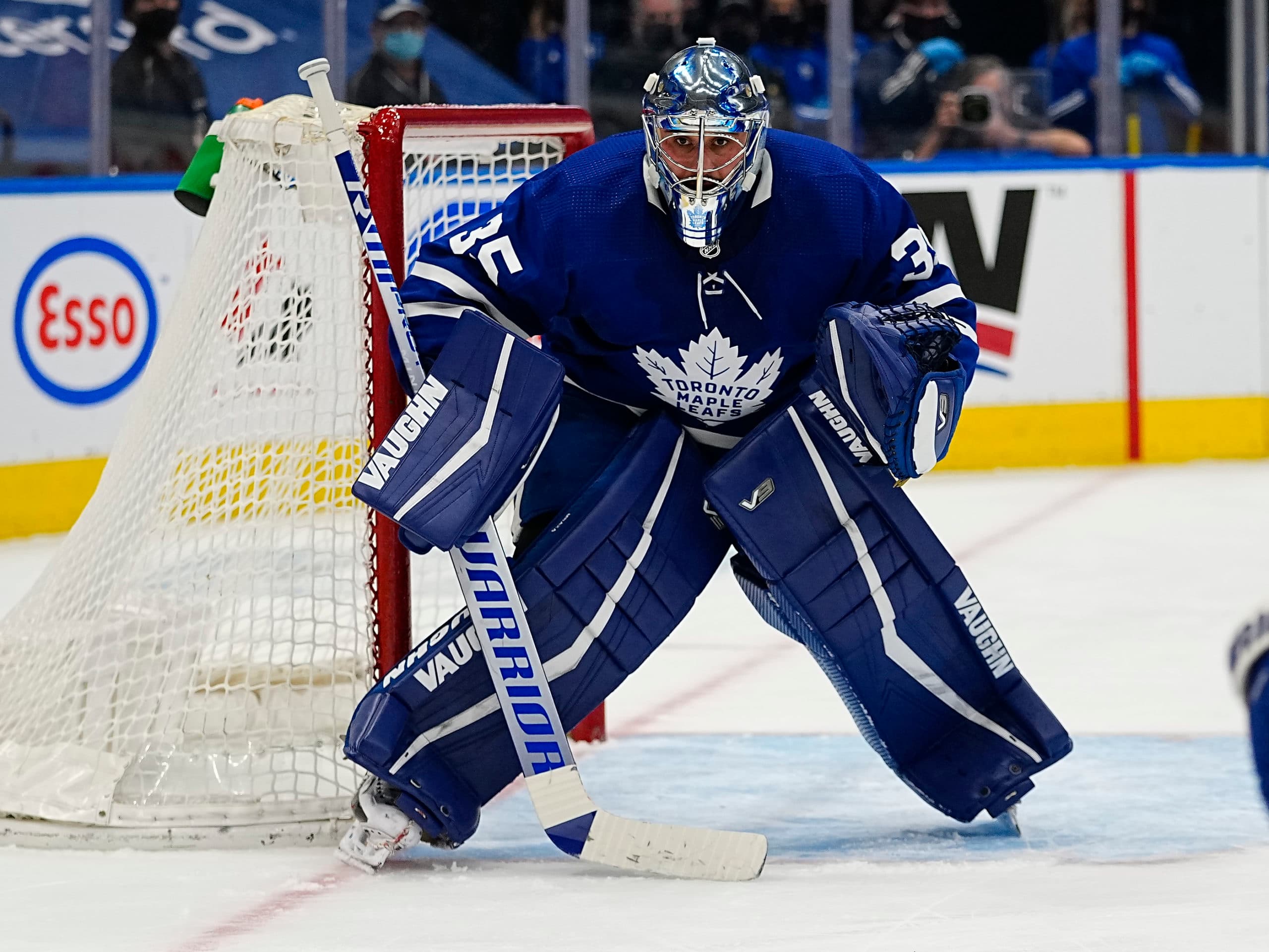 Photo credit:John E. Sokolowski-USA TODAY Sports
Data reflects the end of day February 13, 2022.
Given that they are two separate people, it stands to reason that Jack Campbell and Petr Mrazek are very different. So it's probably not too much of a shock that they are very different in net as well. I've always assumed that most goaltender coaches, and by extension, most organizations try to seek out backups or tandem partners that are fairly similar to their starter in order to coach them in a similar fashion, and ideally allow the team in front of the goaltender to play their game consistently regardless of who is in the net.
Armed with some great InStat data and a healthy ignorance about the goaltending position, I've set out to compare the two netminders as best I can, at least from a statistical perspective.
Zone Results
It's really interesting that two goaltenders are nearly identical when it comes to the low slot, an area of the ice that is obviously the toughest for any goaltender. For a point of comparison, Andrei Vasilevskiy has a 79.6 Save Percentage in the low slot.
What really seems to set the goaltenders apart is the success that Campbell has had in the high slot. Having that high level of success in the next most dangerous space of ice is why he was an All-Star, and the Campbell we hope to see in the Leafs net again soon. The less than stellar results from Mrazek from this area of the ice are why everyone plans on trading him this summer.
Shots on net
Interestingly enough, Mrazek seems to be doing slightly better with the lower shots on net. And in general, the two Leafs goaltenders have significantly different results based on where the puck is going. Campbell is doing a bit better up high and to the left, with Mrazek better lower and the right. The small sample for Mrazek will hopefully see some regression on those truly horrific high numbers and if they start improving the worries about his time in net start diminishing.
Where on the goaltender are they achieving results?
Thankfully we have statistical evidence that neither goaltender has a hole in their chest, and both goaltenders excel when blocking rather than relying on their hands. Again, when looking compared to other goaltenders there are absolutely no surprises as the trends are consistent. Shooting over the shoulders is the name of the game, and finding the pockets high or low glove or stick side is key.
Campbell does better going when it's going high glove or high stick, and Mrazek is better when it's going lower. Now someone who knows goaltenders better than I do will have to draw conclusions about what is the best way to play defense in front of goaltenders with these differences or whether it truly doesn't matter.
Some other interesting notes
In each of their last five games, Jack Campbell has seen twice as many screened shots as Mrazek has, and as a result, he has allowed one goal in that situation. In their past five games, Campbell has only had 6 powerplay shots from the high or low slot, resulting in zero goals against. In comparison there have been 11 shots from that area on Mrazek, resulting in 2 goals against. There is no doubt that the goaltenders are impacted by the way the Leafs play in front of them, and certainly the opposition they are facing as well.
An encouraging thing is that Mrazek in his previous two seasons had much stronger results in the lower slot area. That can be partially attributed to the Carolina Hurricanes' defense, but hopefully, some of it is on Mrazek as well.
Down the stretch, the Leafs should feel somewhat confident in each of their goaltenders, if they are lucky one of them will take control of the net for the playoffs.