Maple Leafs' Michael Bunting to 'miss some time' after injury against Panthers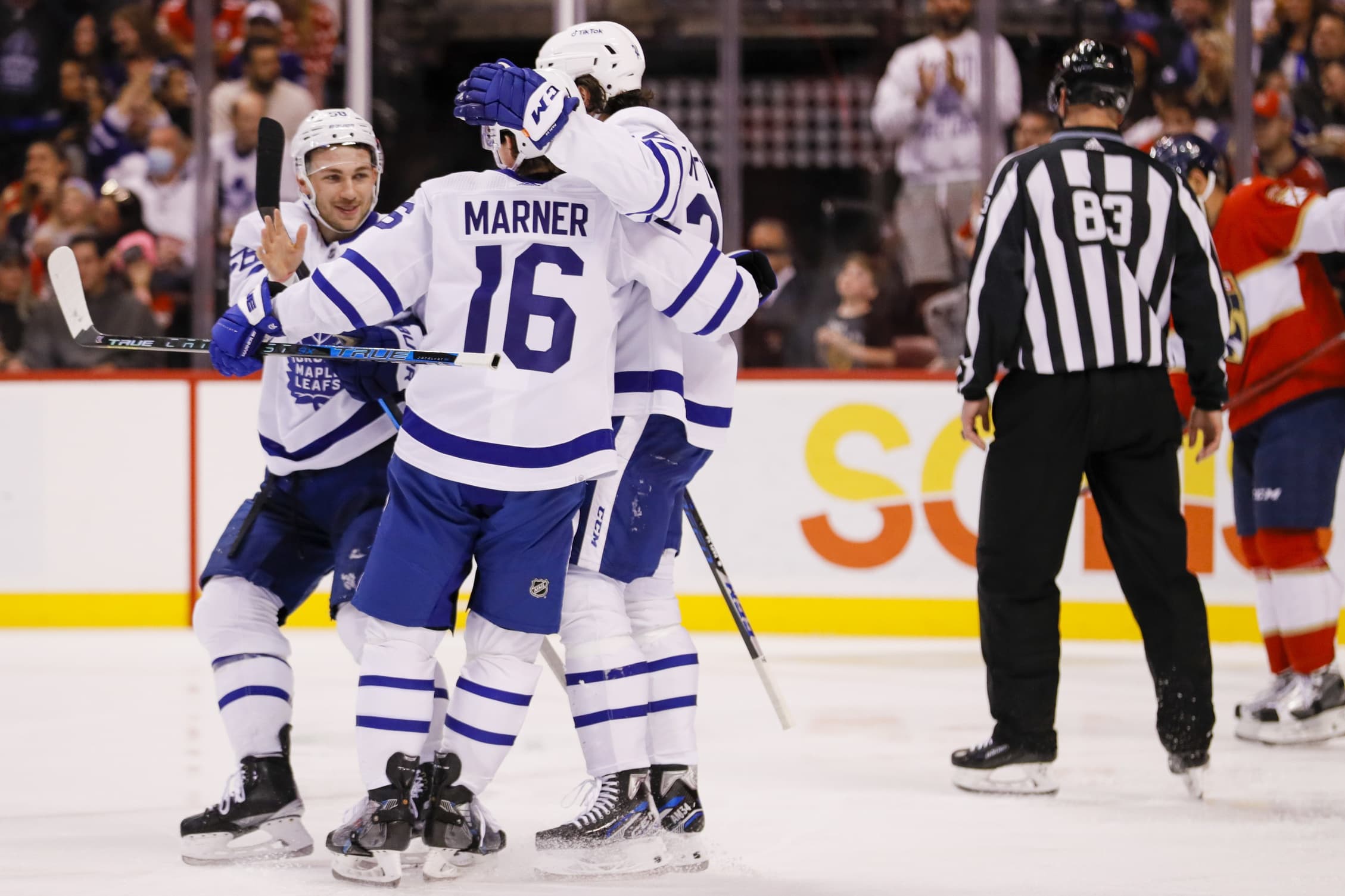 Photo credit:Sam Navarro-USA TODAY Sports
SUNRISE, Fla. — The Toronto Maple Leafs fell to the Florida Panthers 3-2 in overtime on Saturday, but the costlier loss was that of forward Michael Bunting.
The rookie forward was injured in the first period and it appears he could be out long term.
"He's going to miss some time for sure but I don't know how much," head coach Sheldon Keefe said of Bunting after the game.
The 26-year-old has enjoyed a standout season since signing a two-year, $1.9 million contract to play with his hometown club this summer. After bouncing around the lineup, he settled into a regular role on the team's top line alongside star forwards Auston Matthews and Mitch Marner.
"Bunts means a lot to this team," Matthews said of his linemate. "I thought guys stepped in and filled spots."
Bunting has 23 goals and 63 points in 78 games this season.
Keefe didn't disclose the nature of Bunting's injury, only saying it had nothing to do with a cut on his face. The forward fell awkwardly behind the net on his final shift of the game, which ended at 7:59 of the first period.
When the Scarborough native departed, William Nylander took his place for most of the night. In the 8:43 of ice time that the trio of Nylander-Matthews-Marner played together at 5-on-5, they had an expected-goals rate of 97 per cent, while also taking 86 per cent of their faceoffs in the offensive zone.
"I've been saying it a lot this year but Bunts doesn't get a lot of love for what he does for us," Marner said of Bunting. "Willy did a great job tonight in that role. All three of us just kind of embraced it and took it on. I thought we had a couple of good looks there but it just didn't go."
Nylander is used to playing on that line with in certain situations, typically late in the game/end of period or in offensive-zone starts. But as far as what happens in the long term, that's something Keefe has another three regular season games to figure out.
"It's probably the most consistently that they've played together," Keefe said of Nylander on the first line. "I thought those guys were good. They had the puck a lot and played on their half of the ice a lot."
Colin Blackwell also took the off shift on the top-line. He could be a potentially solution in that role from a defensive standpoint.
As Bunting comes out of the lineup, Matthews made his return from an undisclosed injury. He logged 21:40 ice time and led all players with seven shots on goal.
The star forward says he felt good after the game and wants to play again on Sunday when the team visits the Washington Capitals.
"We'll manage it and see how it is tomorrow," Matthews said. "But these are important points  for us but there's a bit of a happy medium thinking long term as well."
POINTSBET IS LIVE IN ONTARIO
PointsBet Canada has officially launched in Ontario! Get a $25 free bet just for 
signing up right here!