No Michael Buntings this year, but the Group 6 UFA list is beginning to take shape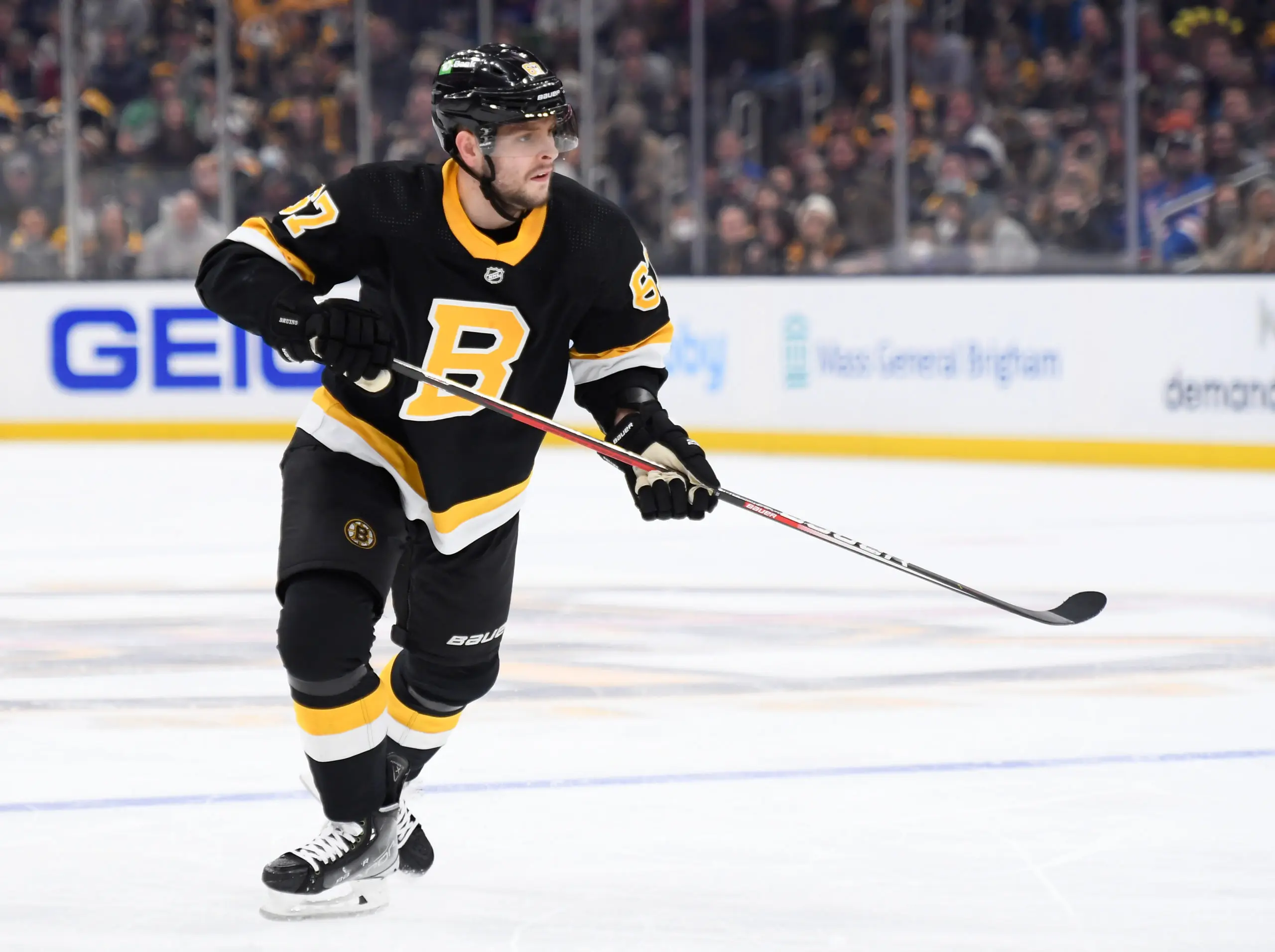 Photo credit:Bob DeChiara-USA TODAY Sports
For a while this has been one of my favourite annual traditions, looking around to see what players haven't played enough games for teams to still negotiate with them as restricted free agents, and see who might be a hidden gem that will be released into the wild, and often had for a fairly reasonable price (see Michael Bunting's contract.)
A player becomes a Group 6 UFA if they are 25, completed 3 or more professional seasons, has a contract expiring, and has played less than 80 NHL Games.  For goalies, this is 28 NHL games with more than 30 minutes of ice time.

A Professional Season is defined as any season where a player aged 18-19 plays in 11 or more Professional Games, and a player 20 or older plays 1 or more Professional Games.  A Professional Game is a regular season or playoff game in the NHL, minor league (AHL/ECHL), or European professional while under an NHL contract.
While there doesn't appear to be a Bunting in the mix or a Verhaeghe, or any other obvious target, at least at forward. There are a few players that stand out, some good, and some that seemed like they'd be good six or seven years ago, and perhaps most hilariously 2/3rds of the players that Boston selected instead of drafting
Let's start with the Leafs and former Leafs content on this list.
Brett Seney is the only player currently under contract with the Leafs that is about to become a Group 6 free agent.  Seney poked his head up into the NHL for a couple of games with the Leafs in December. He seemed like a decent enough energy player and has been a solid contributor to the Marlies with 49 points in 56 games. Like most of these guys, he's not going to set off a bidding war, and since he was already available as an unrestricted free agent last year due to not receiving a qualifying offer, the Leafs could likely have him back if they wanted him on the Marlies, and he'd potentially clear waivers unless another GM found it funny to mess with the Leafs that day.
Speaking of Leafs, there are three former Leafs that are slated for unrestricted free agency so far. Brennan Menell, who was famously given away after the trade deadline to the Flyers. He's still played a whopping zero NHL games this season. Dakota Joshua has 5 points in 25 games for the Blues, and the beloved Adam Brooks is also potentially available. He has 3 points in 24 games and I can sense every reader becoming underwhelmed with the idea of Group Six UFAs.
William Lagesson is a player I was hoping the Leafs would have taken a chance on when he was on waivers earlier this year, and while that ultimately would have been a bad or pointless move given the addition of Ilya Lyubushkin a short time later, Lagesson as a discount bottom pairing or seventh defenseman option still holds a lot of appeal to me.
Lagesson has been capable of moving the puck, but the 6'3 defender has also been comfortable using his size and will stand up for his teammates as needed. With a strong partner you can probably use him in less sheltered situations, but as a third pairing guy he'll likely give you low event hockey at a reasonable price.
Jakub Zboril might be another notable option here. Along with Senshysn they make up two-thirds of the botched Bruins shot at drafting Barzal, Connor, and Kylington, and now find themselves as group six UFAs. Somehow Jake DeBrusk is the Bruins success story.
Anyways, Zboril's numbers this season at least warrant someone giving him an extended look on their bottom pairing, and with the Leafs about to spend some money on Liljegren and Sandin, they might need some inexpensive defensive help that Zboril could provide.
Beyond those two the field opens up a lot. The defenseman Sebastian Aho could be an interesting option, and he's played a bit more than most of the other Group 6 players. He's not exactly thrived on Long Island, but that goes without saying when it comes to most players who find their way to Group 6 status. Similarly, Colton White is another defensive Group 6 option who is getting some time with his team, but not enough to keep him from free agency. White's numbers are a little better but lacks the perceived upside that Aho once had.
Cooper Marody, Nick Merkley, and Taro Hirose are a trio of interesting UFAs that have failed to impress as of yet, but could add value as AHL/NHL tweeners. Merkley showed promise as a playmaker during his draft, and Marody is often blocked from being called up by the Oilers due to his lack of fit for the role they need at the time. Hirose, well, Hirose is an interesting swing for the fences option and will either help an AHL team or have the best chance of paying off.
The final name that stands out on the group six list is Samuel Morin. The Flyer had a lot of potential attached to him and failed to reach it either as a defenseman or a winger. Injuries have derailed him this year, but he could be a project to consider this summer.
While none of these names seem exciting, and it certainly feels way too early to be talking about them, this along with the RFAs that didn't receive qualifying offers were an important part of what Kyle Dubas did last summer, and provided the Leafs with Bunting (Group 6), Kase (RFA w/o QO), and Ritchie (RFA w/o QO.) The Marlies also benefited as Brett Seney (RFA w/o QO) and Carl Dahlstrom (Group 6) were both added.
As the season winds down there is a possibility that some other players will find their way onto the Group Six list, though probably none of them will be a potential rookie of the year candidate.
POINTSBET IS LIVE IN ONTARIO
PointsBet Canada has officially launched in Ontario! Get a $25 free bet just for 
signing up right here!