Maple Leafs powerful powerplay, Klingberg's purpose, and ditching Murray: Leaflets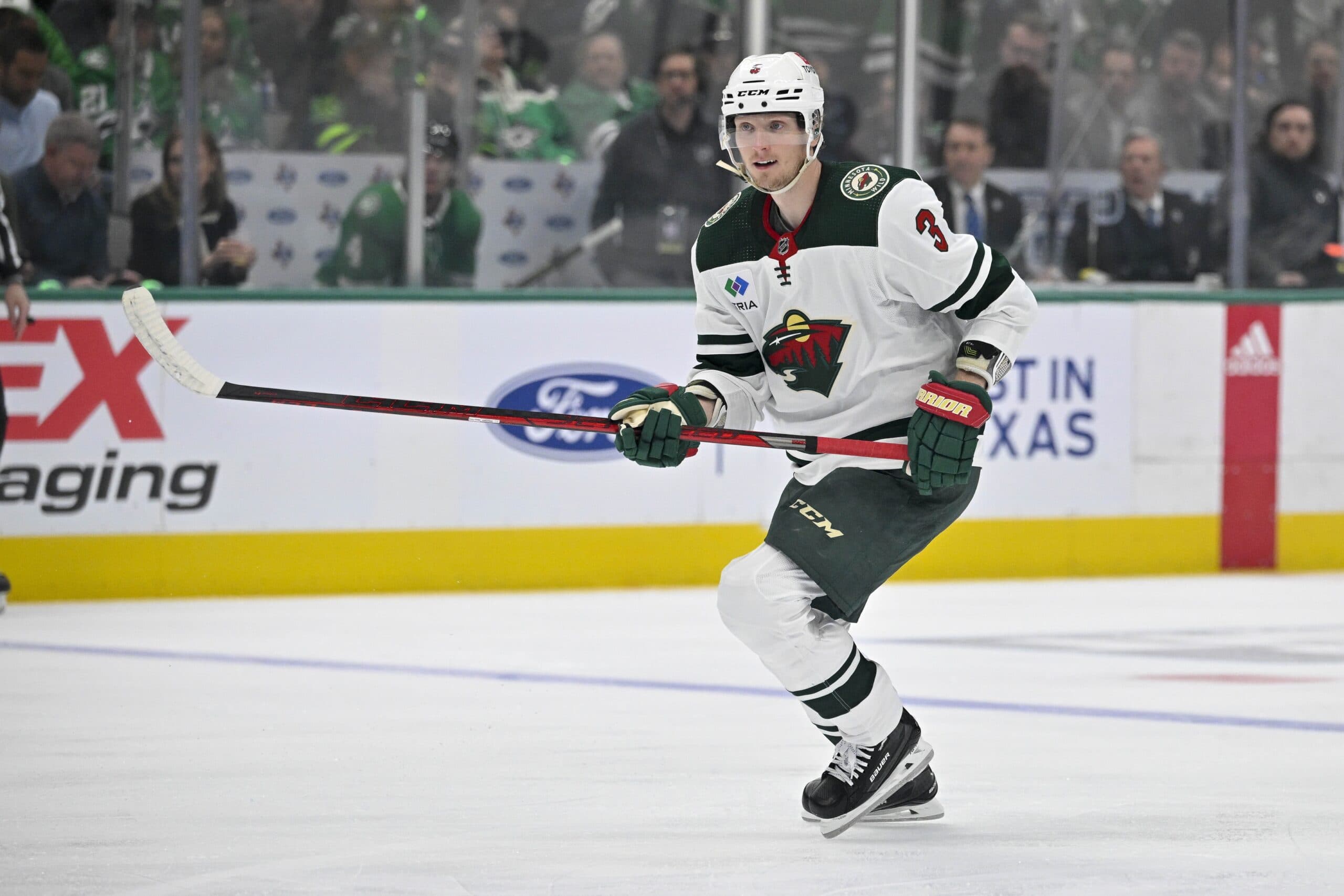 Photo credit:© Jerome Miron-USA TODAY Sports
It's the weekend. And a weekend that will see noticeably less player movement than the last one. We are well on the way to summer slowdown and before you know it, we'll be talking about who to bring in on professional tryouts and counting down the top prospects until training camp gets near and we get reports of everyone being in the best shape of their lives. Cool. For now, there are a few stray thoughts still kicking around my head and it's time to shake them out.
Klingberg as a mentor for Timothy Liljegren
The John Klingberg signing requires a lot of effort in justification and one of those justifications is that the Leafs might see some benefit in an experienced right side Swedish defenceman with some offensive acumen serving as a mentor to Timothy Liljegren and giving him the opportunity to bump his career up to the next level.
At present, you'll probably note that Liljegren is already the better defencemen, but if the feeling is that Klingberg has something to offer from his experience as a player who twice had seasons good enough to finish 6th in Norris voting, it's worth trying and maybe justifies his presence.
I've previous wrote that Klingberg should also get some consideration for the top powerplay unit as he addresses a significant need there, even if Morgan Rielly is the more gifted defenseman. Given that Rielly's success is primarily at 5v5, I'd also wonder if the Leafs would consider Klingberg on unit one and Liljegren on the second unit, with Rielly possibly seeing secondary unit time but on his strength as someone who will move the puck from the wall not the point person. It seems like the new radical alternative on powerplays might be going with 3F2D model and we'll talk a lot more powerplay in the next point.
The main takeaway I have from all of this is that I believe that Timothy Liljegren is a player the Leafs would very much like to have in their future and in an offseason filled with contract extension talks, maybe he is one that can get done cheaply and quickly.
"Get the powerplay together"
Heading into the summer the Leafs had five great building blocks for a powerplay in Matthews, Tavares, Marner, Nylander, and Rielly. They also have Knies who seems promising in that role, and Liljegren who can certainly handle the second powerplay unit if necessary.
Toronto generally implemented an all or nothing top loaded first unit and maybe one of the core players would get stuck trying to get offense out of Calle Jarnkrok and Alex Kerfoot on the second unit. It wasn't great.
It seems that Brad Treliving values the powerplay a lot and Domi, Bertuzzi, and Klingberg will all fit into roles on in that capacity from pretty much day one. It's not like the Leafs were really struggling with their powerplay, as it is generally at the top of the league, but this might bring them closer to that Oilers level of dominance that was occurring last year.
I'd imagine we see a lot more of a divide and conquer approach to who is playing what role. It seems likely that Marner and Domi will be divided up as the playmakers, similarly we'll probably see Matthews and Nylander divided as the high slot shooters, and Bertuzzi and Knies will be split up for their net presence. Tavares will likely be another low option on the first unit, especially if Klingberg is the point man there as Toronto might want to double up on players around the net looking for deflections or rebounds. Similarly whatever unit has Morgan Rielly would probably benefit from an additional shooter and if Nick Robertson makes the Leafs he could provide some of that.
The Leafs had the second best regular season powerplay with 26% last season. In the playoffs Toronto actually saw that number drop to 25% and they had the 6th best powerplay. It's likely that second number that Toronto is more focused on.
It seems like it's Anaheim, Chicago, or a buyout for Matt Murray
When it comes to goaltenders, it seems like most teams already have two. They might not be happy with those two, but there seems to at least be a commitment to two goaltenders. If that isn't the case, those teams are unlikely to have $4,687,500 of cap space for one or would prefer to spend that money on a good goaltender because they are certainly wanting to take a run at being competitive. That really limits the options for destinations for Matt Murray and it comes down to the two you'd most likely expect in Chicago and Anaheim.
Anaheim certainly appears to have the cap space, but with contracts for Terry, Zegras, and Drysdale still to come they will easily get above the cap floor and might not be motivated to take on more in a season that doesn't seem destined for strong ticket sales.
The Blackhawks seem like the stronger possibility and with only four NHL defencemen under contract they might be looking for an addition there to make them willing to take on Murray. Any price above Conor Timmins should have the Leafs doubling back to the idea of a buyout instead.
To further complicate things, there's Matt Murray's no trade clause. If he isn't in a hurry to move again you better believe that Chicago and Anaheim are both on his list.
Given what the Leafs are going to need to give up to move Murray's contract out and the challenge in finding a willing partner it's pretty clear that it's a buyout coming. The Leafs have plenty of expiring contracts next season that they can organize their plans around $2M of dead cap space in 2024-25.