Maple Leafs return Easton Cowan to the London Knights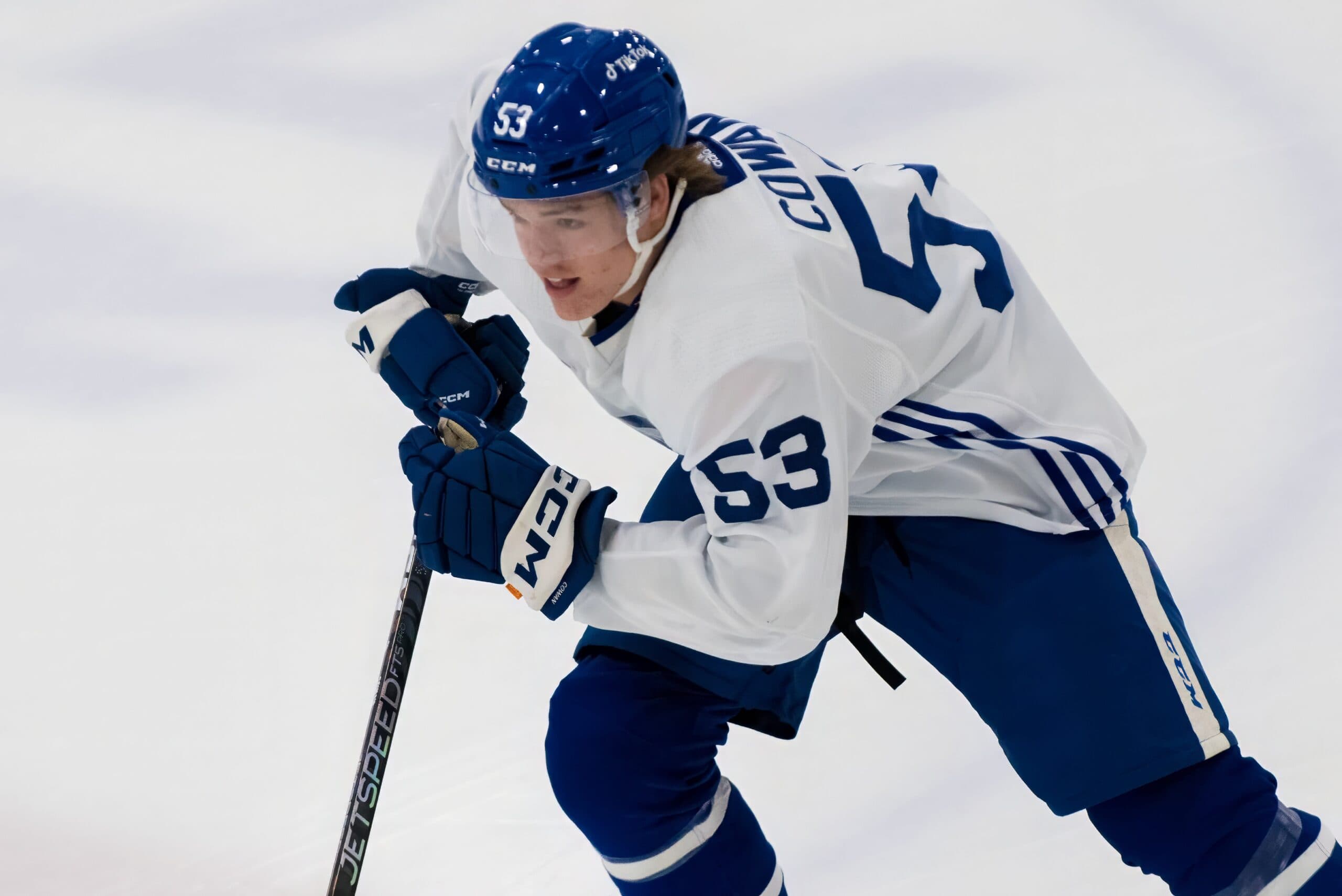 Photo credit:Steven Ellis/Daily Faceoff
I guess this is about the least shocking news you could expect but the transaction is now finally complete and Easton Cowan is back on his way to the London Knights.
Easton Cowan began his time in pro hockey with a chorus of hockey fans, analysts, and pundits all commenting on how much the Leafs reached for him when he was selected in the first round of the draft. (I'll admit I was one of those voices.) Cowan immediately put us all in our places by arriving at Leafs camp and showing that he was ready to push for a job on the Leafs from day one and wasn't going to make the decision to send him down an easy one.
Cowan picked up a couple of points in his three preseason games, drew a couple of penalties and sent a message that the Leafs were right to select him.
This season Cowan will have the opportunity to play a major role on an always competitive London Knights team and develop under the Hunters.
The reasoning for the later assignment is explained well here by former TLNer Kyle Cushman:
The Brandon Pridham ability to manage the cap is an important one.
Easton Cowan is eligible for the Canadian World Junior roster and given the strong September/October he's had with the Leafs he might be a player that is on Hockey Canada's radar. Team Canada often looks for pesty, hard working forwards to round out the roster and Cowan could very much be a fit in that role.
The London Knights current have a 3-1-1 record through their first 5 games of the OHL season and play three games on three nights starting tomorrow night in Peterborough. If Cowan doesn't come into the lineup immediately it seems likely he'll be playing this weekend regardless.