Maple Leafs need to find the right partner for John Klingberg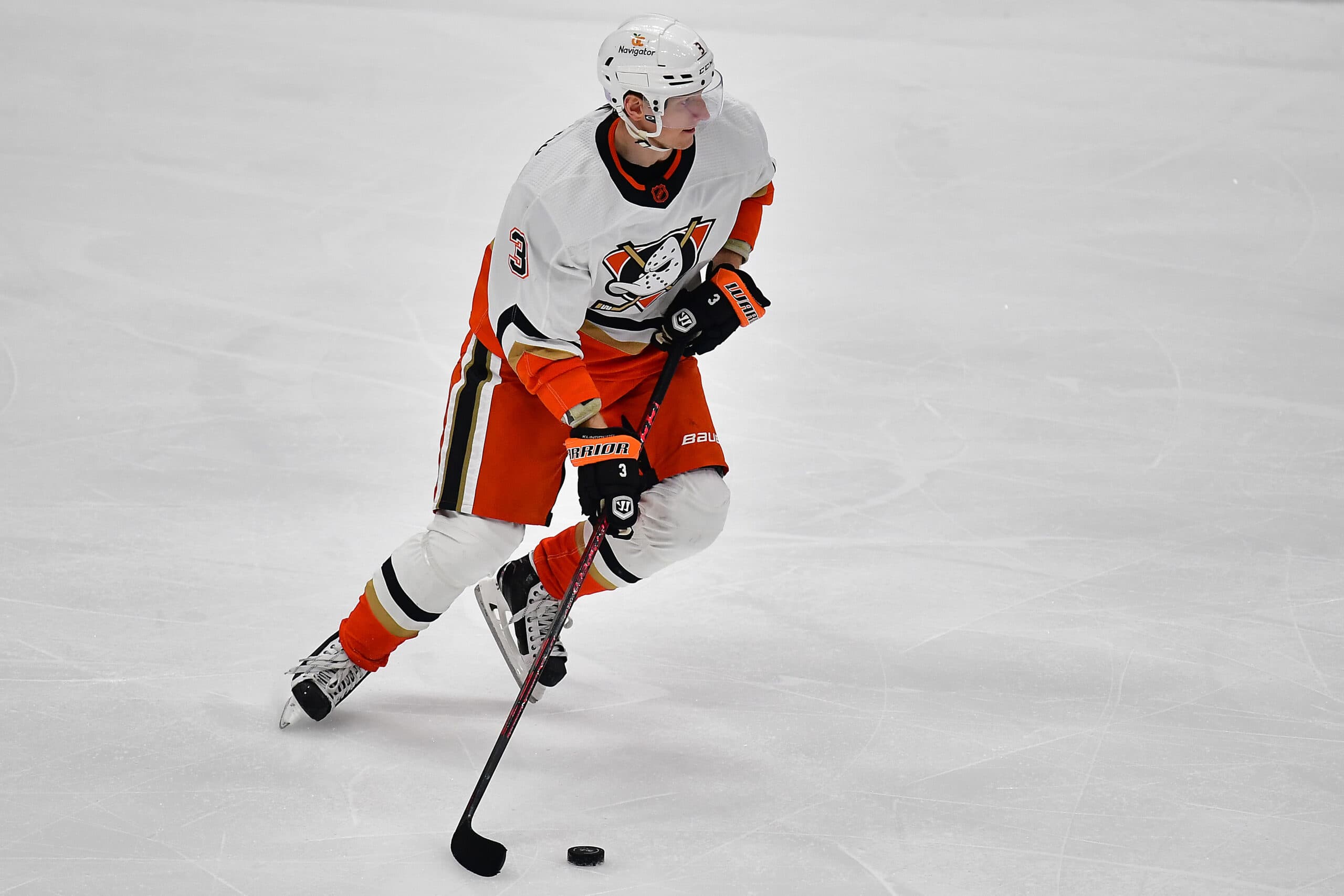 Photo credit:Gary A. Vasquez-USA TODAY Sports
Over the past couple of years, whenever the Leafs needed to get the most defensively out of one of their players, they simply put that defenceman with TJ Brodie and the problem was solved. Alas, John Klingberg might be presenting Toronto with defensive shortcomings that even Brodie can't mask.
While Klingberg has never been a defensive defenseman, the last couple of seasons have been particularly rough when it comes to his defensive ability. And given Leafs fans proud tradition of suggesting defencemen should be moved to forward positions, expect that people will want the 6'3 John Klingberg on the Leafs third line by mid-November.
Before we leap to the most drastic deployment of Klingberg, it's probably worth talking about why he's here and look at who has gotten the best hockey out of him.
The reason John Klingberg is in Toronto is largely due to absence of a booming point shot on the powerplay. It just hasn't been a weapon in Toronto's arsenal with Morgan Rielly or Tyson Barrie as the primary powerplay defencemen. Toronto has utilized Jake Muzzin and Jason Spezza in that role from time to time, but at the expense of some capable powerplay quarterbacking ability. John Klingberg brings some of that as well and if he is going to be worth his contract, Toronto must see him as the first unit powerplay specialist otherwise what are we even doing here?
John Klingberg as a right shot also adds another body to Toronto's struggling side. Timothy Liljegren looks to be ready for top four work, assuming he isn't dealt. And TJ Brodie, despite shooting left, has been the best Leafs right side guy during his time in Toronto. Conor Timmins rounds out the group, and you could argue possesses some of the abilities that the Leafs brought in with Klingberg, albeit in a far less tested capacity. Despite not really using his size, Klingberg does add a bit of size to the right side as well, but the closest thing to a physical defenseman on that side of the ice is Timothy Liljegren at this point. Cool.
Based on Klingberg's deployment in Anaheim, the Leafs would be absolutely reaching to try him beyond a third line role at this point, which again speaks to the importance of him having value on the powerplay. Klingberg was still playing 20+ minutes a night last year, but on the worst team in the league. His time only dropped an average of a minute less when Minnesota acquired him, but he was down an average of 2 minutes from his time in Dallas. During Minnesota's time in the playoffs last year, Klingberg was averaging just 16:48 a night, which is in line with a third pairing defenseman that still gets a regular shift.
During his time in Anaheim you can see how the Ducks deployed Klingberg based on competition. A whopping 41% of his icetime came against bottom six forwards or bottom pairing defenseman at 5v5. The Ducks deployed Klingberg against top line competition 33% of the time and 26% against second tier talent. After his trade to the Wild, Klingberg jumped to 44% against the bottom tier "gritensity" players, and dropped to only 22% of his icetime against the "elite" top line/top pairing group. Klingberg's deployment had already been trending this way in his final year in Dallas, and likely led to their decision not to renew him despite being a big part of their blueline until the 2019-20, after that it has been a steady progression downward.
During his time in Anaheim, Klingberg didn't really have a steady partner on the blueline. Sam Benoit was his most frequent partner, a sign he was relegated to bottom pairing duties. He also saw plenty of time with Cam Fowler, when the Ducks either thought they might have something in Klingberg at the beginning of the year, but also in an attempt to pump and dump later on. While not really having good numbers with him, Cam Fowler was the partner that Klingberg did have the best results with, and oddly enough Fowler did seem to do better with Klingberg than other partners as well. Cam Fowler being a success story for Klingberg might be another arrow pointing back to putting Klingberg with Brodie to make the most of him.
The real story about who is a fit for John Klingberg probably comes from looking at who he played with the most in Dallas and that partner was far and away Esa Lindell. Those three years being rolled into one show positive goal and expected goal differentials, and a CF% of 48.7, but that should also be qualified that Lindell brought Klingberg's Corsi against down to 57.13. Not a great number, but a number you'd happily take from Klingberg. During Klingberg's last season in Dallas, his time was more evenly divided between Lindell and Ryan Suter, and Klingberg's numbers with both defensemen were worse than his overall three year time with Lindell.
Lindell is also 6'3, like Klingberg. The difference is that Lindell does more of the things that you typically associate with a bigger defencemen. The hitting is there. The blocked shots are there. Enough of the offence is there from being deployed in top unit situations that he's not detrimental in that regard either. Lindell covered up a lot of things that weren't working for Klingberg. Lindell working so well with Klingberg is probably one of the reasons that Minnesota looked to Jon Merrill to act as a Lindell-lite for Klingberg during his rental time with the Wild, and is one of the reasons I wouldn't be surprised to see the Leafs attempt the same with Jake McCabe in training camp. The same way Rielly and Schenn seemed to work there is hope that McCabe and Klingberg can work, especially since it's likely they will be playing a bit further down the lineup.
While the powerplay is expected to be Klingberg's bread and butter, it seems possible that the Leafs might wish to test him as a potential penalty killer as well. While this isn't something that has been asked of Klingberg much over his time in the NHL, if the intention is to give him fewer tough minutes at 5v5, he would ideally find that icetime elsewhere and his wingspan at the very least replaces what Justin Holl brought to the table in regard to the penalty kill as well. Klingberg also potentially fits with the Leafs aggressive approach to the penalty kill which forces teams to protect against fast breaking forwards. Having a defenceman who can pass and hammer the puck isn't a bad thing for that, as long as Klingberg can be sound enough positionally while the Leafs aren't in control of the puck.
All free agents are a gamble. Bertuzzi, Domi, and Reaves all have significant question marks around them, but all three of them more or less fell in line with what a team should be willing to pay to gamble on those players. John Klingberg has been trending towards bad for a couple of seasons before things really went off the rails last year. There is also a matter of how pressing the need was for a player like him compared to going after a defenseman like Luke Schenn. The Leafs powerplay can always be better, but it was second in the league last season. Toronto has Morgan Rielly as an outstanding offensive defenceman option and Timothy Liljegren has been developing nicely and could have been that second powerplay guy, with a shot more useful than Rielly's. Perhaps it is because that Schenn replacement can still be out there at a cheap price that Treliving prioritized the offensive target, and that's fair.