Maple Leafs send Pontus Holmberg to the Marlies and their possible reasoning for doing so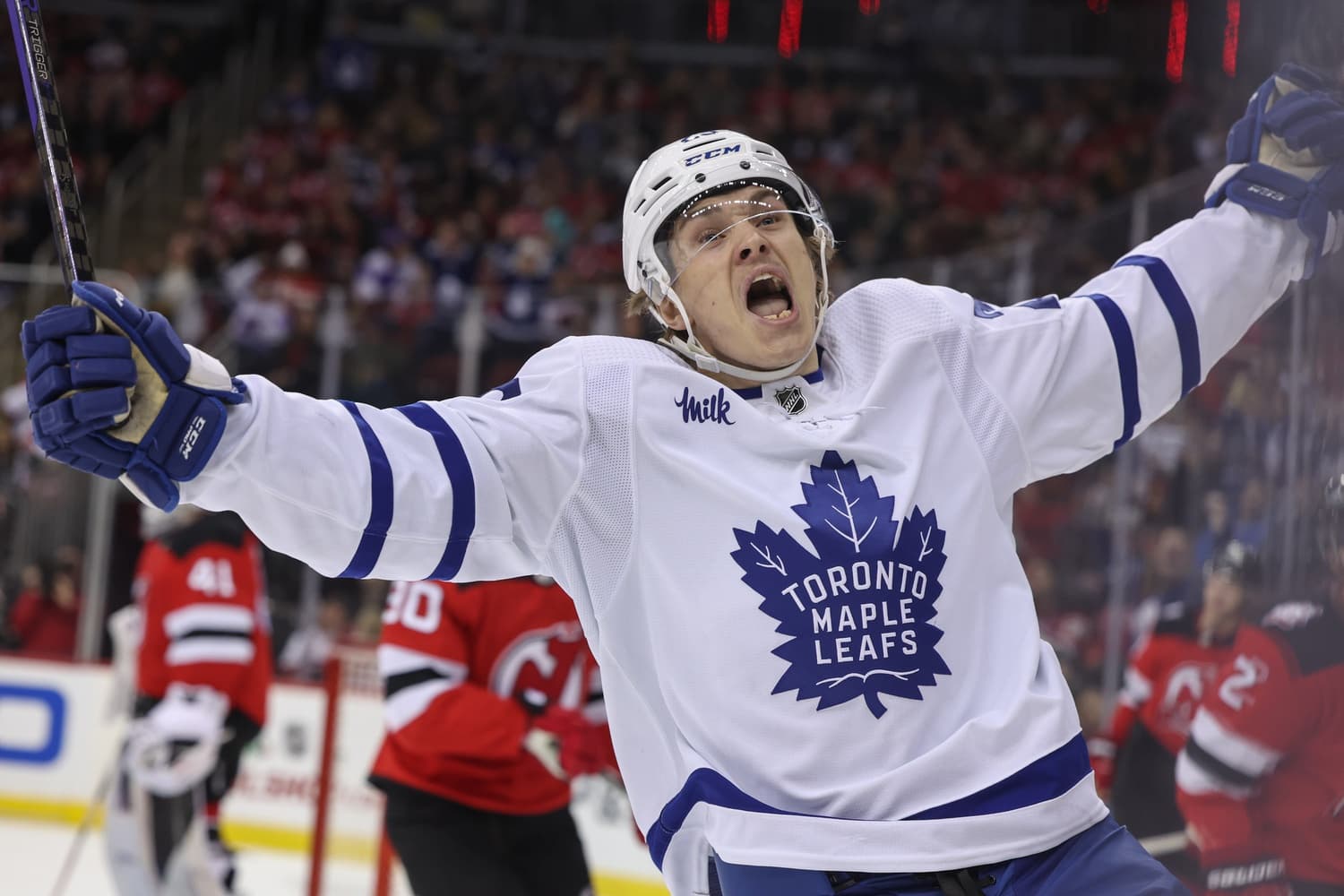 Photo credit:Ed Mulholland-USA TODAY Sports
Pontus Holmberg has missed the past couple of games. This isn't performance related, it's just that he's been sick. Now that he's healthier he finds himself off to the Marlies:
The first thing that needs to noted that Holmberg has seemingly established himself as an everyday bottom six player in the NHL. He doesn't look out of place and in fact, he looks capable of taking on more than he's been doing from time to time. There's no knock on him.
What does make sense is that Holmberg is playing on average 10:28 a night and there might be a desire to get him playing more. Holmberg has the potential to be more of a middle six forward and getting him into top six situations with the Marlies. (They play in Belleville tonight). While we'll miss seeing him, there might be some benefit to sending him down.
But why now? Is there a reason for taking Holmberg out of the lineup? For one the Leafs seem to want to get a better look at Bobby McMann, but they also don't want to give up taking a look at Dryden Hunt either. Keeping both of them playing is probably a priority for the Leafs at the moment.
The Leafs also seem to be interested in getting Alex Kerfoot some reps at center. Even if it's fourth line shifts they are trying to force him back into the position where Toronto could use a bit more depth, especially with a player who could step into a second line role at center if needed.
Or maybe there is a big trade coming or Kyle Dubas has got wind of someone interesting going on waivers today and this is clearing out a roster spot for that. It seems unlikely, but it would be an exciting option.
What we do know for certain is that we haven't seen the last of Pontus Holmberg. He looks capable of being a staple of the Leafs lineup in the coming years.