Maple Leafs sign a pair of their top Finnish prospects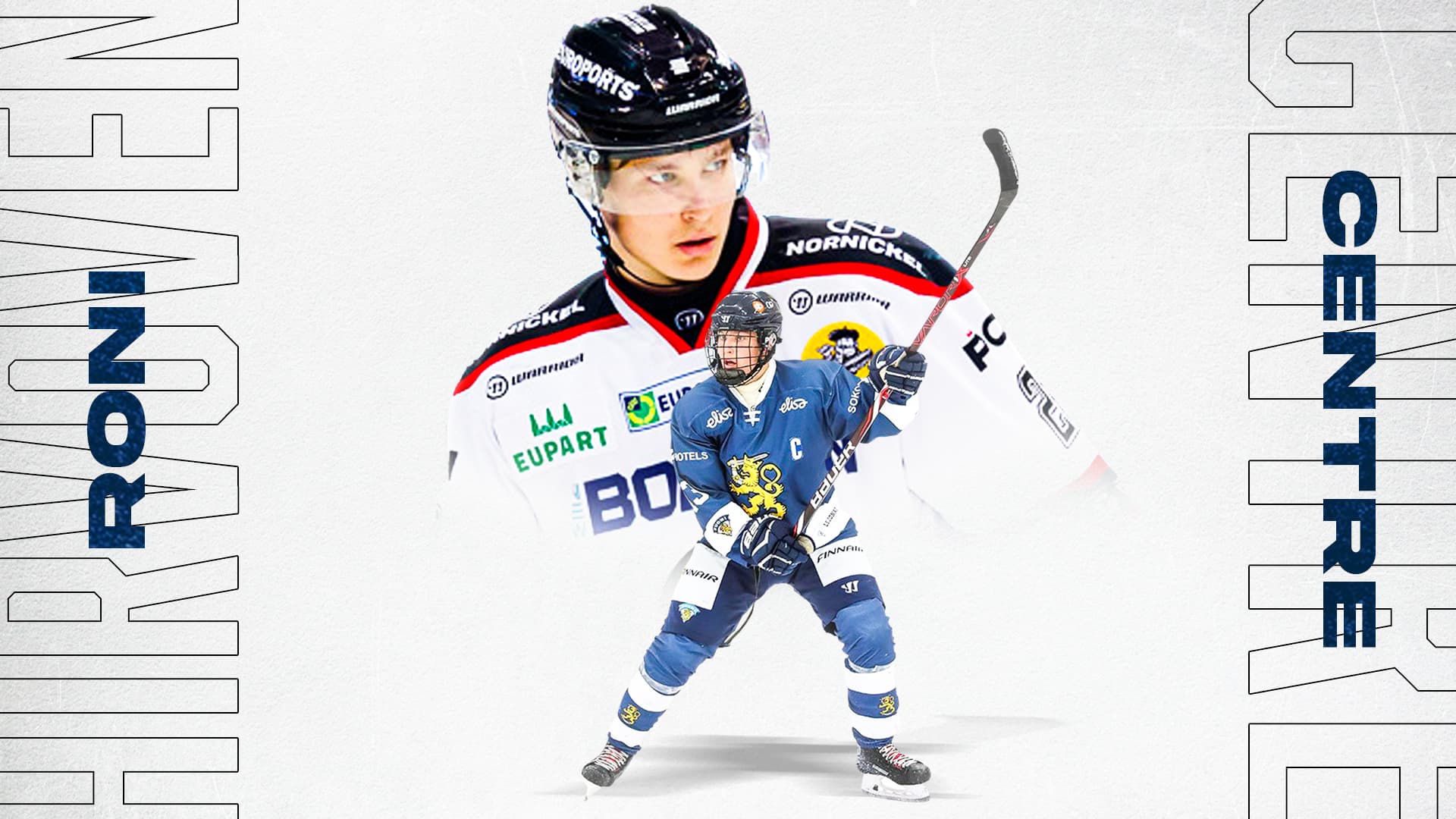 Photo credit:Nick Barden
We're a day away from an important Game Seven matchup and Kyle Dubas still has his eyes on the future. That's not a criticism, that's him doing the job the way he's supposed to. And this morning it was announced that Roni Hirvonen and Topi Niemela have been signed to their three year entry level contracts.
The Toronto Maple Leafs announced today that the hockey club has signed forward Roni Hirvonen and defenceman Topi Niemelä to future three-year, entry-level contracts. The average annual value of both contracts is $856,666.
Both players still have one year left of their contracts in the Finnish Liiga, and that basically translates to the players either playing for the Leafs or in Finland. The AHL option is somewhat off the table for the year, but remember that European seasons tend to wrap up before the AHL season, so they could be late season additions to the Marlies.
There are some similarities between the players. Both are 20 years old, both taken in the 2020 draft (Hirvonen in the 2nd round and Niemela in the 3rd), and both have represented Finland on their World Junior team, with Hirvonen serving as their most recent captain and Niemela as an assistant.
A lot has been said of Niemela this year, who was one of the Liiga's top scoring defensemen and was at a point per game pace or close to it for much of the start of the year. Injuries derailed him a bit, but still had one of the top seasons from a 20 year old in the league's history.
Hirvonen was certainly a bit more understated, but nevertheless still impressive. He appears to be developing a strong two-way center and could be a solid fit for the middle six of the lineup at some point.
Leafs prospects from Liiga in 2022:
NAME
POS
GP
G
P1
P
ppg
SHOTS
S%
EV GF%
EV GF%Rel
eTOI/GP
P1/e60
Topi Niemela
D
48
10
21
32
0.6667
63
15.87
56.34
8.72
19.84
1.3231
Roni Hirvonen
F
46
9
17
26
0.5652
104
8.65
50
-4.42
14.3
1.5509
Axel Rindell
D
40
1
7
17
0.425
68
1.47
40
-14.05
18.5
0.5677
Mikko Kokkonen
D
58
1
7
15
0.2586
63
1.59
43.94
-7.51
18.32
0.3953
Kalle Loponen
D
33
1
3
4
0.1212
35
2.86
32
-21.01
15.05
0.3625
via Pick224.com
Understandably there is a lot of excitement around Niemela, but Hirvonen's numbers are very solid for a very competitive European league, and with the Leafs organization always in need of good serviceable center options, Hirvonen could get a real shot at the Leafs bottom six in camp on the strength of playing the past few years against older competition in Finland.
While we all could assume these signings were coming at some point, it's still a nice thing to see, and the fact that they are priced right for getting them into the lineup sooner rather than later, it will be interesting how much of a shot they get this fall with a team that needs cheap players with big upside.