Maple Leafs testing their defensive depth by putting Jordie Benn on waivers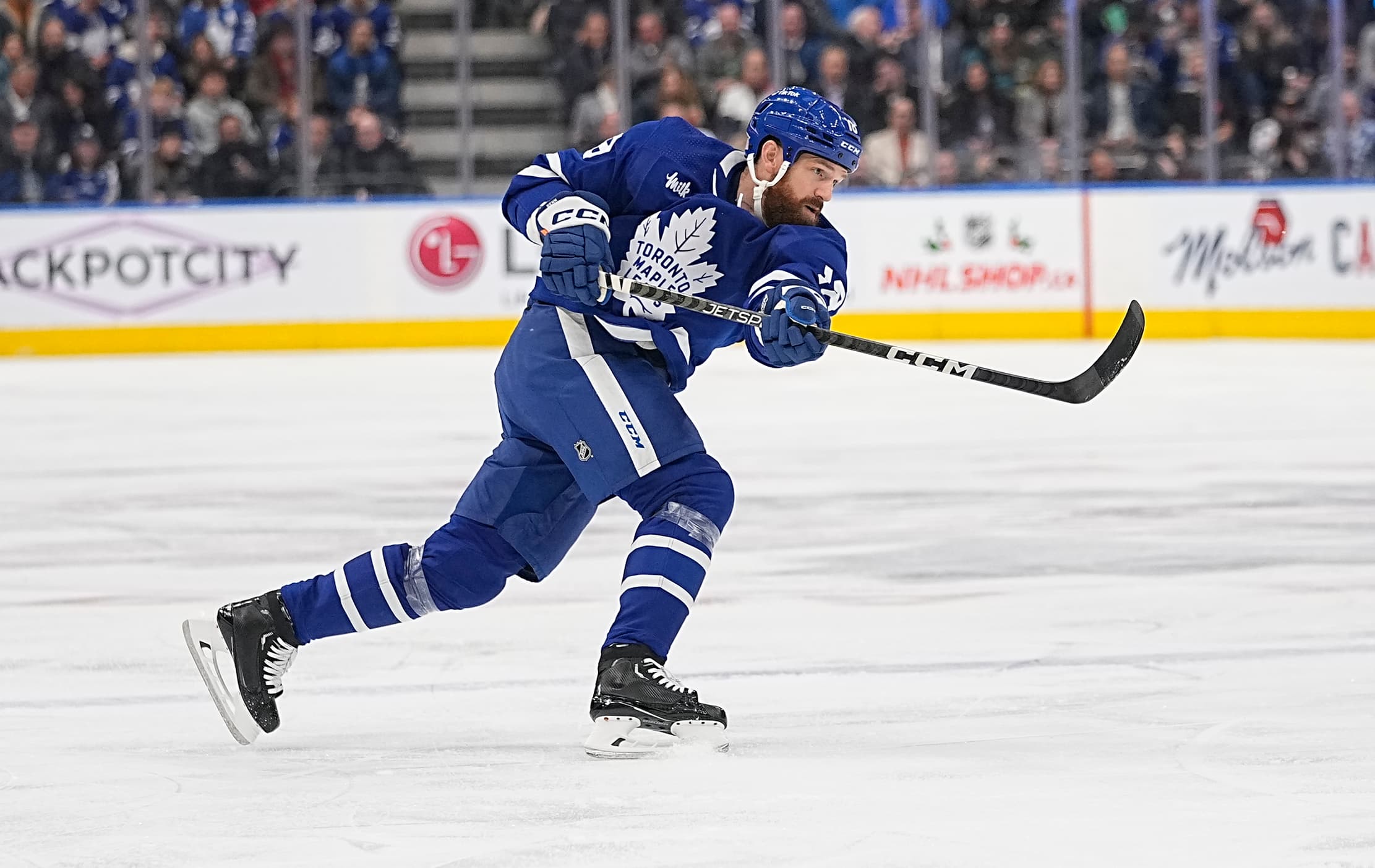 Photo credit:John E. Sokolowski-USA TODAY Sports
It seemed like it was only a matter of time before the Leafs tried this. They presently have seven defensemen that they are regularly using in their lineup, and by sending Benn through waivers they'd gain some additional cap flexibility, being able to spend just over $2M with the potential demotions of Benn and Anderson before having to send any money off the roster out. Of course, the Leafs don't exactly have a lot of heavy hockey defensemen so the move would be a bit of a gamble. The Leafs are going for the gamble today:
So the thing with Benn is he is somewhat of a depth commodity at the moment. He's the type of defenseman you'd want to keep around for the playoffs when hockey becomes a bit heavier, and as bluelines get banged up throughout the playoffs, he's a solid option to go to at 7th or 8th on the Leafs depth chart, depending on what they view their need as at the moment.
Of course, there are 15 other teams that are playoff bound who are now considering whether Benn meets their needs as well and additionally 16 teams that are potentially selling off players and will need to replace them with warm bodies. Getting Jordie Benn through waivers will be a challenge in a world where teams are claiming Kasperi Kapanen and his $3.2M cap hit.
The Leafs going in this direction early in the trade deadline process also makes a lot of sense. If Toronto is going to lose Benn they'll need the week to replace him. It's not going to come at a huge price, but I'm sure the Leafs would still rather he clear easily than have to shell out a 5th or 6th round pick for whatever modern day version of Ben Hutton might be available.
So we'll land on this. It's good if Benn clears, but cap flexibility is going to be the priority over the 8th defenseman on your depth chart. We'll know tomorrow at 2pm ET if Benn is still a Leaf.
THE DAILY FACEOFF TRADE DEADLINE SHOW
Join us on March 3rd for the Daily Faceoff Live: Trade Deadline edition as Frank Seravalli and the panel break down all of the latest rumours, news, and rumblings from around the NHL. The show will be live on 
YouTube
, 
Facebook
, and 
Twitter
 from 12 PM – 4 PM ET to keep you up to date on all things trade deadline no matter where you're watching from.