Mark Giordano will be leaned on in Morgan Rielly's absence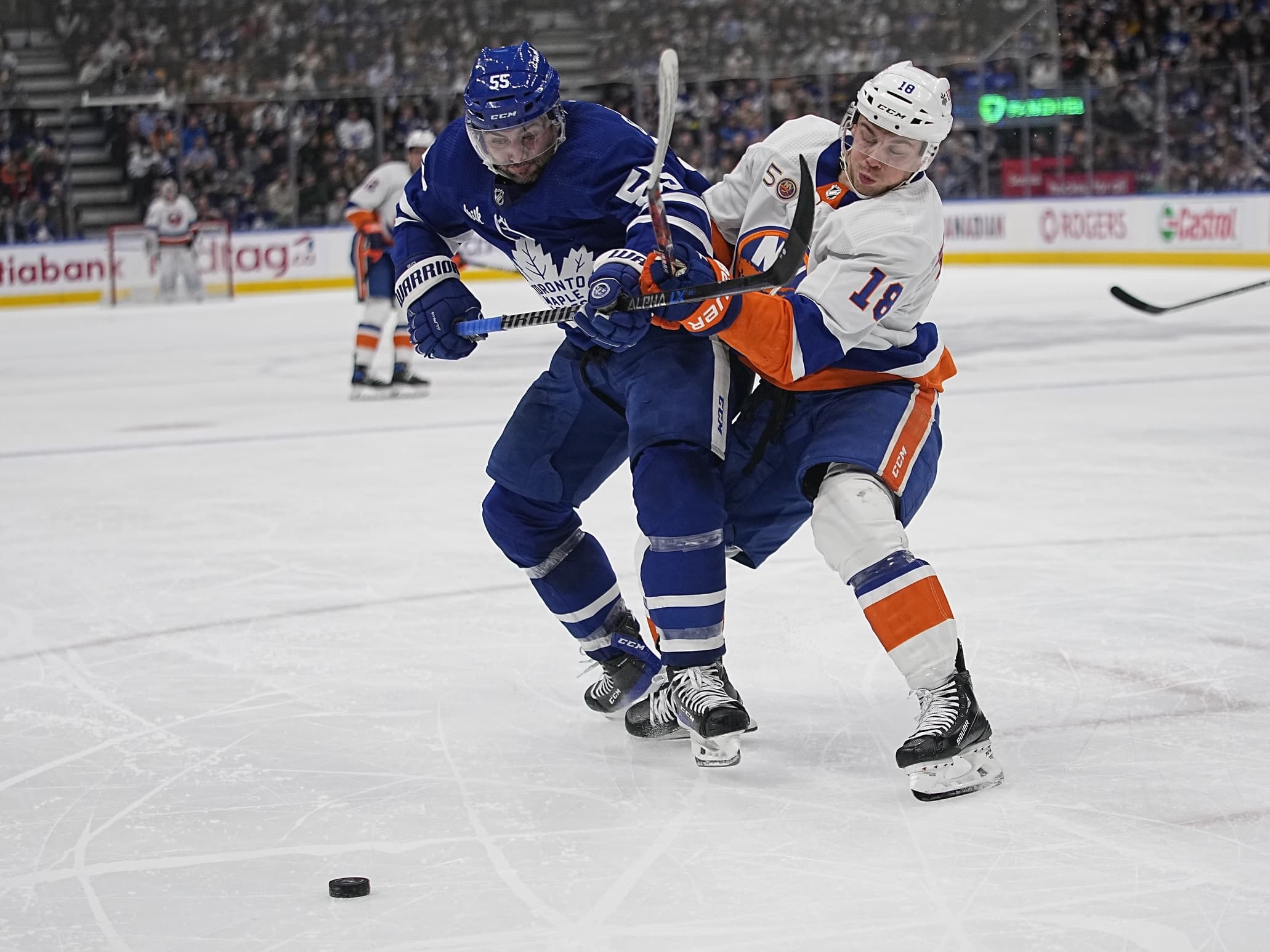 Photo credit:John E. Sokolowski-USA TODAY Sports
Things just keep getting worse on Toronto's blueline, huh?
First, it was Jake Muzzin's potentially career-threatening spine injury. Then T.J. Brodie injured his oblique, with no timeline for his return. Now, you throw in Morgan Rielly's knee ailment that'll take him out for at least a month – and given how quickly he was placed on LTIR, you hope it's not any longer – and this isn't a good spot for Toronto's D-core to find themselves in.
Luckily, the team addressed some depth concerns over the summer, meaning the pain of losing three-quarters of the top four this early into the season isn't as deadly as it could have been. And now, bringing back Mark Giordano on one of the most team-friendly deals in the entire NHL could have extra benefits moving forward.
In a perfect world, Giordano is a complimentary piece that brings veteran leadership and smart puck-moving decision to the team's bottom pair. But with the injuries throughout the blueline ever since pre-season, Giordano has taken on quite a bit of responsibility, and that's going to be elevated now that the Leafs are without its top defenseman indefinitely.
The 39-year-old has averaged 18:39 for the Leafs through 20 games, roughly 30 seconds fewer a game than in his 20-game stint to close out the 2021-22 regular season. The 2019 Norris Trophy winner has done everything exactly as advertised this season and has seemed to thrive in a lesser role on a team trying to find room for some of its younger core defenders. Giordano practiced with Justin Holl during Tuesday's practice on the team's top pairing, which felt like a natural promotion for Gio given that we know how stable of a force he can be.
When paired with Rasmus Sandin this year – someone who missed most of training camp while awaiting a new contract – Giordano was the glue that kept everything together. If anyone can benefit from Rielly's injury, it's Sandin or Timothy Liljegren, who will also need to step up as youngsters still trying to find their way. Giordano doesn't have anything left to prove, and is probably healthy scratch-proof given his status in the league. He's there to bring stability, and the team needs it more than ever.
Going back to his contract, his $800,000 AAV deal until the end of 2024 gives the Leafs so much flexibility. He could have easily demanded more – he played pretty good hockey last year. But he's always been a big team player, and it's why he's one of the most respected players in the dressing room. He always appears so relaxed, and it's a big reason why he served as captain in Calgary and Seattle.
When the Leafs hold optional skates, Giordano is always there. Coach Sheldon Keefe said Giordano doesn't want days off, saying "he wants to keep the engine firing." That's Giordano in a nutshell.
But he's 39, so it's unlikely the Leafs can push him much further. The key here is just staying stable and doing what he does. It's a blueline in disarray right now, but it doesn't have to be. There are some obvious flaws on the back end, but there's more depth than we've seen in recent years. And having someone like Giordano to rely on in tough situations like this is exactly why they brought him in in the first place.
Hope you like your elevated ice time, Gio.