Marlies and Me: Joseph Woll shines in season debut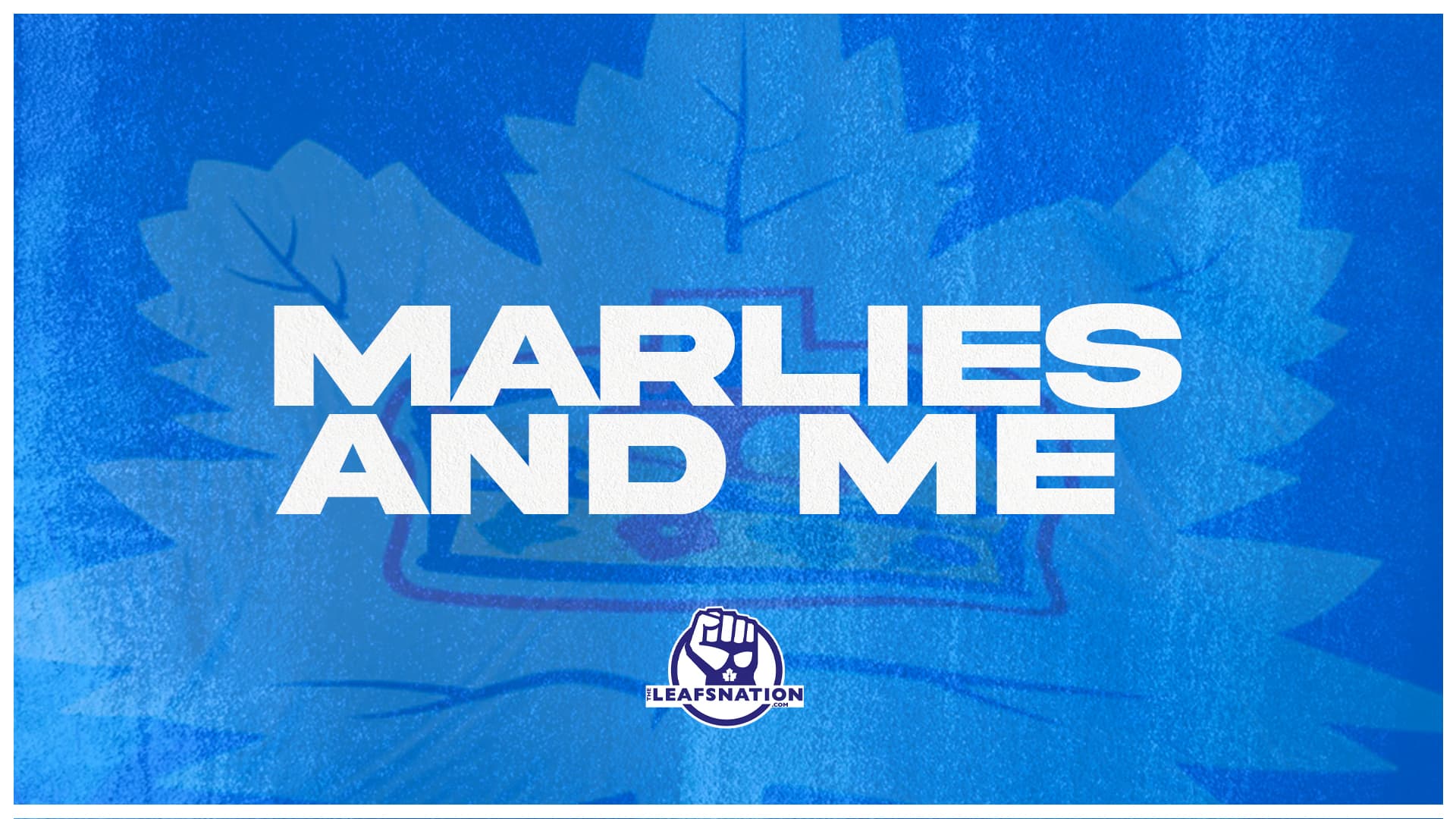 Photo credit:Nick Barden
The Toronto Marlies were ready to put their 5-0 loss to Manitoba last week behind them with a back-to-back this weekend. The first game was against the Rochester Americans, and the second was against the Cleveland Monsters.
Toronto's opening game of the weekend was one to be forgotten by the Marlies. Rochester handed them a 7-3 loss. Erik Källgren allowed four goals on seven shots. Andrew D'Agostini then came in, and he let in three goals of his own.
One of the good stories continues to be Brett Seney, who added another goal on Saturday night. He leads the team in that category with four goals in what is now four games.
The loss was one the Marlies wanted to forget about. Quick.
"It's tough looking at these games, you look at the final result, it's definitely not good enough and not a result that we want to have." Said Marlies head coach, Greg Moore after Saturday's loss. "With these two last losses, they were big and we need to make sure that when we're coming to play and we're generating offense, there's gotta be more structure to our offense."
And Toronto did. They forgot about it very quickly.
Sunday's game against Cleveland felt a little bit different. Joseph Woll was returning to the lineup after being out since training camp with an injury. It was his first game action in five months. It was also his first game in front of fans since the pandemic began.
There was a loud ovation after every save Woll made.
Starting off the game, though, was Marc Michaelis scoring his first pro goal.
Cleveland then tied it up with a goal of their own before Toronto would get into penalty troubles. Before the first period ended, Seney received a double-minor for high-sticking. Then, during the second period, Teemu Kivihalme went to the box for high-sticking. And after that, Seney went to the box again, this time for cross-checking.
In between those penalties, though, Toronto was able to score. Joey Anderson beat Jean-Francois Berube on a breakaway via a Kirill Semyonov pass.
It was Anderson's third point in four games. It was also Semyonov's fourth assist in as many games. The Marlies would kill two of the three penalties and are 88.2% on the penalty kill this season.
Toronto and Cleveland would go to a shootout after there were no goals in the third period or overtime.
It was both the first overtime and shootout for the Marlies this year. And let's just say it was eventful. Semyonov was first up, and he didn't score. Woll closed the door on Cleveland's first attempt.
Josh Ho-Sang was up next and he beat Berube.
The goal was reviewed but was eventually ruled a good goal. Cleveland then equalized it. Following that, Mikhail Abramov scored a nifty shootout goal of his own, which was ultimately the game-winner.
Woll was the Marlies' first star, stopping 33 of 35 shots he faced.
"It was fun. It was a lot of fun." Said Woll with a big smile on his face after Sunday's game. "Anytime you take a long time off hockey, you're always itching to come back and compete. And then, having to wait four more weeks on top of that was tough. I thought I was finally done summer training summer training, and then it's hard to keep in that, not be with the guys and be competing. So, it was a lot of fun."
The Marlies' coach was also very impressed with Woll's game.
"We thought he was doing so well we might as well make him have some more saves." Moore said with a smile. "He was no pun intended, a wall back there. [Woll] made some really good saves at big key moments of the game, and then to shut the door there in the shootout. It's really good to see him back and doing well. He's come a long ways in the last couple years and the work's paying off."
One of the most interesting quotes of the night was from Ho-Sang, who talked a bit about why he was coming so fast in the shootout.
"Just trying to scare the goalie a little." Ho-Sang said of the move. "If you're coming in fast, that means the move's gonna be fast. So he's panicking and I like that. I like making people panic."
But when it came to the game, the 25-year-old said resilience was key.
"I think for us today, the resilience that we saw was awesome." Said Ho-Sang. "It was good to see that our team has that and it's also important that we recognize that just cause we can score & we're skilled, doesn't mean the other team can't do that too."
The Marlies have a day off on Monday before gearing up for a Wednesday night game against the Rocket in Laval.