Marner makes history, Leafs fall short again in OT: Muzzy's Muzings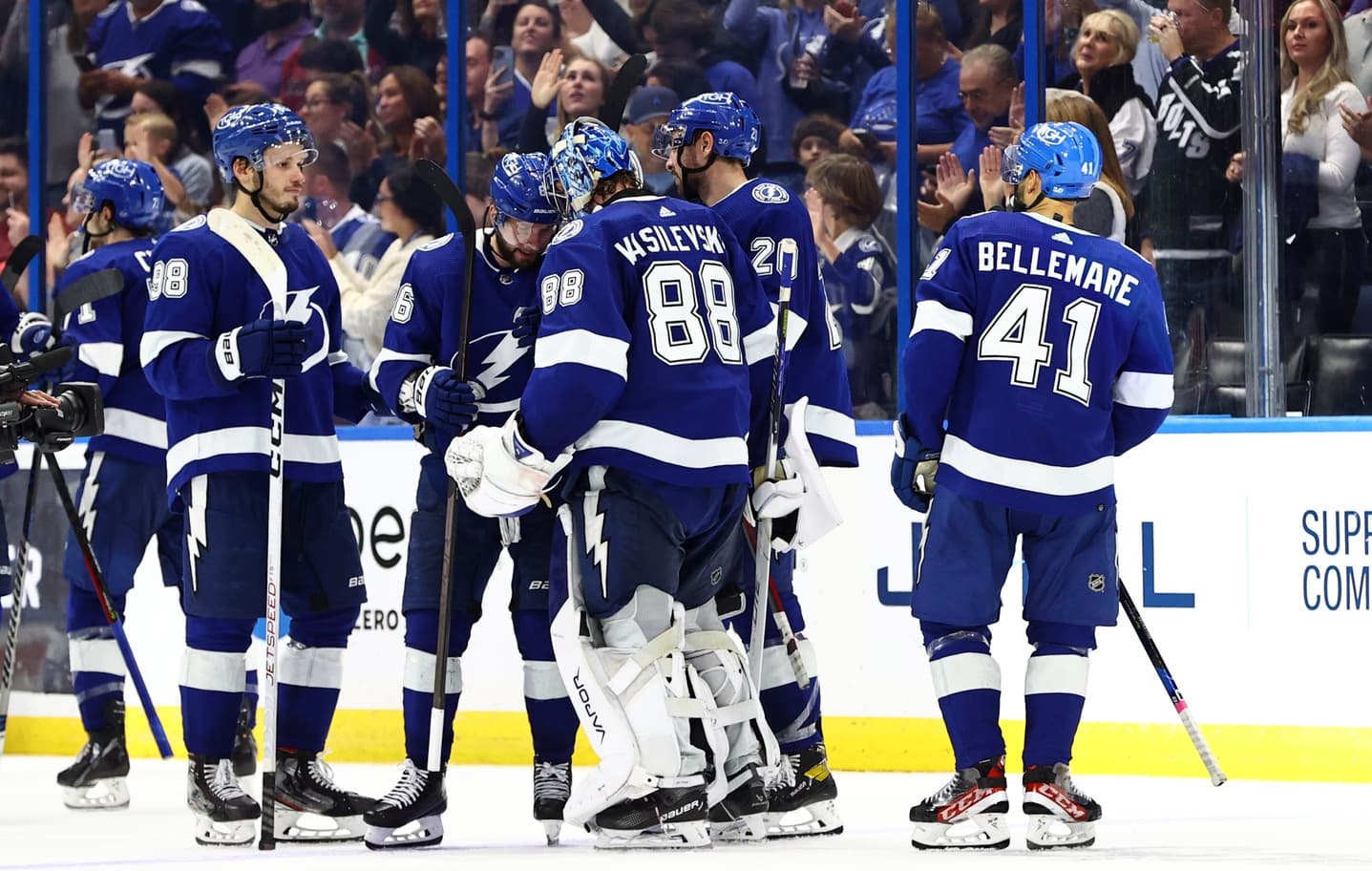 Photo credit:Kim Klement-USA TODAY Sports
With his second period shorthanded tally, his first of two on the night, Mitch Marner extended his point steak to 19 games to move ahead of Darryl Sittler and Eddie Olczyk into sole possession of the franchise record.
But it wasn't enough.
Alex Killorn potted the OT winner 33 seconds into the extra frame as Tampa edged Toronto 4-3 in a rematch from the opening round of last year's Stanley Cup Playoffs. With the loss, the Leafs fell to 1-6 in overtime this season and 15-5-6 overall. Meantime, Tampa improved to 15-8-1, they're now five points back of Toronto for second in the Atlantic Division.
That's it, that's all for Toronto's five game win streak. That said, they did extend their point stream to 11 games (8-0-3). In fact, the Leafs, who've yet to lose in regulation since November 11th, have notched at least a point in 16 of their past 17 outings.
William Nylander potted the other goal; Matt Murray, who made 29 saves, dropped his first game in six appearances since coming off injured reserve.
The two teams went a combined 3-for-11 on the power play.
Muzzy's Muzings:
MARNER MAKES HIS HISTORY
Take a bow, Mitch. Honestly, could he have notched the record in any better fashion than with a hard-fought shorthanded goal? Just for good measure, he scored on the power play too. This guy's doing everything right now. Over the course of this epic 19-game run, the 25-year-old's tallied eight goals, 17 assists and 25 points. Additionally, Marner's now scored in five straight games. Personally, I love when Marner's looking shot, it adds another weapon to his arsenal. Last season was a perfect example of that when he netted a career-high 35 goals. You love to see it. Stay hot, Mitch.
MOMENTUM SWING
Hockey's a fickle sport sometimes. Just 22 seconds after the Leafs were successful on an offside challenge in the second period, William Nylander scored to put Toronto ahead 2-1. Since the beginning of November, this team has been so opportunistic, and they've been consistent as hell in terms of effort level and urgency. The buy-in has been incredible; what a phenomenal development, which is nuts when you think back to how this season started for them.
OT MISERY
For some reason, this team just can't figure it out in overtime. They're now 1-6 on the season. And again, it makes no sense when you look at the talent they're throwing out there. That said, thankfully, there's no 3-on-3 OT in the playoffs, so whatever. Moving forward, they'll just need to keep practicing it to get it right. Furthermore, a familiar theme through the first seven OT games is that they're ending quickly and they're ending abruptly. Offensive zone turnovers are causing odd man rushes the other way, the margin for error is so slim when there's only six skaters on the ice.
MICHAEL BUNTING
Quietly, Michael Bunting has really picked up his play lately. He tallied another point on Saturday night to extend his point streak to five games (six assists). Furthermore, Bunting now has 10 points in his past 10 outings. As we progress in the season, it's important for the depth scoring to stay consistent. At the end of the day, that's ultimately what could set Toronto apart come the Stanley Cup Playoffs.
SPECIAL TEAMS BATTLE
What a game; two absolute wagons going blow for blow. To be honest, I wasn't crazy about the officiating, but I don't think it was a determining factor in the outcome. Tampa scored two power play goals; Toronto scored one. And it makes sense with all the weapons dispersed between the two sides.
Highlight of the Night:
 WHAT'S NEXT?
On Tuesday night in Dallas, it'll be the battle of the point streaks as Jason Robertson (17) and the Stars host Mitch Marner (19) and the Maple Leafs. Back on October 20th, the Stars won 3-2 in OT in their visit to Toronto.