Matt Murray out day-to-day and a Pride Game update: Leafs Practice Notes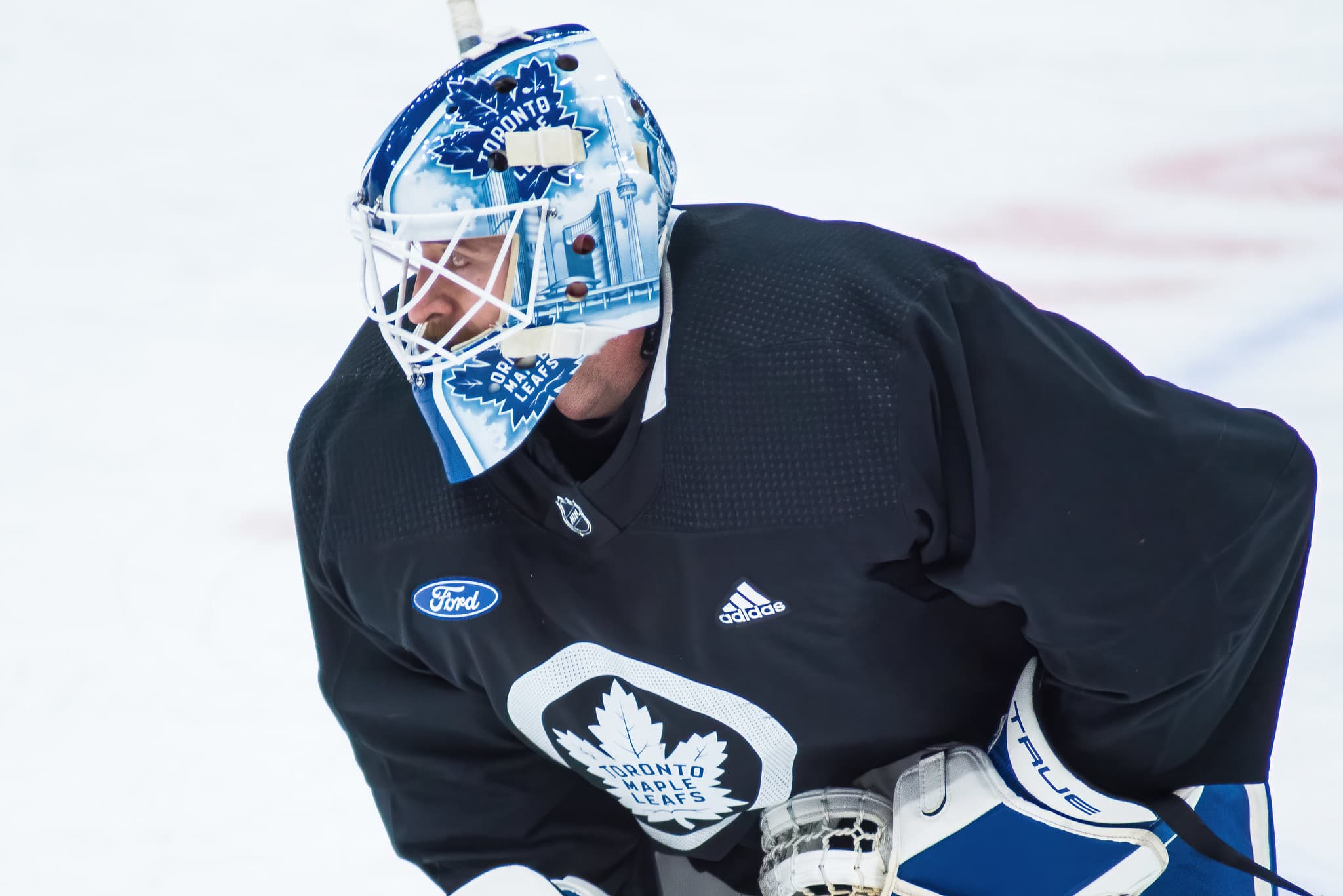 Photo credit:Matt Murray (Steven Ellis/The Leafs Nation)
The Toronto Maple Leafs made some noise on Tuesday morning, recalling goaltender Joseph Woll and sending forward Radim Zohorna back to the Toronto Marlies.
So, the inevitable happened: Matt Murray is out. Again.
This time, coach Sheldon Keefe said Murray is out day-to-day with a head injury and "other stuff." Between his abductor and ankle injuries this season, plus his past concussion history, it's another blow for a goaltender that, when healthy, has played some quality hockey for Toronto, especially on the road.
Woll will get the start on Tuesday against the Columbus Blue Jackets, giving Samsonov a bit of rest for what could be a busy stretch run. We don't know how long Murray will be out for sure, but given his extensive injury history, the Leafs need to be careful. It's Samsonov's net to lose in the playoffs anyways, and while Woll would be better suited with the Marlies for the AHL playoffs, it doesn't hurt to get him a few extra starts along the way with the big club.
Woll has a 3-1-0 record with a .934 save percentage in four games with Toronto this year. He most recently played against Nashville late last month in one of his better NHL outings.
Ryan O'Reilly also spent extended time on the ice this morning, meaning he's still out for the time being. He's been skating for the past few days, with the belief that he might not be far away. For now, take it as a day-to-day situation.
William Nylander wasn't at practice on Tuesday, which isn't abnormal for players late in the season. Nylander is expected to play alongside John Tavares and Mitch Marner tonight, with Marner returning to the lineup after sitting out on Sunday for load management reasons. O'Reilly did line rushes with Tavares and Marner as a placeholder.
Erik Gustafsson, who has missed time due to a personal matter, returned to the team today. He won't play, but Sportsnet's Luke Fox said he's expected to
take part in warmups.
Noel Acciari will return to Toronto's lineup after missing the past three games with a neck injury, He has three goals in 17 games, but he's mostly there to provide defensive depth in the team's bottom six. The Leafs will go back to a 12/6 lineup format, with Luke Schenn and Conor Timmins sitting out on the point and Wayne Simmonds up front.
The Leafs also confirmed their Pride Night plans for Tuesday, with the team wearing helmet decals, but not warmup jerseys. The team has never worn pride jerseys in the past, instead utilizing special decals and rainbow tape.
"I believe actions speak louder than words, and especially speak louder than attire," defenseman Morgan Rielly told reporters this morning.
The Blue Jackets will go with rookie goaltender Jet Greaves in net today. The 22-year-old is set for his NHL debut in a year that has seen him called up over five times this year. Columbus' goaltending situation has been brutal with injuries, but there was a chance we could have seen a Michael Hutchinson revenge game. Instead, we'll see a young goalie make his first start. That's cool, at least.
The two teams have split the season series this year, with Toronto grabbing a 3-0 shutout win Feb. 10 before losing 4-3 the following night. Columbus is 3-6-1 over the past 10 games and 30th overall, so, on paper, it's Toronto's game to lose. But it's those games that Toronto seems to struggle in for whatever reason. Maybe, with so many key pieces out of the Blue Jackets lineup due to injury, it won't be a problem this time.