Matthew Tkachuk is an interesting "what if" for the Maple Leafs, but an unlikely target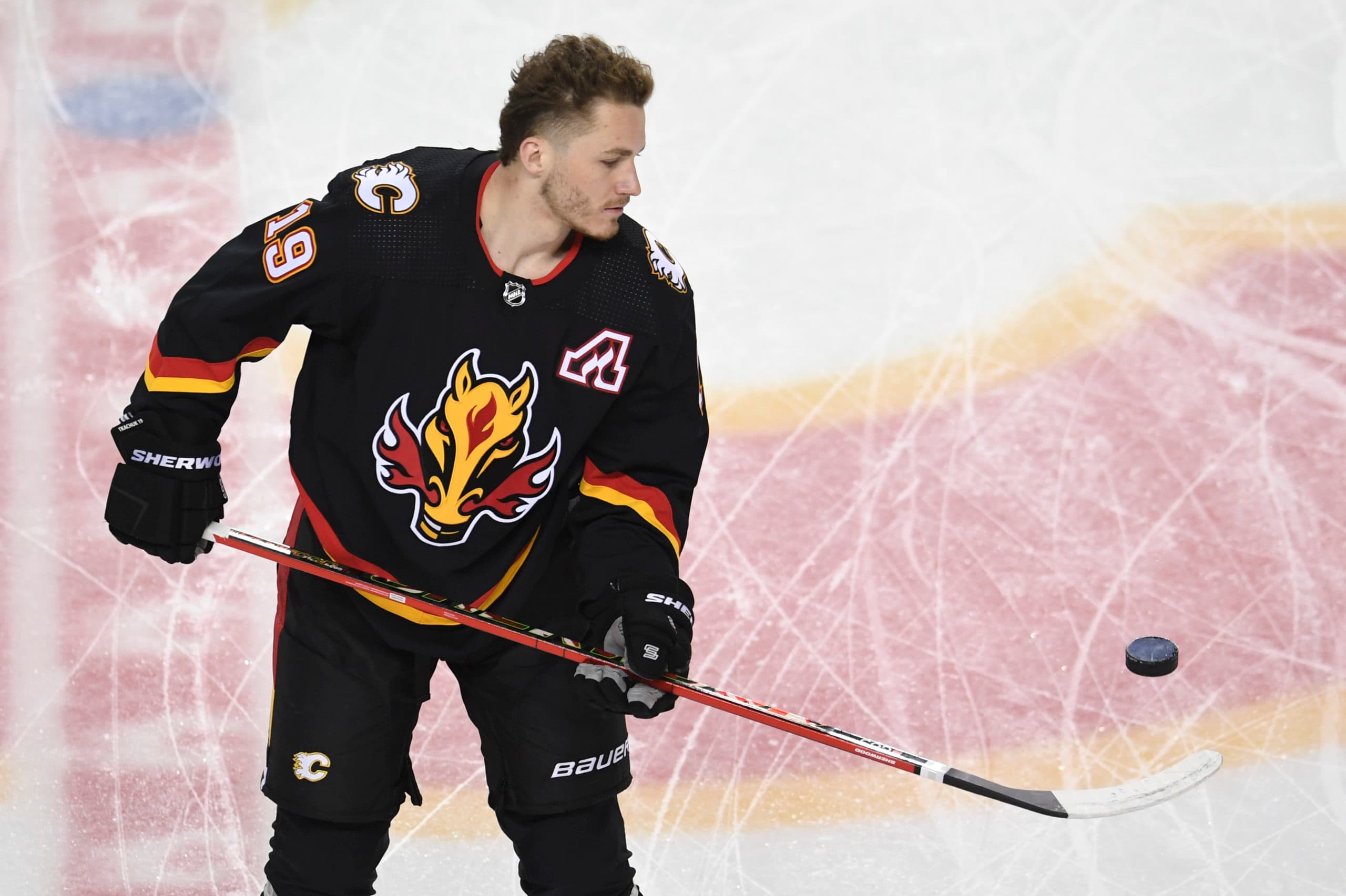 Photo credit:Candice Ward-USA TODAY Sports
When a player like Matthew Tkachuk hits the trade market eyebrows should raise. This should be the case if you finished 32nd last year or if you just won the cup. It shouldn't matter if you have $20M in cap space available or if you are well… the Golden Knights and perpetually trading away quality players in hope that the new player represents the necessary upgrade to take the next step.
Tkachuk is that rare combination of size and pettiness that also somehow manages to put up 100 points a year. He's a player that if he doesn't fit your team's model you should probably be questioning your model instead of Tkachuk.
The fact that he's 24 years old and will likely have another decade of doing things like this really makes him seem like a no-brainer, especially for an organization whose perceived biggest need (other than possibly still goaltending) is a player with a blend of physicality and skill for the top six.
So why outside of Leafs fans do we not hear much connecting Matthew Tkachuk to the Leafs? We've all seen the photos of Tkachuk playing alongside Matthews for Team USA, and the pictures of him playing with Marner on the London Knights. These look like pals who would have a good time together. Why not reunite them?
Well to some extent this is what I wrote about earlier in the week, and that's an
American player that is prioritizing playing on his side of the border
. It's not so much a Canada vs. US thing, it's the extra barrier of a border, customs, etc. It's not choosing a country, it's choosing his family, and by everything we've seen from the travel Tkachuk show to support each other, we can probably assume that this is a very close family, and one with particular ties to St. Louis. You can make the case that being just up the road from Brady and getting to play against him more often is a drawing factor for Toronto, and from my own experience it's a lot easier to book flights out of Toronto than Calgary, but for Tkachuk it's still not choice number one and I can understand teams being very hesitant to bet the farm on what might only be a year of Matthew Tkachuk before he goes where he truly wants to be.
Another thing to consider is that conversations around Tkachuk and Toronto wouldn't even get started unless either Marner or Nylander were the primary return. That's a big change for the Leafs and while I'd argue that finding a player like Matthew Tkachuk is a bit harder than finding a player like Marner or Nylander, it's both something you don't do unless you have a contract extension for Tkachuk in place and also there needs to be some consideration given to the importance of playmakers and how the absence of a set up man for Tavares would make his life increasingly difficult. The Leafs seem to have a set approach of a playmaker on the right side, a goal scoring center, and a forechecking winger as their ideal archetypes for their top six. The potential downgrade to Kerfoot from Nylander as a playmaker seems like it would be worth the trouble, but the reality is to afford Tkachuk not only would Nylander need to be gone, but Kerfoot and Holl's salary would need to move somewhere as well. Do we feel as confident about a Tkachuk-Tavares-Malgin line? Or it could possibly be a Bunting-Tavares-Malgin line, that doesn't look particularly impressive.
From our perspective, calling on Matthew Tkachuk looks like an easy decision to make and his skill set certainly warrants the trouble of a bit of roster disruption. Of course, we are not privy to knowing key factors like whether Tkachuk would re-sign, what Calgary's ask is, what are the Leafs plans for Matthew Knies, can they clear enough cap space, and what type of player does Kyle Dubas view as the right fight for the Leafs. No one is going to blame fans for being interested in Matthew Tkachuk, but I just wouldn't expect it to happen.