Matthews returns, as do some Marlies: Leafs Practice Notes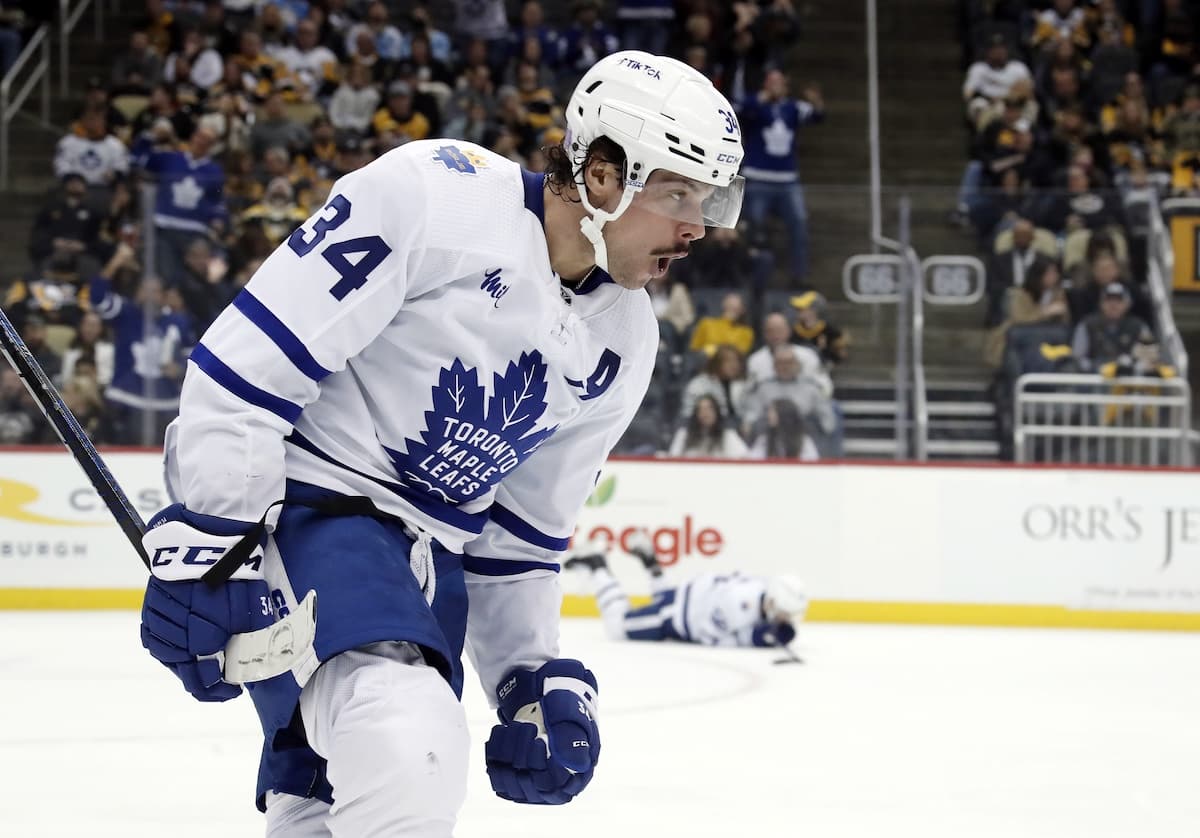 Photo credit:Charles LeClaire-USA TODAY Sports
The Leafs have had another nice little mini-break this week and are finally playing again tomorrow night. With that comes a full practice to get ready for what should be an easy game against the Blackhawks, but one we know the Leafs will look harder than it needs to be.
Let's start off with some good news:
Mark is burying the lede there with Auston Matthews being back in the full practice. That was listed as one of the milestones required for Matthews return. The Leafs can certainly use him as no one wants to see Alex Kerfoot, second line center, and I feel that would include Alex Kerfoot. (In a time when Kerfoot is trying to show his value, overextending him doesn't help.)
What Matthews brings back to Toronto is pretty well established, so I won't go into the details of how he's a great player, but I will say that if this is in anyway rushing Matthews back, this might actually be a negative thing for the Leafs as they should be able to get through the Chicago and Montreal games without him.
So as mentioned above, Steeves is back, but not likely playing on Wednesday. Holmberg is the obvious recall and as you can see below he'll obviously play. Woll got his Leafs start Saturday, his Marlies start Monday, and now he'll likely be wearing a ball cap until Sunday. Kallgren was shuffled back down to the Marlies after being the Leafs goaltender on paper only for a few days. It seems the Leafs really want to establish where Woll is at the NHL level and while it's great to see him, it would be nice if he gets a start that isn't the second half of a back-to-back before he heads down.
Kerfoot being on the second line still seems like a thanks for filling in at 2C assignment, but also seems like an acknowledgment from the Leafs that Jarnkrok, post trade deadline, is likely going to be a third line player. I'm open to healthy debate on whether that is the right call because I do think there is something worthwhile about keeping Jarnkrok with Tavares and that the Leafs would be better off by having an offensive element outside their top six if they are bringing in anyone new.
The other interesting thing here is the situation happening on the blueline with Sandin being with Timmins and Holl being with Benn. This looks like a potential scratch is coming for one of either Sandin or Holl (or a trade, maybe?) and the way it is written it looks like Holl is going to sit against the team that drafted him and put him in ECHL exile.
This also means that Liljegren will play with Giordano which is fun and in many ways feels like a second top pairing.
Doubling back to the forwards, the bottom six groupings are interesting as there seems to be a shot suppression third line, and much more of a crash and bang, energy fourth line. I've got no problems with this (other than the lack of offensive options on those lines) just making an observation that there is a commitment to a specific role for each line to play.
Leafs are at it tomorrow night in Chicago before having a couple more nights off and then back to back games on the weekend.