Matthews sits, McMann set for NHL debut as Leafs look to slow down red-hot Preds: Leafs Tailgate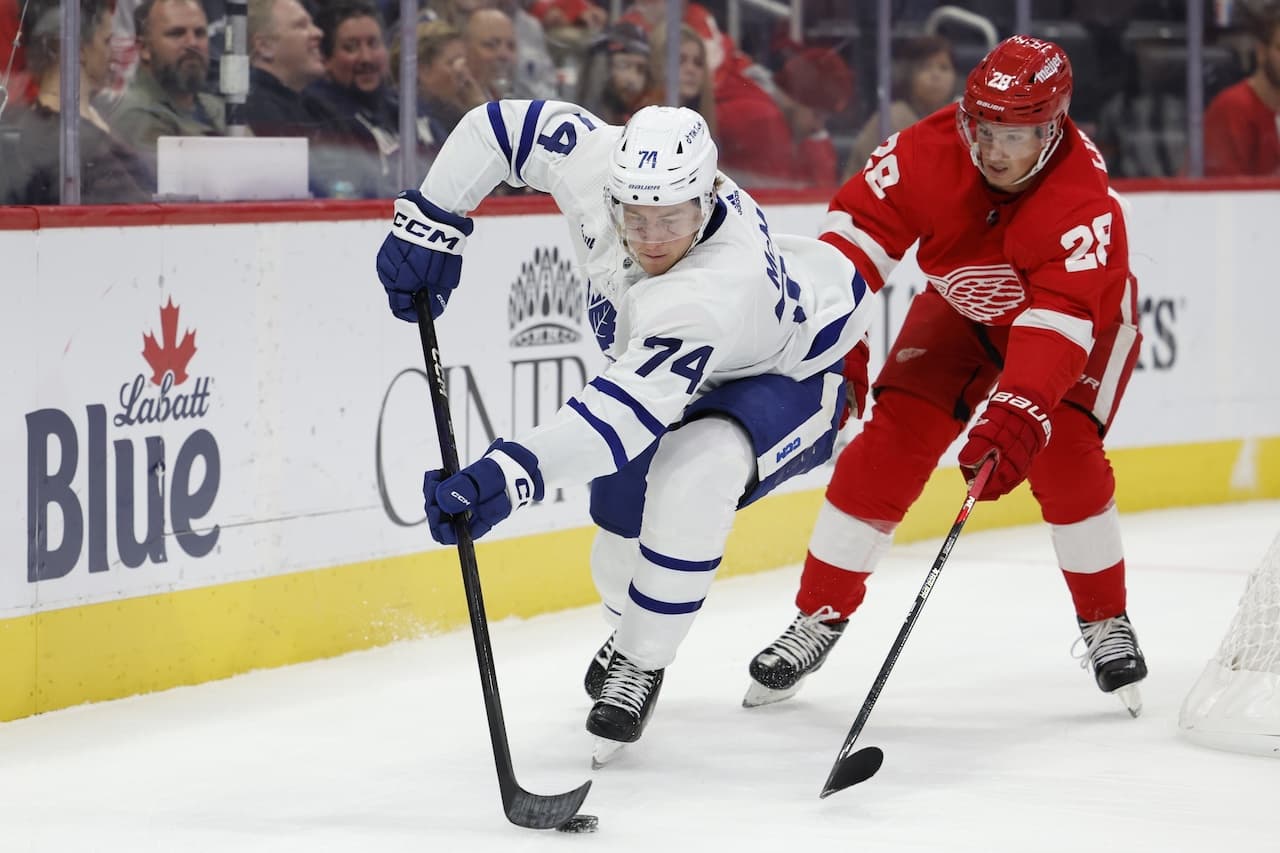 Photo credit:Rick Osentoski-USA TODAY Sports
41 down, 41 to go.
Following a much-needed two-day break, the Maple Leafs (25-9-7) are set to kick off their second half slate at home against the red-hot Nashville Predators (19-14-6) at Scotiabank Arena.
And they'll do so without Auston Matthews, who won't play tonight. The 26-year-old is considered day-to-day due to something that has "been bothering him for a while." Furthermore, 26-year-old Bobby McMann, the reigning AHL player of the week, will make his NHL debut.
Sheldon Keefe's squad is coming an impressive back-to-back on Saturday and Sunday, one that saw them handily take care of both the Detroit Red Wings (4-1) and the Philadelphia Flyers (6-2). Toronto's currently on pace for 114 points, which would be one point off the franchise mark set last season.
Meantime, as mentioned, the Predators, who are currently one point out of a playoff spot in the Western Conference, have been doing their best Will Ferrell in Old School impression lately (streaking!). They're coming off a 3-0 victory in Ottawa on Tuesday night; Juuse Saros made 38 stops for the shutout. Furthermore, Nashville has won four in a row and five of the past six (5-0-1).
This will be the first of two with the Predators this season, the Leafs will visit Bridgestone Arena in Nashville on March 26th. Additionally, the two squads split their two meetings in 2021-22 with the home side winning both times.
TIME: 7 PM ET (SPORTSNET)
STARTING GOALIES:
NSH Juuse Saros – CONFIRMED (15-10-5, 2.67, 0.921, 1 SO)
@
TOR Matt Murray – CONFIRMED (10-4-2, 2.57, 0.916, 1 SO)
PROJECTED LINEUPS:
THREE STORYLINES:
MATTHEWS OUT, MCMANN IN FOR NHL DEBUT
26-year-old Bobby McMann will make his NHL debut in place of Auston Matthews, who's considered day-to-day with something that has "been bothering him for a while." I have no problem with this whatsoever. If you're Matthews and the Leafs, I know he wants to play, but the risks heavily outweigh the rewards in this scenario. Get him right. In the grand scheme of things, it's game 42 of the regular season. Bottom line, you want him ready and healthy for game 1 of the Stanley Cup Playoffs. As for McMann, I'm excited to see what he's got. It must be such an amazing feeling to make your NHL debut. On top of that, McMann's riding the momentum of winning AHL player of the week. Let's go!
JUUS ON THE LOOSE
Simply put, Predators netminder Juuse Saros has been playing out of his mind lately. Over his past 10 appearances, he's 6-2-2 with a 2.17 goals-against average, 0.942 save percentage and one shutout. Furthermore, he's won four in a row and has allowed just seven goals in that time frame. Most impressively, dating back to his ridiculous 64 save performance in Carolina on January 5th, the 27-year-old has stopped 102 of the past 105 shots he's faced over his past two outings. Moral of the story: Toronto will be in tough tonight. Bottom line, they need to try and make life difficult for Saros!
PUSH THE PACE
This will be the fourth of five for the Preds on their road trip. Additionally, for a long time, and it continues under John Hynes, they're a defence first type team. Coming into tonight's meeting, Nashville ranks 26th of 32 in goals per game (2.79) and 28th of 32 on the power play (17.3%). Without question, the Preds want no part of a track meet. If they have it entirely their way, it will be a low-scoring, tight checking affair. Unfortunately for them, the Leafs have demonstrated the innate ability this season to win in several different fashions. Honestly, I really don't think they care.
BETTING:
(As of Noon EDT)
Prop Play:
John Tavares Assist (+130)