Memo to Leafs Nation: Calm Down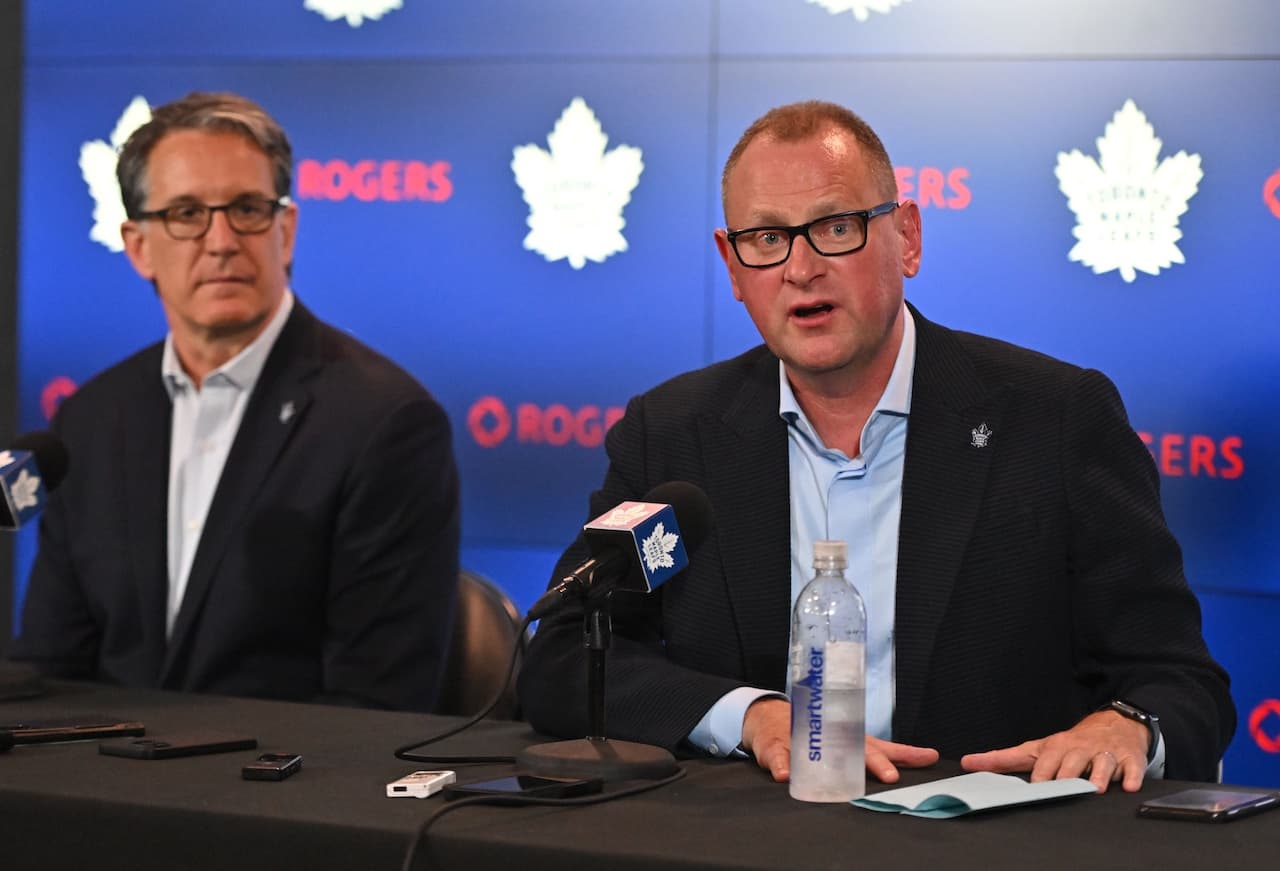 Photo credit:Dan Hamilton-USA TODAY Sports
Memo to those of you incensed and annoyed with Toronto's offseason thus far: Relax, it's July 2nd.
But seriously, go for a walk or something. Enjoy the fireworks. Get out of the house. Personally, I think it was a blessing Twitter was down for most of Canada Day.
At any rate, there's no question it's been an underwhelming start. That said, it's way too early to make a proclamation —one way or another.
Let Brad Treliving cook.
Honestly, did we not learn anything from last summer? Hell, I sure did.
What a take, right?
Anyway, what I'm getting at is the fact that it's important to let things play out. Brad Treliving's been on the job for just over a month, and already, there's consternation within the fanbase. Talk about fragility. Unsurprisingly, it's primarily the crowd that were completely head over heels in love with the previous general manager that are making a lot of the noise. Go figure.
Honestly, I just don't know what people wanted them to do. Was there another free agent class that I wasn't aware of? Time and time again, history has proven that general managers tend to make egregious mistakes on the first day of free agency. I'm happy they stayed out of it.
Yes, at first glance, three years for Ryan Reaves is a bit steep. Despite that, I can live with it because of the intangibles the 36-year-old strongman can bring to the table. In this instance, it's not all about hockey. And I get it.
As for John Klingberg, the one year, $4.15 million deal is as low-risk high-reward as it gets. Any way you slice it, this team was in dire need of another puck moving defender, and they got their hands on one. Again, I can live with the price tag, too. Go look at what Radko Gudas and Justin Holl got if you're in need of a reference point.
Make no mistake about it, there's no question what the priority is right now: Get Auston Matthews and William Nylander extended as soon as possible. Until they figure that out, unfortunately, there's not much they can do elsewhere to address the roster accordingly. On top of that, it's important to stress that there's no proven winning formula here. While it's easy to complain about not matching the Pittsburgh offer for Noel Acciari or letting Ryan O'Reilly slip away to Nashville, that's business sometimes. You win some, you lose some. There's no point in dwelling on it.
Furthermore, at the end of the day, the reality is a simple one: Depth is important but it's the Core Four that drives everything. If the Toronto Maple Leafs are going to win the Stanley Cup, it will be because of them. Full stop.