Mikyla Grant-Mentis, Shiann Darkangelo, and 6 more Toronto Six players selected to PHF All-Star Showcase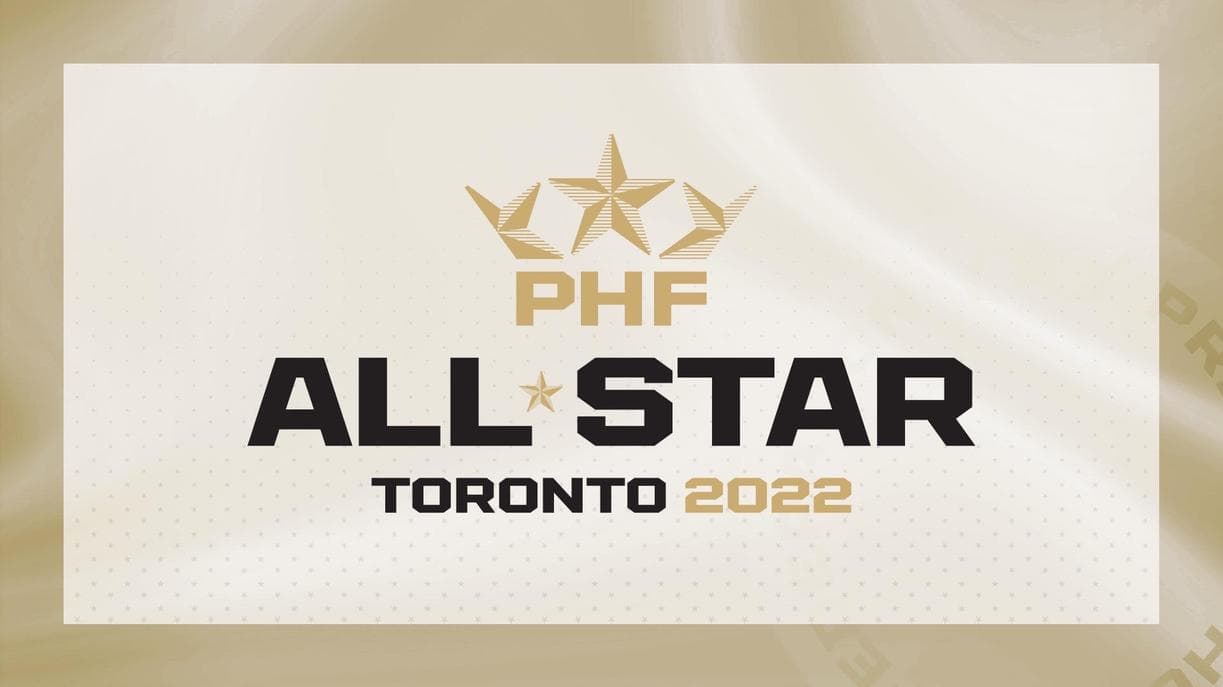 With our local Toronto Six sitting atop the Premier Hockey Federation standings for this season so far, it's no surprise that they're dominating the All-Star Showcase selections as well. With 8 players selected to the preliminary roster (awaiting 4 additional fan selections, details on that are below), they were beat out only by the star-studded Boston Pride by 1 player.
The showcase will be in Toronto on Saturday January 29th, at York Canlan Sports the home of the Toronto Six. The teams will be coached by the three honorary coaches, Meghan Chayka the co-founder of
Stathletes
, Melody Davidson who coached Team Canada from 2006 to 2012, and Sami Jo Small, who played as goalie for Team Canada from 1998 to 2006.
FORWARDS
Toronto's captain Shiann Darkangelo will be a captain for her all star team as well, as voted by the players of the PHF. She shares that honour with Boston's Jillian Dempsey, and Minnesota's Allie Thunstrom. Darkangelo is second on the team with 8 points in 9 games, and is 8th in the league with 0.89 points per game.
Grant-Mentis is making another strong case for Most Valuable Player, as she sits atop both her team and the league with 15 points in 9 games. It's no surprise to see her on this roster.
In addition to these two, the two Woods', Emma on forward and Taylor on defense, will be part of the showcase. Emma Woods has the flashiness to earn herself highlight reel goals, such as this one earlier this year:
The Six's biggest offseason addition, Michela Cava, also sees herself named to this All-Star Showcase. She started the season on fire, showing great chemistry with Grant-Mentis, but has since cooled off a bit. It's nice to also see her on the team.
DEFENSE

We already mentioned Taylor Woods above, but Taylor Woods she's my personal favourite on the Six so I'm really happy to see her on the selection roster. She's a steady two-way defender, almost a rover in the way that she presses up on offense.
Also on the defensive side of this showcase are the Six's top defense pair of Lindsay Eastwood, who is tied for the league lead in points by defenders, and Taylor Davison, is an obvious set of inclusions in this showcase. They join big names on D like Amanda Boulier, Kaleigh Fratkin, and Marie-Jo Pelletier.
GOALIES
Lastly, the Six will have their star goalie Elaine Chuli as one of the four goalies on in this showcase, joining Katie Burt, Abbie Ives, and an additional fan-voted goalie. Abbie Ives leads the league in games played, as the only goalie with 10 games under her belt. Burt and Chuli sit 1st and 2nd in save percentage this year. Behind them and both with great chances at the 4th spot are Brooke Wolejko of the Metropolitan Riveters and Amanda Leveille of the Minnesota Whitecaps.
VOTING
Here's how the selection went down, which is a really neat process:
The team vote for All-Star selections was facilitated in two phases by the PHF office. All six clubs were asked to nominate nine players from their organization for All-Star consideration including one goaltender and eight skaters with no less than three defenders among them. The nominees formed a final ballot of 54 players. All six teams then submitted votes by ranking their top three goaltenders, top 12 defenders, and top 15 forwards based on the list of finalists and were not permitted to choose their own nominees. The 30 All-Stars are those who received the most votes in the selection process. The rankings were used to break ties for the final spots at any position if necessary.
EVENT FORMAT
From the PHF's announcement of the showcase, here's how this showcase will work:
For the first time in PHF history the All-Star event will take place in Canada and feature a new format where athletes will compete among three teams in a round-robin series. Each of the three single-period games will include 10 minutes of 5-on-5 action followed by five minutes of 3-on-3 play and a shootout. All goals will count towards final game scores and the team with the best overall record (2-0), or best goal differential should all three teams be tied (1-1), will be crowned PHF All-Star champions.
HOW TO WATCH
Again from the PHF's announcement: "The 2022 PHF All-Star Showcase will stream live in the United States exclusively on ESPN+, in Canada to TSN and TSN Direct subscribers, and through the ESPN International distribution network. "
Ticket information for the event hasn't been announced yet, and with the current COVID restrictions it's probable that fans won't be allowed to watch in-person.
I hope that you all will join me in watching this fun event!