Mitch Marner ruins #NationVacation + Leafs/Sabres Preview: Leafs Morning Take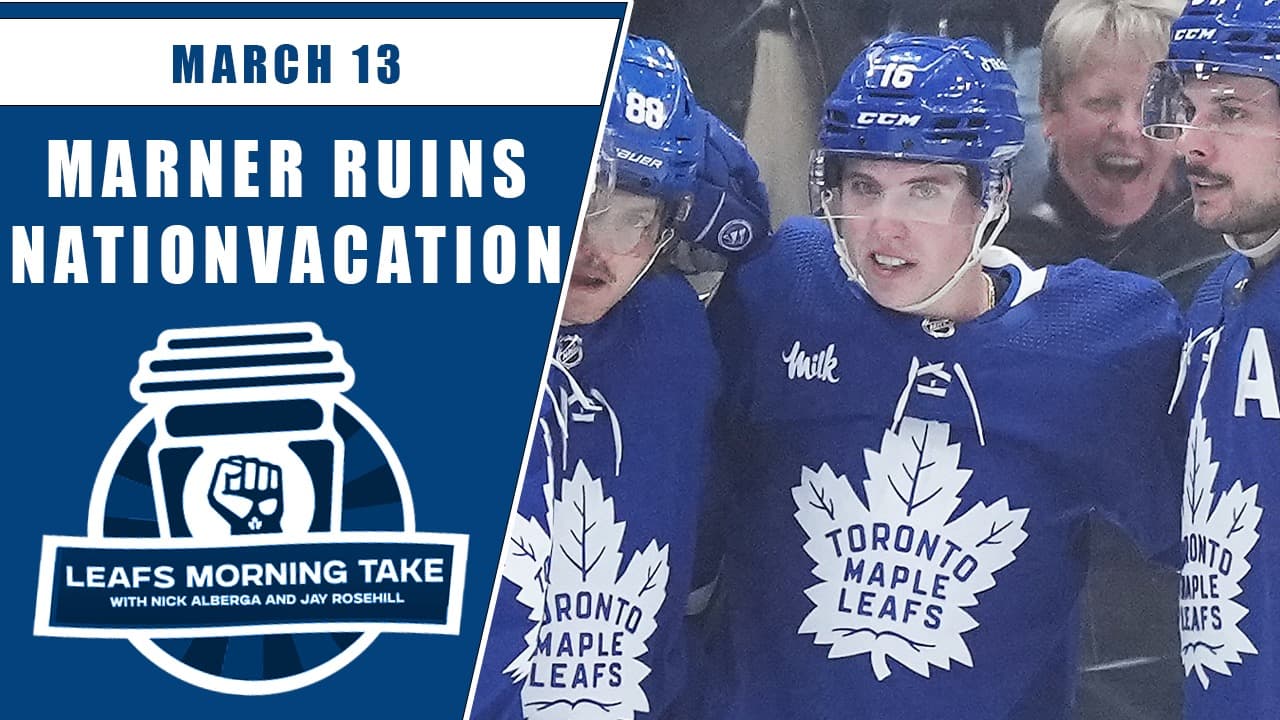 Mitch Marner.
That's the Tweet.
Oh wait, this isn't Twitter.
What a win, what a weekend for the Maple Leafs.
The 25-year-old notched a goal and three helpers to lead Toronto to a come-from-behind 7-4 victory against the Edmonton Oilers. Coming off a game like that, you can bet there was no shortage of talking points on the
Monday edition of Leafs Morning Take
.
Powered by our friends over
PointsBet Canada
, we kicked off the show by talking about Marner's brilliance. The dude's been impeccable this season, and for my money, he deserves more recognition when it comes to who will be joining Connor McDavid as a Hart Trophy finalist this season. There's no telling where this team is without Mitch Marner this season —that's for sure.
Additionally, after diving into our seemingly weekly conversation about Toronto's crease, we previewed the Leafs/Sabres game tonight. Very rarely does it happen, but the Leafs have a chance to sweep away their three-game season series with Buffalo. On top of that, they can really bury Buffalo's chances of making the playoffs with a regulation victory.
Join us on Tuesday at 11 AM ET for a full recap of Leafs/Sabres, plus Jackie Redmond of the NHL Network will drop by.