Morgan Rielly is already living up to his new contract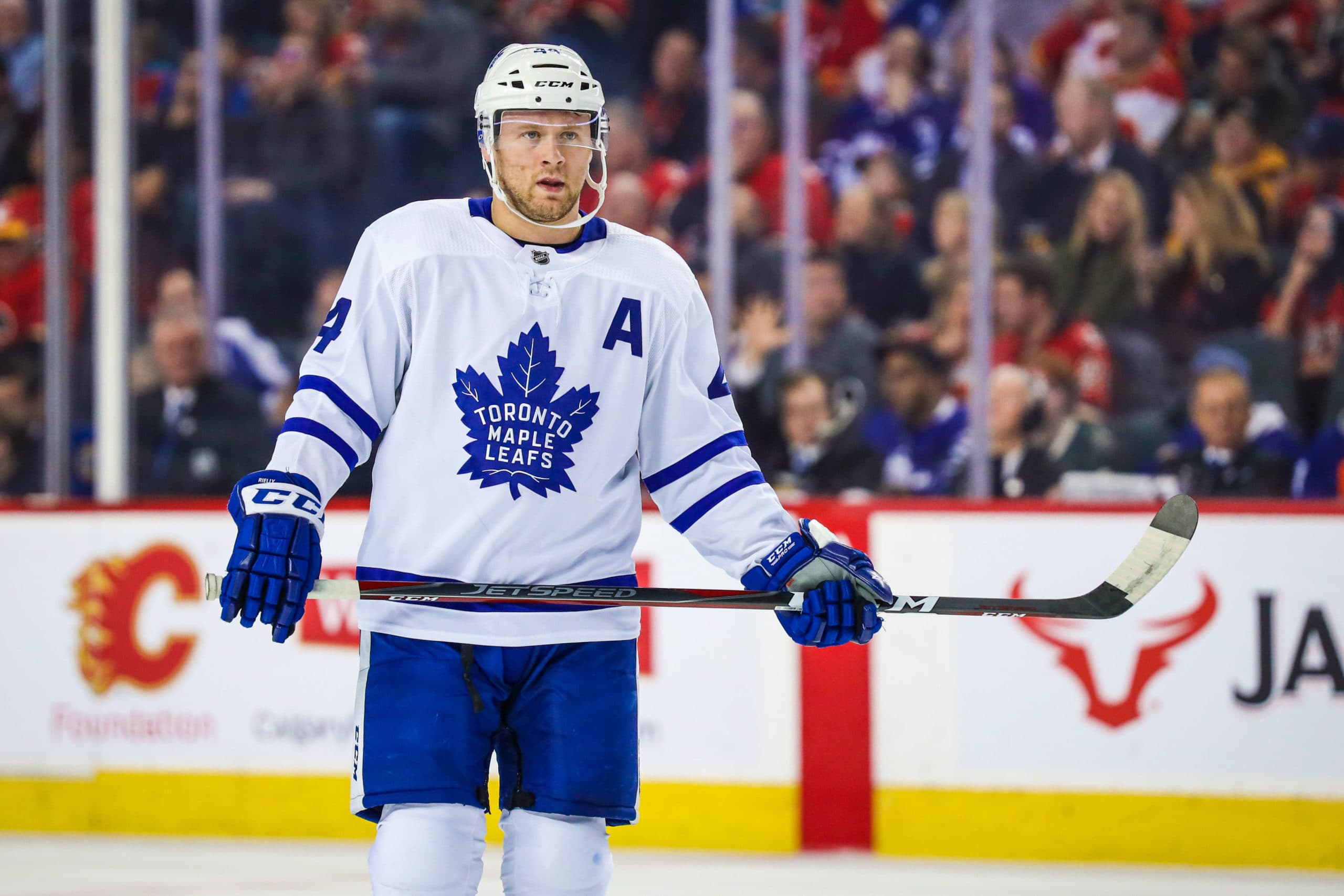 Photo credit:Sergei Belski-USA TODAY Sports
There is a lot that can be said when it comes to accessing the secret to the Leafs't recent successful stretch of hockey dating back to the start of November. One aspect that often gets overlooked is the strong play of @Morgan Rielly, who has quietly been having a season that appears destined to surpass all of his personal bests and then some.
Since the 2015-16 campaign, Rielly has arguably been the Leafs' most valuable and dependable member of the team's defensive core. It's why he has always been tasked at big minutes and relied upon for both aspects of the special teams. And after two seasons where he was limited in games due to both injuries and a global pandemic, Rielly is playing at offensive prowess that hasn't been seen since the 2018-19 campaign.
At the time of writing, Rielly has played in 28 games and has produced three goals, 20 assists (nine of them being primary assists), and 23 points. That equates to a PPG average of 0.82, which is the second-best of his career behind only the aforementioned 18-19 season (0.88), where he just missed out on a Norris Trophy nod. If Rielly's scoring rate were to be maintained over the rest of the season, he will finish with roughly 67 points.
This strong play is further highlighted by his underlying metrics, which are at or near the top in terms of personal bests.
| | | | | | | | | | |
| --- | --- | --- | --- | --- | --- | --- | --- | --- | --- |
| PLAYER | CF% | FF% | SF% | GF% | XGF% | SCF% | HDCF% | HDGF% | PDO |
| RIELLY | 52.84 | 51.12 | 52.63 | 66.67 | 53.38 | 54.32 | 49.48 | 59.26 | 1.040 |
All stats are at 5v5.
To put things into perspective how impressive Rielly's start to the season has been, he currently sits tied for eighth in scoring for NHL defenceman and is only five points back of first place @Victor Hedman and @Adam Fox. He has also recorded five multi-point games in the time since signing his extension after having none through his first eight contests.
The aforementioned scoring stretch includes a career-high four-point night that he had on Tuesday against the Blue Jackets. While his chances of snagging the Norris Trophy this season aren't high and multi-point games don't happen often (especially for a defenceman), Rielly has nonetheless catapulted himself into the conversation and will remain a threat for the top-scoring blueliner all year long.
Here's the thing: I have no reason to believe that all of these numbers won't increase as the season progresses.
But make no mistake about it: the Leafs are a better team with Rielly in the lineup and their immediate future would be looking murky in regards to how they would adjust it had he walked into free agency.
It was important for both Rielly and the team to agree to a deal because it established some stability on both ends of the spectrum, and the results have shown it. By getting him locked up for eight years at $7.5 million AAV, the Leafs can rest easy knowing an integral part of their roster will remain in Toronto for the foreseeable future. And from Rielly's perspective, it gives a sense of comfort knowing he gets to stay and raise a family while also cementing his commitment to the club.
Judging by the season he is having so far, getting the extension done early proved to be beneficial for both parties and it already seems to be worth it, even though it is still months away from officially kicking in.
Morgan Rielly is having a career year and it's time we celebrate it.
All salary information unless otherwise noted is from PuckPedia.com.