Murray returns in time to face familiar foe, Toronto visits Pittsburgh: Leafs Tailgate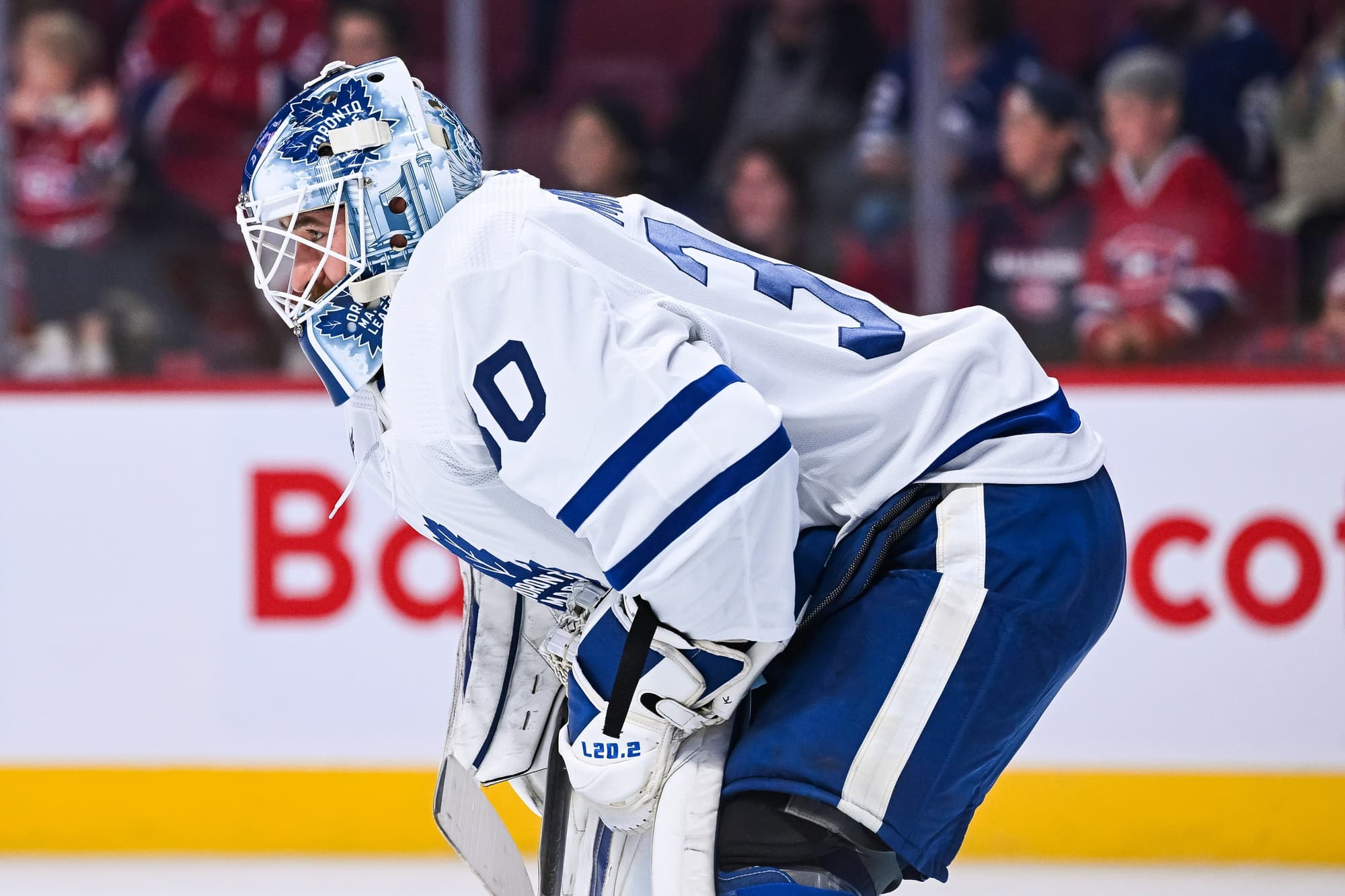 Photo credit:David Kirouac-USA TODAY Sports
For the second time in five days, the Leafs (8-5-3) and Penguins (6-6-3) will collide tonight, but this time the venue will be PPG Paints Arena in Pittsburgh.
Back on Friday night in Toronto, the Pens drew first blood, 4-2, in the best-of-3 scattered over 15 days here in November. Evgeni Malkin notched a goal and an assist while Casey DeSmith made 28 stops.
Each team has played once since then; both on Saturday night. Toronto edged Vancouver 3-2 while Pittsburgh fell 5-4 in overtime to the Montreal Canadiens.
After a 4-4-2 October, the Leafs have won four of six to start November. Meantime, Pittsburgh is riding a three-game point streak (2-0-1) after putting an end to a nasty seven-game winless skid last Wednesday in Washington.
Time: 7 PM EDT (TSN 4)
Starting Goalies:
TOR Matt Murray – CONFIRMED (0-1-0, 4.05, 0.826)
@
PIT Casey DeSmith – CONFIRMED (2-3-1, 2.67, 0.916)
Projected Lineups:
Three Storylines:
WELCOME BACK, MATT MURRAY!
Manifesting some positive and healthy vibes for Murray, who's slated to return tonight after missing 14 games with a groin injury. Honestly, I can't believe it's been a month since the season opener when the 28-year-old made 19 saves in a 4-3 loss in Montreal. He got hurt two days later during the morning skate prior to Toronto's game against Ottawa. I won't lie, I have no idea what to expect tonight. When it comes to Murray, I've learned to temper my expectations because the dude just can't stay healthy. Let's take it one game at a time, that's all we can do.
MATTHEWS/MARNER SPLIT
If Pete Davidson could land Emily Ratajkowski after being gassed by Kim Kardashian, something tells me Auston Matthews and Mitch Marner will be just fine if they have to spend some extended time apart. Translation: It's not like they're downgrading. As seen above, here's what the top-six looked like at practice yesterday:
Bunting-Matthews-Nylander
Kerfoot-Tavares-Marner
To be honest, Sheldon Keefe's been jumbling up the lines so frequently lately that I don't put much stock in potential staying power. I could easily see Marner and Matthews getting back together quickly, it's hard to overlook what they've done in the past. We'll see.
CLEAN IT UP
Truth be told, the Leafs probably deserved a better fate on Friday. But again, they were plagued by costly turnovers and defensive breakdowns, a familiar theme throughout the early season. Luckily, a lot of this stuff can be cleaned up. Furthermore, with T.J. Brodie out at least two weeks, the Leafs will have to be even more dialled in defensively. Simply put, everyone needs to step up.
Betting:
(As of Noon EDT)
Prop Play:
William Nylander Over 0.5 Assists (+120)