Murray vs. Fleury, Toronto visits Minnesota for a Black Friday matinee: Leafs Tailgate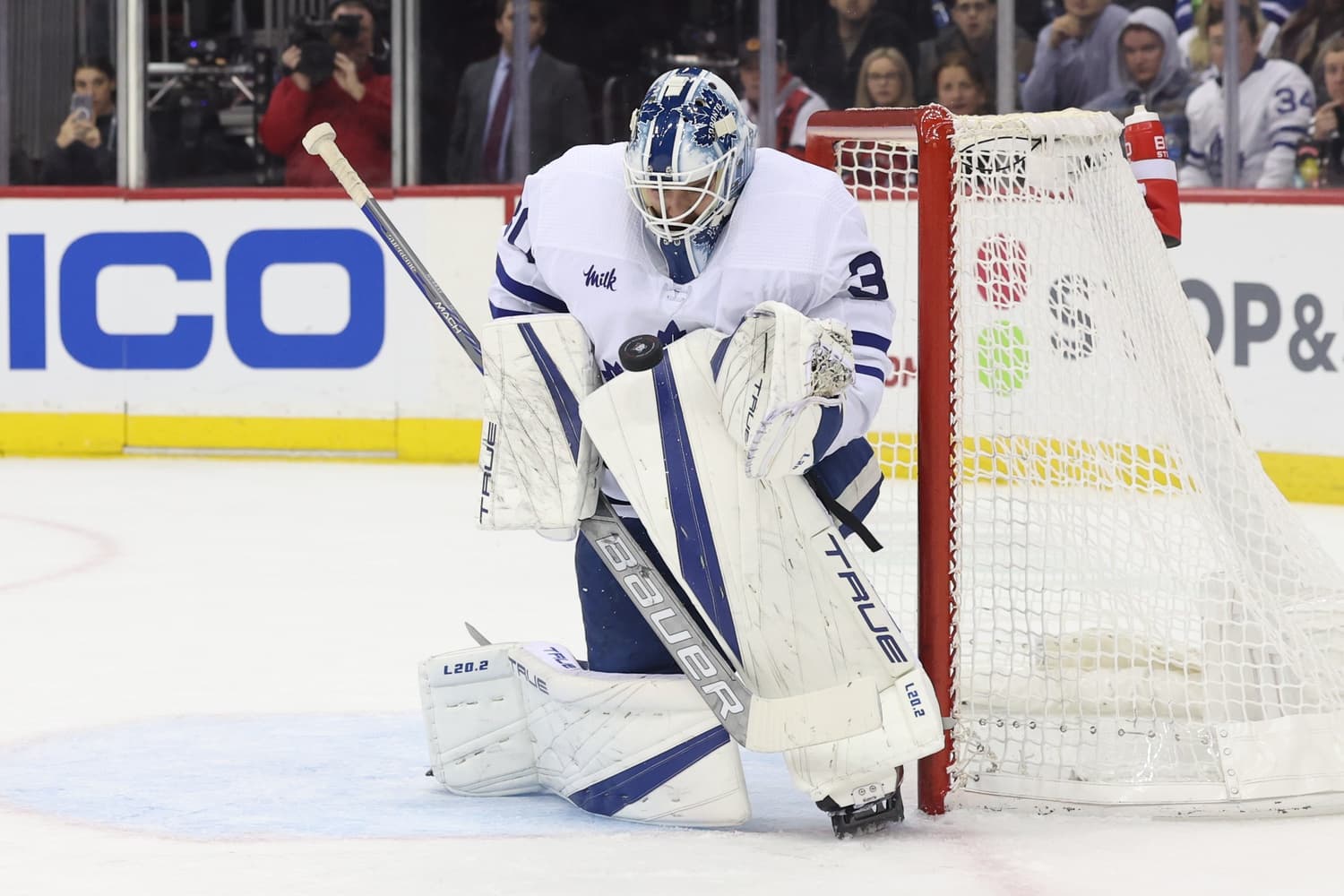 Photo credit:Ed Mulholland-USA TODAY Sports
Rest in peace, King.
With heavy hearts, the Leafs (11-5-5) will visit the Minnesota Wild (9-8-2) this afternoon at Xcel Energy Center in Saint Paul.
Undeniably, the emotion is still raw, the heartbreak is still real. On Thursday afternoon, the Leafs announced the passing of legend Börje Salming after a courageous battle with ALS. Just two weeks ago, the 71-year-old was in Toronto for his final visit as part of Hall of Fame Weekend. Prior to their November 12th game against the Vancouver Canucks, the Leafs honoured Salming with a phenomenal tribute. It was beautiful. He will be greatly missed.
There's no other way around, this one's going to be a tough one on an emotional level. Toronto, who's fresh off snapping the Devils 13 game win streak on Wednesday night, is currently riding a modest six game point streak (4-0-2). They're 7-1-3 in the month of November.
Meantime, the Wild have won back-to-back games after dropping three in a row. And what timing, they'll get Marc-Andre Fleury back this afternoon. The 37-year-old missed three games with an upper-body injury.
Toronto went 1-0-1 against Minnesota in 2021-22.
Time: 2 PM ET (TSN)
Starting Goalies:
TOR Matt Murray – CONFIRMED (3-1-1, 2.41, 0.926)
@
MIN Marc-Andre Fleury – CONFIRMED (6-4-1, 2.80, 0.906)
Projected Lineups:
Three Storylines:
DROPPING LIKE FLIES
Another game, another D down. On Thursday, the Leafs placed Jordie Benn on IR with an upper-body injury. They're calling it week-to-week. I can't believe I'm even saying this but brace yourselves for a potential top pairing this afternoon of Mark Giordano and Justin Holl. It's also fascinating to note that Sheldon Keefe said they wouldn't be rushing the recently acquired Conor Timmins into the lineup, so don't expect him today. Interesting. Truthfully, that's probably not the word I'd use, but I digress. Welcome back, Victor Mete, I guess.
Eventually, you have to think the injuries are going to catch up to Toronto, right?
WEATHER THE STORM
The Wild are coming off an impressive 6-1 beatdown of the Winnipeg Jets on home ice on Wednesday night. Suffice it is to say, they're feeling good, and on top of that, as mentioned, they're getting their No. 1 goalie back in the mix. Let's call a spade a spade, every team knows Toronto's depleted on the back end, so obviously they're going to try and take advantage of that. The Leafs need to be ready; they need to start on time.
GOALTENDING MATCHUP
Way back when, Matt Murray and Marc-Andre Fleury were partners in Pittsburgh and won back-to-back Stanley Cups together. Years later, the veteran's still a top-flight goalie and the guy who replaced him in the Pens crease is still trying to find his way. That said, Murray's been fantastic since coming off injured reserve (3-0-1, 2.00, 0.942). Additionally, I think it's important for the Leafs to test Fleury early, he hasn't played in 10 days. Can't wait to see how it all unfolds!
BETTING:
(As of 10:30 AM EDT)
Prop Play:
Over 6