Name your price for Zach Hyman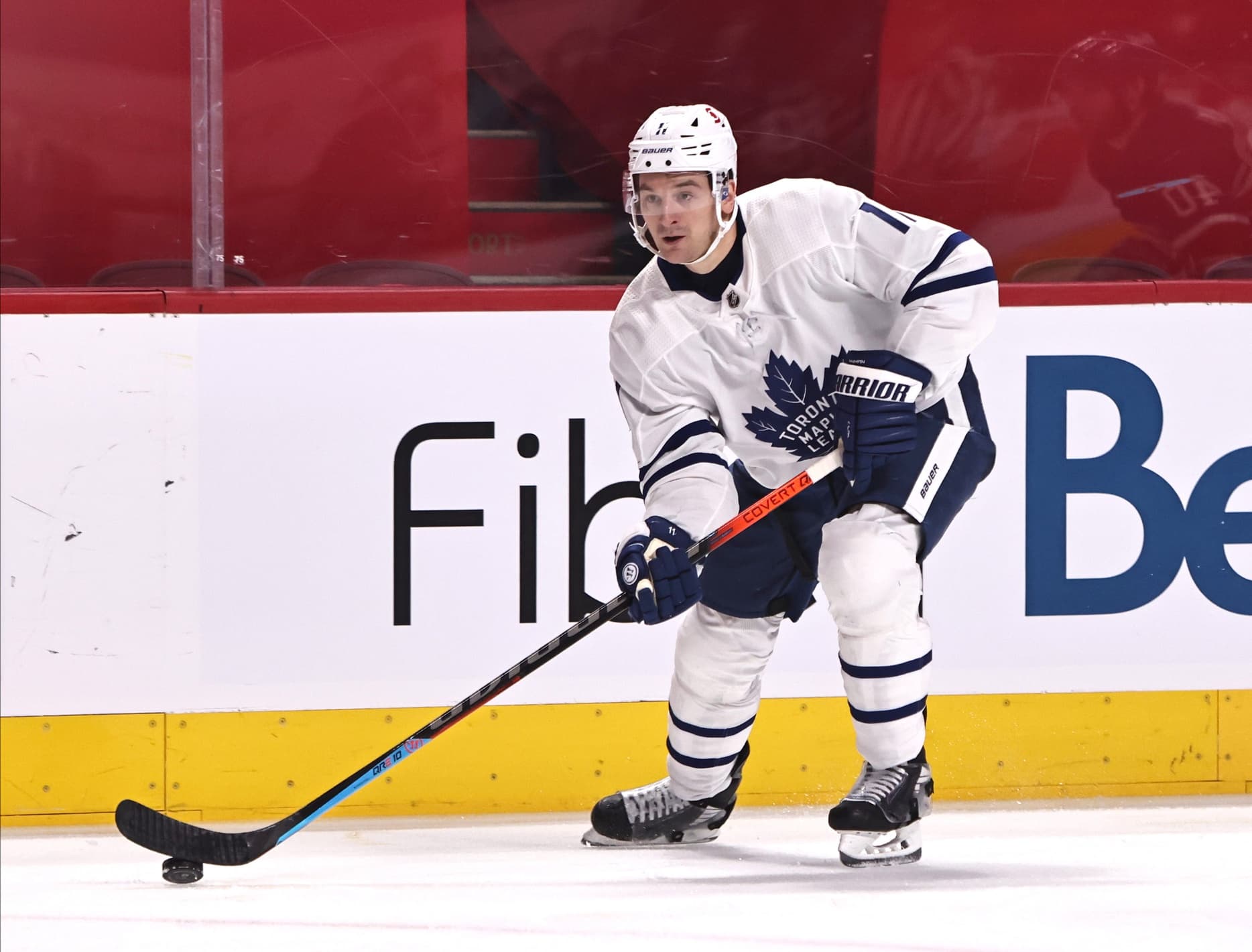 Photo credit:© Jean-Yves Ahern-USA TODAY Sports
It seems that @Zach Hyman is as good as gone. That's a bitter pill to swallow as he's been a very unique player for the Leafs and the absence of his physical, but smart style of play in the top six will definitely be missed. Still, with there being a very good likelihood of Hyman receiving a contract north of $6M, there is a very good chance that none of us will like $6M/yr Zach Hyman as much as we love $2.25M/yr Zach Hyman, and giving term to a 29 year old with an injury history that raises an eyebrow, probably doesn't sit right especially when the Leafs are already limited as far as cap resources go.
Still, around these parts we can all see the value Hyman brings, so here are our last best offers to keep Hyman.
Mark Norman:
The absolute highest I would go for Hyman is 8 years X $4.5M. Basically the Killorn contract + 1 year to bring the AAV down. I'm not sure other suitors will go past 5 years for Hyman so perhaps the long-term security would be persuasive.
Ryan Hobart:
Term is certainly something to consider, as he will certainly be in the declining portion of his productive NHL career. But for the Maple Leafs, the cap impact today is more important than down the line, because the roster is constructed to be a contender right now. I'm sure the Leafs know that they can't hamper themselves with a big contract to Hyman and let their forward depth suffer. My maximum number for cap hit (AAV) is $4M. Any more than that and I don't think they can be as competitive with a good bottom six. The maximum term I'd be happy with is 4 years, but I'd prefer 2 or 3. Of course, Hyman wouldn't likely accept an offer like this, so unfortunately, I think it's Bye Bye Zachie.
Dylan Murphy:
I have 2 wildly different takes on the potential Hyman contract, both of them center around the idea that he's a hometown kid and reportedly refused to 

sign

 an ELC with the Florida Panthers because he only wanted to play for the Leafs. Hyman's market value, according to media pundits, is $6 million x 6 years. What all of these guys seem to forget is we're still in a pandemic and NHL team revenues are way way down. What owner is going to 

sign

 off on a $36 million contract for a 40-point player? That's obviously not telling the whole story, as we all know Hyman contributes far more than the scoresheet indicates, but history has shown that NHL team owners are pretty dumb in that way. So with those factors at the forefront of your mind, my walk-away offer from Hyman is $3.5 million x 5 years, for a total of $17.5 million (not including whatever else he'd earn from endorsements and book sales (did you forget Hyman is a children's book author?). The 3.5 AAV is a marginal improvement over his current 2.25, but still definitely puts him in the Spezza camp of "hometown kid taking a discount to stay with the team." Let's take it one step further though- the Hyman family is independently wealthy, it's not like Zach needs a $5 million contract or else he can't provide for his family. Obviously, I'm sure he'd prefer taking care of his family with his own hard-earned money rather than rest on the family laurels, but let's galaxy-brain the contract a little with all of this information. A max-term (so 8 years) at 1.85-2 million. He gets long-term security and a handshake deal that if he becomes no longer productive at the NHL level in 4 years or so, rather than try and get rid of his contract, they assign him to the minors so he can close out his career as captain of the Toronto Marlies, mentoring the next generation of Toronto Maple Leafs.
Scott Maxwell:
As far as term goes, anything beyond four years makes me uncomfortable. He's 29, just came off a knee injury (and didn't exactly look spectacular in his return either), and we've really only seen him play like a top six forward for the last two seasons (which lines up with his prime age-wise). Rarely do long term contracts work out with any player when you sign them at 29 or older, and Zach Hyman has all the prerequisites for this to particularly be a bad deal, even at only three or four years.

As for money, if it's a four year deal, I'd probably at most give him $4 million, and maybe increase that by $500,000 for every year you shave off. A common trend with a lot of contending team's downfalls is when they start to pay a ton of money to those "secondary" core pieces even when the core is underpaid, and the Leafs cap situation puts them in a situation where that isn't even a possibility.

I loved Hyman's play over these last few years, but unless he takes a massive discount, that deal probably isn't going to be a good look in the long term, and maybe even in the short term too. They should probably be looking for the next Zach Hyman, not overpaying for the current one.
Nick Barden:
While we all know the specifics of Hyman and how he plays — the highest I'd go is $4.5 million over four to five years.After his knee injury this season, it looked like he lost a bit of his step. Hyman was always a faster player and it wasn't the same player after he went knee-on-knee with Alexander Edler.

Hyman is an all-grit guy who isn't afraid to do whatever it takes to win hockey games. Since he is that type of player, he will get banged up a lot more meaning his career could end sooner rather than later.I think four or five years is good, and if they did end up going five years, I would like the AAV to be lower than $4.5 million.
Jon Steitzer:
Here's the deal I'd put out there, $5.5M for 1 year. I don't think he'd take it, but it allows Hyman to make around what he's worth and allows the Leafs to assess whether he'll still be worth it the following year. Losing Hyman would suck, but committing to a player that plays a hard style of hockey at the age of 29 is a risk I wouldn't want to take. I also think the Leafs are better off spending $6M on three guys who could potentially play like lesser versions of Hyman across their top three lines, rather than locking in to one Zach Hyman for the top unit.
Let us know what you think. What's your cap hit and term limit for Hyman?