Nazem Kadri signs with the Flames and how that affects the Leafs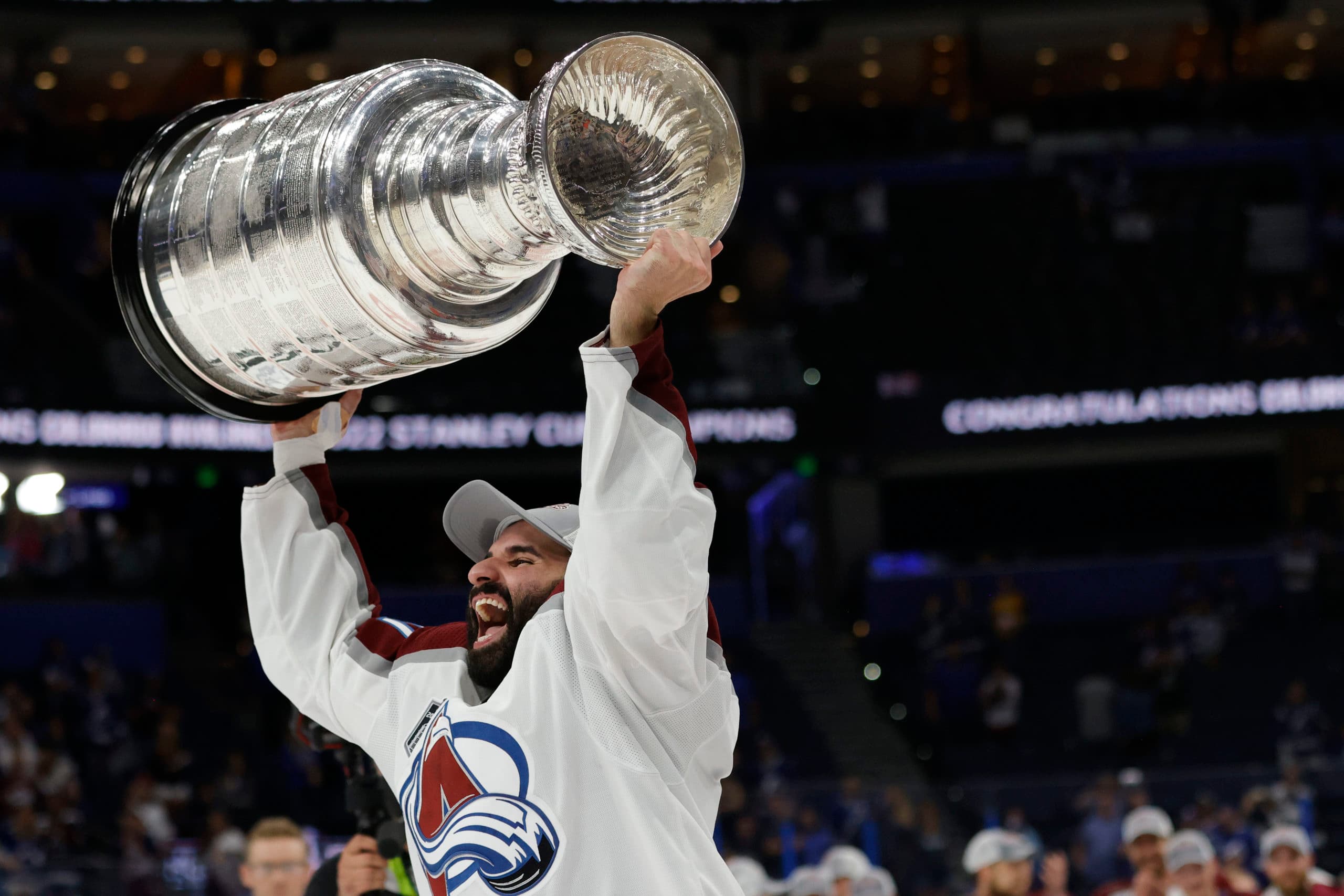 Photo credit:Geoff Burke-USA TODAY Sports
I don't get overly attached to many players. Nazem Kadri is one of them. Considering how much Toronto fans value physical edgy play, combined with skill, it seems like Kadri should have been the perfect fit for Toronto. Unfortunately, it didn't turn out that way and whether it was the playoff suspensions or the Leafs front office didn't feel his talents were being fully utilized in a third line center role, Kadri moved on. He won a cup. The Leafs didn't. And today he got paid by the Flames.
There are perhaps three interesting angles to this signing from a Leafs perspective. The first being that when Toronto initially tried to trade Kadri the destination was Calgary, but Nazem's no trade clause ended that idea. That would have given Toronto a jump start on the TJ Brodie era in Toronto, but also would have meant there was a Mark Jankowski era in Toronto. The deal was said to be nixed because Kadri didn't want to leave Toronto, but since Colorado wasn't on his no trade list, that ended up happening. It worked out okay for Nazem (his day with the cup is August 27th, by the way), and for Toronto it led to an unfortunate season of Tyson Barrie and some adequate hockey from Alex Kerfoot that never really measured up to what Kadri could do.
There seems to be some resentment towards Kadri today for turning down that deal, but he used his negotiated contract clause how he saw fit and any issues anyone takes with the trade should rest solely with the Leafs front office.
The Kadri deal also led to a bit of a change in the Atlantic Division. Sean Monahan and his $6.375M contract have been sent to Montreal to make room for Kadri. It's likely that Montreal through LTIR will be able to get their cap situation under control and get Monahan into their lineup and after a steady decline and a couple of hip surgeries it will be interesting to see what Monahan can do for the Habs. At this point, we'll assume not a heck of a lot.
The last piece that will somewhat affect the Leafs, as well as the rest of the league, is that Kadri was the last significant player to be signed in unrestricted free agency. With Kadri gone teams will be left scrambling for the scraps like Kessel, Stastny, Victor Rask, and Sonny Milano. Teams waiting to see what was happening with Kadri can now move onto their Plan B's, and to some extent a player like Alex Kerfoot is going to be part of that Plan B process in the league. Trading Kerfoot for an asset might be a little easier today than it was yesterday.
Kadri playing in the Western Conference also has the benefit of meaning the Leafs won't have to face him as regularly and a seven year commitment to only seeing him twice a year is a bit of a win. That makes it a lot easier to wish him well in his new home.
More from The Leafs Nation: