New Maple Leafs adjusting to the Toronto market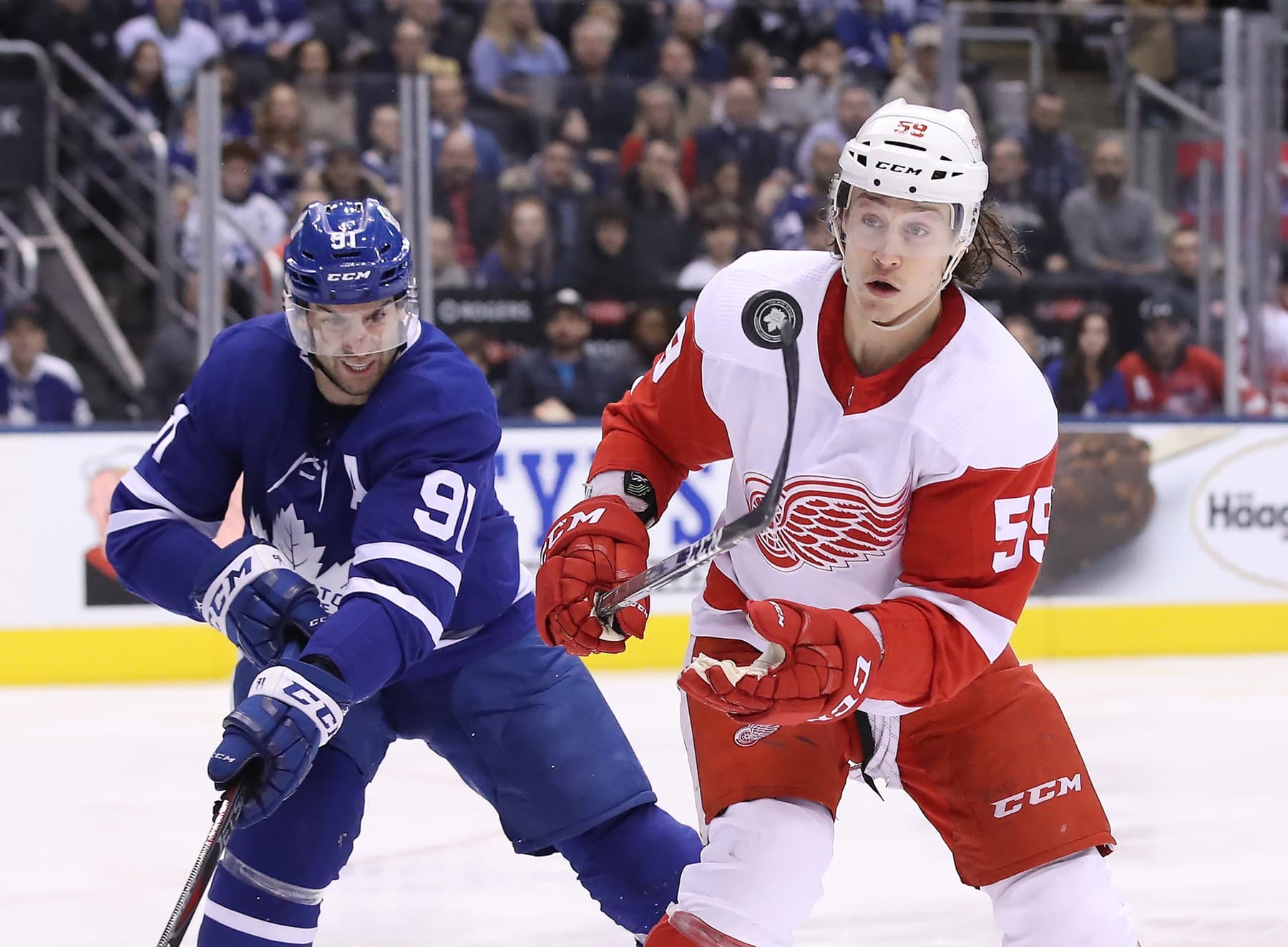 Photo credit:© Tom Szczerbowski-USA TODAY Sports
I never know how much the Toronto hockey market is an issue for players. I think like most things it varies from player to player. Guys like William Nylander thrive here as criticism and trade rumours are like water off a duck's back for him. Phil Kessel seemed to have a similar attitude towards the media, and unsurprisingly, both of these players are painted as not giving a shit. In contrast, you have a player like Ryan O'Reilly who has a reputation for caring but the Toronto market was just too much for him. It's a little much to say that Toronto market hinders winning, but it also does have a deserved reputation for being harsh and (rightfully) impatient. In the spirit of that, here are a couple of moments from the Leafs charity golf tournament media availability that speak to how the new guys are adapting.
I think Tyler Bertuzzi has a pretty good read on the Toronto market. Right now, he's an exciting new option that represents an upgrade to the Leafs' top six that potentially makes the team tougher to play against. Lots of excitement about him. In contrast, his anti-vaccination stance is going to make it hard to win some people over as well. "We'll see" is a good start just based off of that; how he looks on ice and how he fits into the Leafs line up will decide how his fate more than anything. There are plenty of other Leafs who don't have their questionable actions spoken about much because of the value they show on the ice.
Max Domi is someone well aware of what it is like to receive the star treatment in Toronto and what it means to have a legacy here. That being said it was comforting to see him avoid the opportunity to give a straight up "nobody rocks harder than [name of your city here]" type response to question about how he enjoyed and was excited to play in Montreal:
Maybe it is the amount of movement that Domi has had in his career so far that lends itself to knowing that he better not burn bridges with any team because it could potentially be his next one, but at the same time, there is no questioning that his excitement to play in Toronto is genuine. Domi grew up admiring Sundin as much if not more than the rest of us of a certain age and his Dad's folk hero status in the city is one that he is not going to want to tarnish.
As for Ryan Reaves,
Alex Hobson had a breakdown of Reaves' comments yesterday
, but if I'm to add my two cents to it, I'm going to say that there is a lot here that meets the criteria of solid fan service. Toronto really does want big personalities in the bottom six and Ryan Reaves being a loud voice outside of the Leafs core could be a promising change in the locker room. There is also something to be said for toughness, maybe not at the price and term the Leafs paid, but if having someone like Reaves around makes everyone feel a little more comfortable in standing up for each other that could potentially benefit the Leafs as well. I'm not sure we can cling too much to the Leafs are soft moniker, at least on paper as Toronto even finished up the Dubas era a lot gritter than it started out as, but we'll see what this next iteration can do now that they are finally stepping on the ice together.