News from the Rink: Auston Matthews held out of practice and the Maple Leafs running with Campbell in net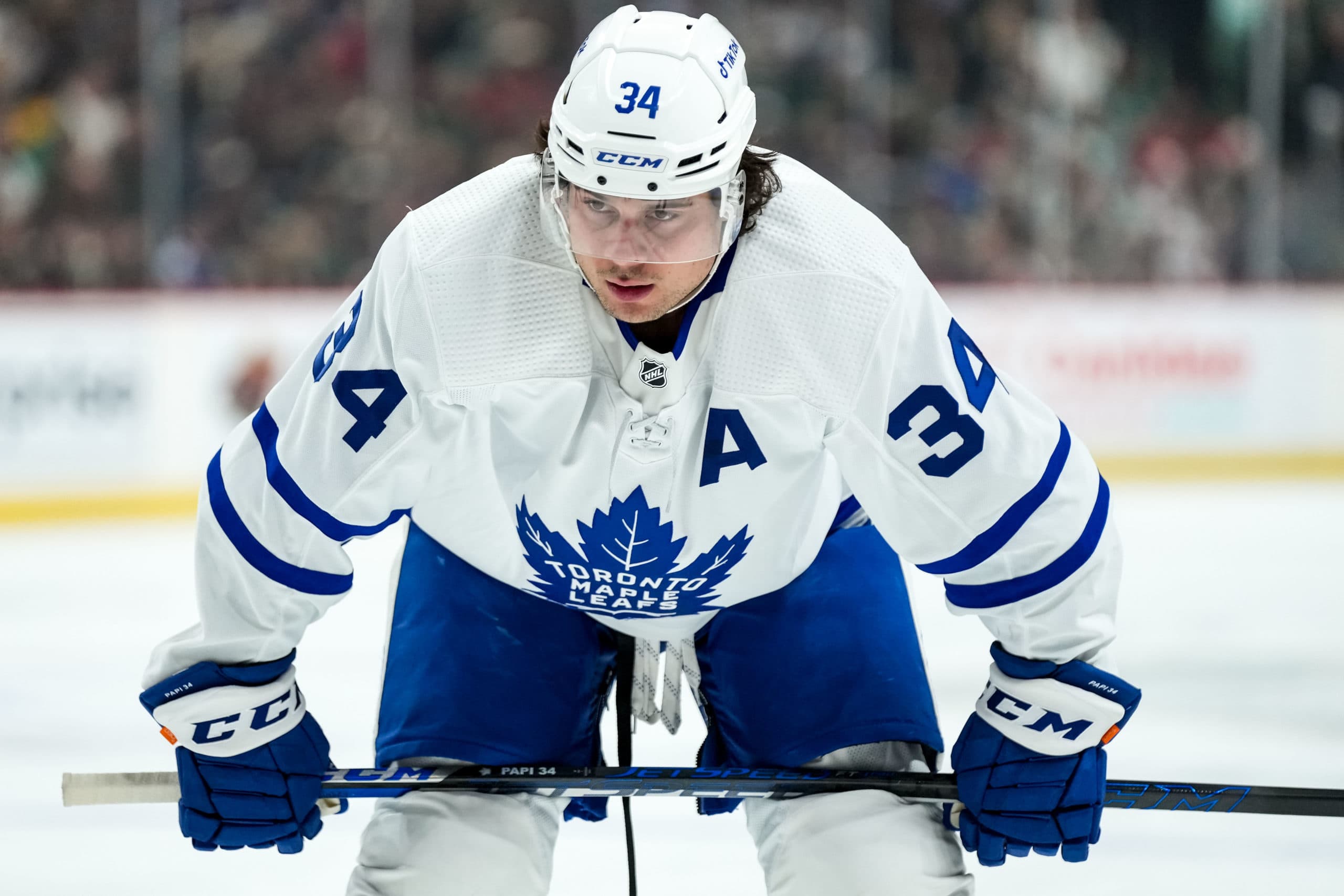 Photo credit:Brace Hemmelgarn-USA TODAY Sports
Never a dull moment lately. Just as the Leafs neared having a full roster to work with with, the biggest hit imaginable strikes, and Auston Matthews will be out, likely for the next five days…
There's a very strong chance that the PCR tests will validate when the rapid tests showed, and we'll be looking at Matthews out until January 8th. If he's symptom free and the PCR test results arrive soon enough, that could put him in the game against the Avs on Saturday night. If not, his return will be Tuesday against Vegas. Hoping this stays on the precautionary or asymptomatic side of things for both Chynoweth and Matthews.
With Matthews out, the Leafs ran some new lines at practice…
Pretty much what you'd expect to see here, as Tavares moving up is the norm, and the Leafs have done well with Kerfoot as Nylander's center in the past as well. Ilya Mikheyev gets a top six opportunity in the meantime, and after last game there is no doubt that he's earned it. It will be kinda fun to see what that line could do together.
Nick Ritchie also comes back in after his one game in the press box and is in his familiar spot with Spezza and Simmonds. Hopefully that will continue to yield results.
With Liljegren and Muzzin back in practice there will be some interesting choices to make about pairings, especially since the defense had a very strong outing against Ottawa on Saturday night. It might be interesting to see if Sandin and Holl stay together and the Leafs continue with the Muzzin-Liljegren experiment as well. Either way, I wouldn't be surprised if Travis Dermott is the odd man out despite the fact that it was Liljegren who was skating with Biega today. I'm very prepared to be wrong on that, and it was the usual Muzzin-Holl pairing followed by Sandin-Dermott as the bottom pairing.
With the extended break, Campbell has had the chance to rest a bit, and now with the postponement of tonight's game, along with Thursday's game, it seems very reasonable to give him both Wednesday and Saturday starts. As good as that is for the Leafs, and for Campbell, it raises some questions about when Mrazek will get some work in, as three games in the season is not ideal.
It doesn't seem like Mrazek will be in the long term picture for the Leafs, despite his contract, but odds are he's not moving on until the Leafs have pen to paper on Campbell's next contract. In the meantime it's probably worth their while either get their future tandem goaltender some work, or give him the opportunity to better showcase his talents to potential suitors we'll refer to as the Edmonton Oilers.
Also there was that move. I'm sure we'll see plenty of shuffles regarding the taxi squad. This is certainly one of them and Kivihalme can play in the Marlies game this afternoon.
The Leafs are scheduled to play against the Oilers tomorrow night in Toronto.