News from the Rink: Dermott, Mikheyev to play tonight, Seney to make Leafs debut vs. Oilers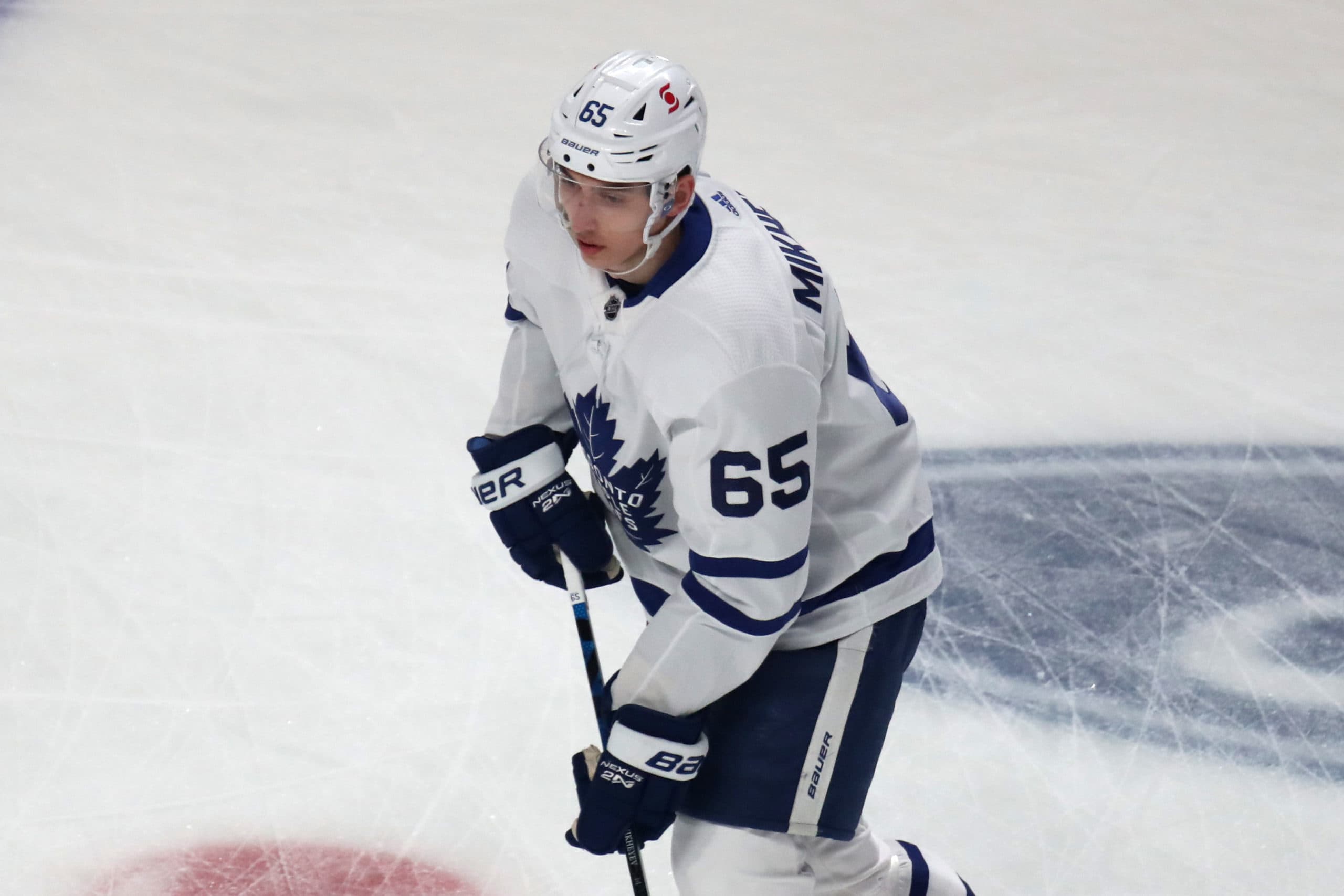 Photo credit:Jean-Yves Ahern-USA TODAY Sports
The Leafs are taking on the Edmonton Oilers tonight for the first time this season tonight.
After a 5-4 win at home vs. Chicago on Saturday night, the Leafs are battling the best duo in the NHL — @Connor McDavid and @Leon Draisaitl.
The two have put together a combined 90 points in their first 26 games of the season. That's the best duo in the league by a long shot.
However, the Oilers, as a team, haven't had much success as of late. They've lost five games in a row, only scoring three goals at five-on-five in that span. Their woes could continue tonight as they're missing a key player from their lineup in @Zach Hyman, who won't play his former team for the first time.
The 29-year-old injured his shoulder in a game vs. Carolina earlier this week.
Starting in net for the Oilers tonight will be @Mikko Koskinen. In 17 games this season, the 33-year-old has 12 wins and a save percentage of .907.
Leafs projected lineup vs. Edmonton
Toronto had an optional morning skate today, so no line rushes. Here's how the Leafs' lines look to shape up from yesterday's practice.
Sheldon Keefe said after yesterday's practice that they would know today if @Travis Dermott and @Ilya Mikheyev would play.
It appears they've gotten the go-ahead.
Keefe also highlighted that if Mikheyev is in, so is @Brett Seney. @Alex Steeves would be the scratch.
If Seney does play tonight, he will be making his Leafs debut. In 19 games with the Toronto Marlies this season, Seney has ten goals and six assists for 16 points. During most of the games in the AHL this season, he spent the majority of his time on the wing.
The Leafs starting goaltender tonight was confirmed yesterday to be @Jack Campbell.
Toronto and Edmonton always have this matchup circled on their calendars, especially McDavid and @Auston Matthews. McDavid, against his hometown team, has 25 points (8G, 17A) in 18 games, while Matthews has 11 points (8G, 3A) in 13 games vs. the Oilers.
"It's always fun, it's always a challenge," said Matthews after practice on Monday. "I think, for us, it's always exciting to get up for that. This team [Edmonton] has obviously been rolling this year and they got some pretty good players on the other side that you gotta be aware of every time you're out on the ice."
Another player who always looks forward to these games is Dermott. Back in junior, the 24-year-old was teammates with McDavid, so he understands the test that might come tonight.
"I think you'd be pretty stupid to take a night easy on these guys," Dermott said after Monday's practice. "Just by looking at their lineup and looking at what they're capable of doing, you gotta show up every night or else there'd be some nice TSN highlights on you the next morning. So you want to come out hard against these guys. We had some good battles last year against them that I feel like really gave our team some confidence against a good opponent."
Rasmus Sandin Injury Update
It sounds like @Rasmus Sandin is progressing after going knee-on-knee with @Neal Pionk on December 5th.
Sandin is expected to miss two to three weeks.
Puck Drop
This is the first of two meetings between the Leafs and Oilers. After tonight, their next game against each other is on January 5th.
Puck drop for tonight's game is scheduled for 9 PM ET.
(Stats courtesy of hockey-reference.com)