News from the Rink: Ondrej Kaše probable for re-joining the Maple Leafs tonight, Campbell starts tonight and Mrazek tomorrow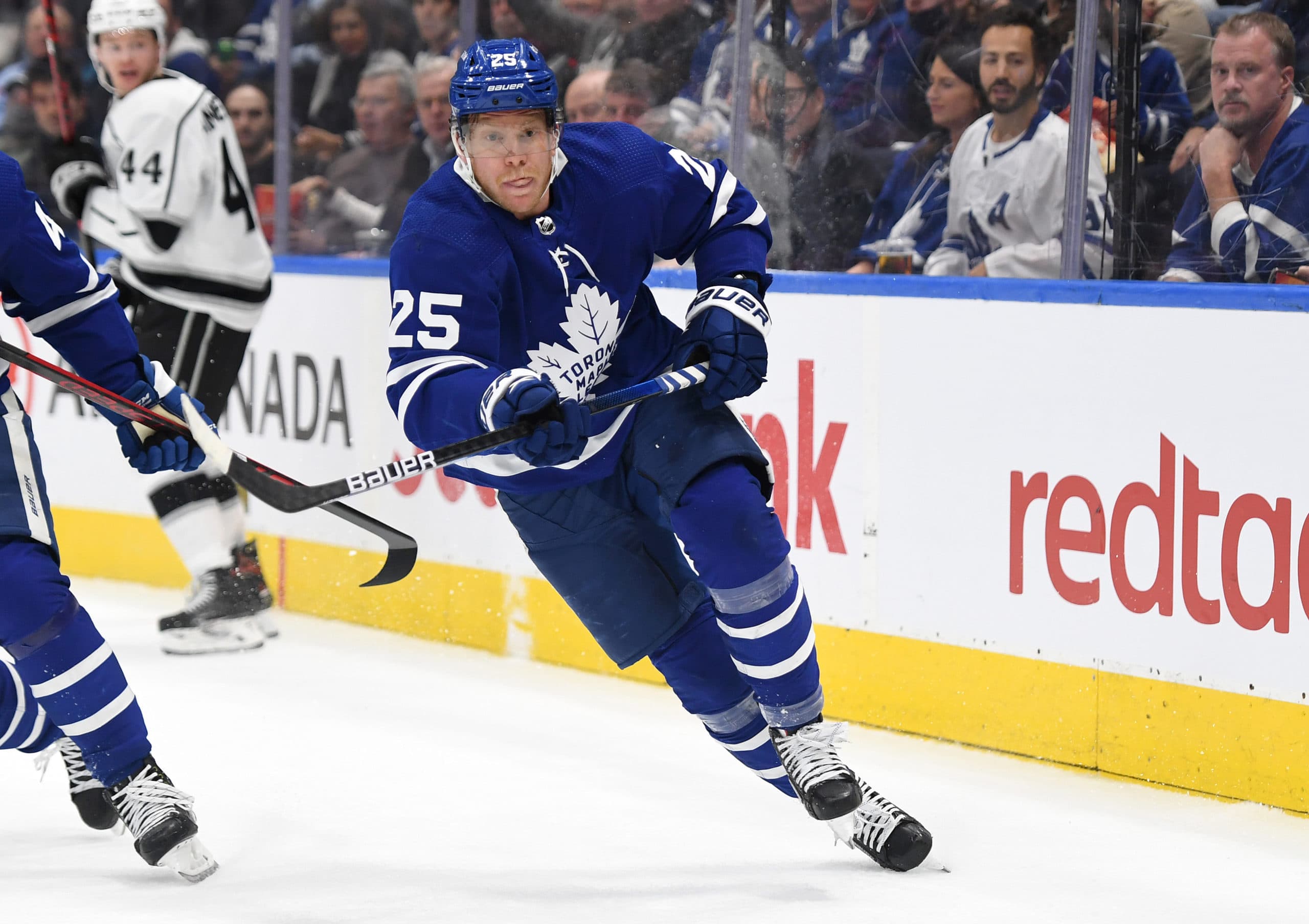 Photo credit:© Dan Hamilton-USA TODAY Sports
The Leafs are back at it tonight in Las Vegas. A locale that the red hot Auston Matthews has thrived in…
With seven goals in six games in Vegas, and with Matthews just four goals off the Rocket Richard lead it would be great to see him take a run at Draisaitl's spot while the Oilers play just once in the next couple of weeks.
The return of Kase is a good sign for the Leafs as he was taking line rushes with Auston Matthews' line in yesterday's practice. If he's unable to go, I'd assume we'll see the lines revert to what worked for the early part of the game against Colorado on Saturday. Tomorrow is a different situation as Marner and Engvall could potentially leave COVID Protocol, and it's likely we see something more typical for the Leafs with Marner on the top line and Kase reunited with Kampf.
(Full Leafs lines can be found below.)
As Engvall and Marner prepare to leave the COVID protocol it's important to note who still hasn't been in it. Auston Matthews just dodged it, and there's also Justin Holl. Considering the Coyotes are having a minor outbreak, but the game for tomorrow is still scheduled, it will be interesting to see if the Leafs take any precautions and put Timothy Liljegren in rather than risking the exposure for Holl.
In Matthews situation it seems unlikely that there is much that will keep him out of the lineup in Arizona tomorrow night.
Campbell's time on the ice was short lived as he is the starter for tonight. A significant number of regulars skating alongside the probable extras for Liljegren, Biega, Seney, Anderson, and Hutchinson. Looks like there was an emphasis on goalie work today.
This was pretty much expected with Campbell getting the start against Vegas. That is one hell of a long stretch of time off and not the first lengthy stretch for Mrazek this year. He'll likely start making more frequent appearances soon.
Finally, Chris Johnston has thrown some cold water on the rumour that the Leafs have interest in Evander Kane. On Leafs Lunch, Darren Dreger additionally speculates that the Leafs don't have interest in Kane based on both Kane's off ice problems and the Leafs salary cap situation, which is interesting that it now seems likely that Kane might get more than league minimum. Dreger also confirms that the Oilers are one of the front runners.
Dreger also confirms that Kane is free to sign at any time and the grievance process is independent of that and no matter what his time on the Sharks is over.
Here is tonight's lineup
The Leafs vs. Knights will take place at 10 PM ET tonight, and it can be seen on TSN 4.