NHL Notebook: The Bruins busy morning and (you guessed it) how it affects the Leafs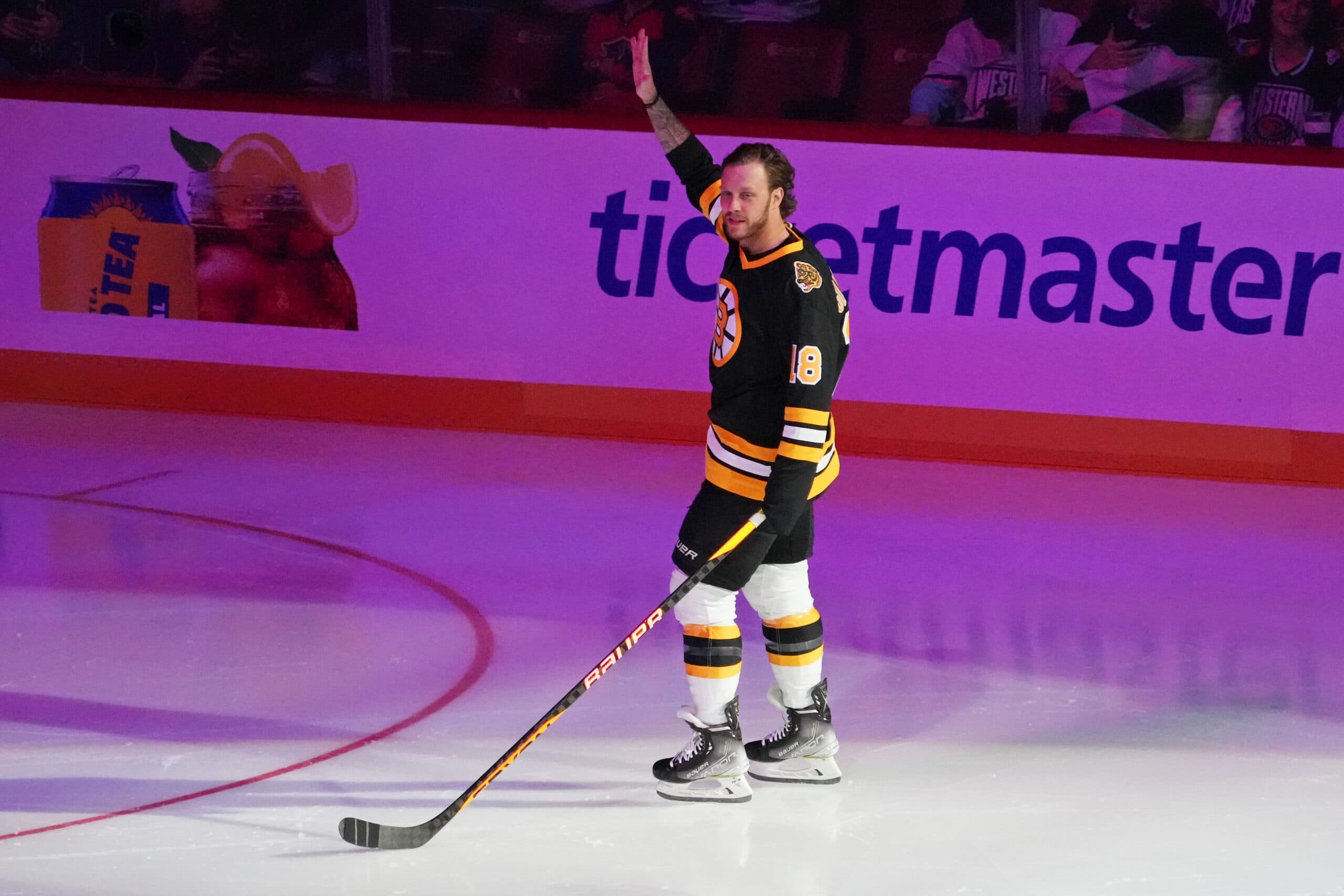 Photo credit:Jasen Vinlove-USA TODAY Sports
There are few things you want to see after a devastating Leafs loss less than the Bruins loading up and making solid move after solid move. While what is happening here probably isn't as impactful as the Lightning clearing out Vladislav Namestnikov's $2.5M cap hit, we still have to wait for the other shoe to drop on that one, so we'll dive into the Bruins and how they are ruining our Thursday.
Let's start with the trade because it's the trade deadline and that's what will be most impactful in the short term:
So the Bruins add another player that is most definitely a pain in the ass to play against. It will be interesting to see how much he buys into the Bruins way of doing things as I question that he's capable of doing so, but a tough player for playoff hockey is generally a good thing. He just maybe lacks the defensive awareness and team game that the Bruins often demand from their group. To some extent I think he's a horse that needs to be broken like Jake DeBrusk and I don't know if the Bruins have enough time to do that here.
The Bruins are also giving up a bit more of their future, which when you are having one of the best seasons ever, it makes sense to live in the now, but with Bergeron and Krejci with one foot out the door, and Brad Marchand not likely that far behind them, they might eventually want a prospect.
All and all, you can't really knock this deal because it's one we'd likely be praising from the Leafs perspective, but it's not risk free. It does make Boston a better team and adds to the Eastern Conference, and in particular, the Atlantic Division arms race.
In what I'm sure was just a fortunate coincidence, Taylor Hall has been put on the injured reserve. That conveniently freed up cap space for the Bertuzzi deal and has even left the Bruins with the ability to do something else if they so desire. It will be interesting to see what comes of this as there is no path to Taylor Hall being activated before the playoffs other than another long term injury occurring.
Where this is fascinating from a Leafs perspective is that if the NHL is going to allow this tomfoolery from Boston, what is going to stop Toronto from playing this type of game with Matt Murray or one of the modestly banged up players from last night's game. Toronto has spoken a number of times about Murray being close to returning so that probably ends any possibility of something happening there, but the Leafs blueline seems like it could potentially see someone get shutdown. It would explain the nine NHL defensemen on the roster.
Finally the Bruins extended David Pastrnak today, which doesn't really impact anything in the short term, but is an important piece of business and speaks to the Bruins most definitely not tearing anything down in the immediate future. Really, why should they? They've got good building blocks with their goaltenders, McAvoy, and Pastrnak and an organization that knows how to win, they can potentially rework themselves into something competitive on a regular basis even if somewhat of a decline seems imminent.
What is really beneficial about Pastrnak's $11.25M deal is it sets a high water mark for high end wingers that while we could see someone like Marner exceed, if for no reason other than getting the opportunity to negotiate after Pastrnak, but it keeps him in that ballpark and certainly means that someone like William Nylander finds a happy middle ground between Larkin's $8.7M AAV contract and Pastrnak's $11.25 M AAV one. It's a bit more cost certainty. Most important is probably the cap hit percentage, and Pastrnak is eating up 13.64% of the Bruins salary cap based on the current cap number. That is going to be how most teams approach negotiations. Nylander's cap hit percentage was 8.78% at signing, and Marner's was 13.38%.
So once again the Bruins got a little better and things got a little harder for the Leafs. With just over a day to go until the trade deadline, it will be interesting to see how Kyle Dubas responds.
THE DAILY FACEOFF TRADE DEADLINE SHOW
Join us on March 3rd for the Daily Faceoff Live: Trade Deadline edition as Frank Seravalli and the panel break down all of the latest rumours, news, and rumblings from around the NHL. The show will be live on 
YouTube
, 
Facebook
, and 
Twitter
 from 12 PM – 4 PM ET to keep you up to date on all things trade deadline no matter where you're watching from.