NHLPA looks to be taking a step in the right direction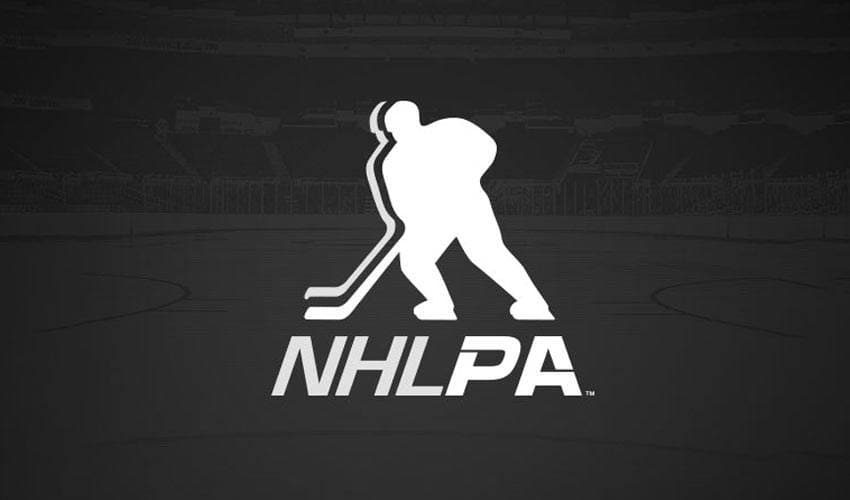 Photo credit:from nhlpa.com
It was Darren Dreger who first reported that the NHL was closing in on their new Executive Director and that it was someone who is not only external to hockey, but external to sports that will likely be introduced, and that candidate is Marty Walsh.
I'm not going to pretend that I know a whole lot about Marty Walsh, but there are some major selling points in his bio. For one, he's run actual unions, not players associations, honest-to-goodness workers that needed strong advocacy and he excelled in that. His background as a successful elected official is another step in the right direction. You'd hope this means that knows how to be successful in unifying a group shouting for radically different things, and not only as the Mayor of Boston, but as the Secretary of Labor, Marty Walsh would have plenty of experience going up against tougher adversaries than Gary Bettman. Honestly what Marty Walsh brings that is most important to the NHLPA is that he isn't Donald Fehr.
Donald Fehr's extended time with the league has been one of dying on strange hills. He's completely ignored the thing that was his selling point from his MLBPA days and which was keeping a salary cap out, and never took a single step towards the abolishment of the NHL's hard cap. Instead, he waged small battles over the Olympics, the NHL went in 2014 on his watch but failed to go again despite it being a centerpiece of his CBA negotiations. He'd instead make fighting against escrow payments his focal point, never actually taking steps to eliminate escrow or carving out a more significant piece of Hockey Related Revenue for NHLPA members, just holding back NHL owners on their attempts to make things worse for the NHLPA. To be honest, that's probably all the PA membership was asking of him as the lost wages of a work stoppage would probably amount to more income for the current membership than pushing the league toward a luxury tax system or making gains on things like entry level contracts or restricted free agency.
Going past Fehr's lack of success in CBA negotiations, he also came up short on the important day-to-day stuff. There were numerous ignored cases of
sexual
 and 
racial abuse,
and not much was done to benefit
struggling alumni
 and 
their families
. Considering how unprepared the NHLPA was for what came at them in 2004, it seems strange that 12 years of Donald Fehr, an experienced professional sports players association leader couldn't move things back towards the players in a single meaningful way. The players might not have demanded that of Fehr and he took advantage of that rather than appreciating that he was supposed to be the smart guy in the room and pushing for progress.
It might be a lot to think that someone who has spent the majority of their adult life in politics and the compromises that go along with that to be a radical change of the status quo, but there should also be some genuine excitement about the NHLPA going in a new direction. There is plenty of hockey knowledge with the current staff, membership, and agents that represent the membership within the NHLPA, and going with a bona fide labour leader is a step in the right direction.
The current Collective Bargaining Agreement will not expire until the end of the 2025-26 season. That may seem like a long time from now, but in three years the new Executive Director needs to acclimate himself to the needs of the membership and develop proposals that will hopefully be in the hands of the league prior to the actual expiration of the CBA. Beyond the obvious need for greater transparency in team investigations, a greater commitment to safety, and the plethora of contract and salary-driven concerns, you'd hope that the NHLPA is also able to establish itself as a stronger partner in areas that would grow the game (e.g. how to make the All-Star game not suck.)
It's amazing that the Secretary of Labour can look at the NHLPA job and not immediately run in the opposite direction, I guess that says something about government work too.