Nylander returns to the top six, Samsonov returns to Toronto: Leafs Practice Notes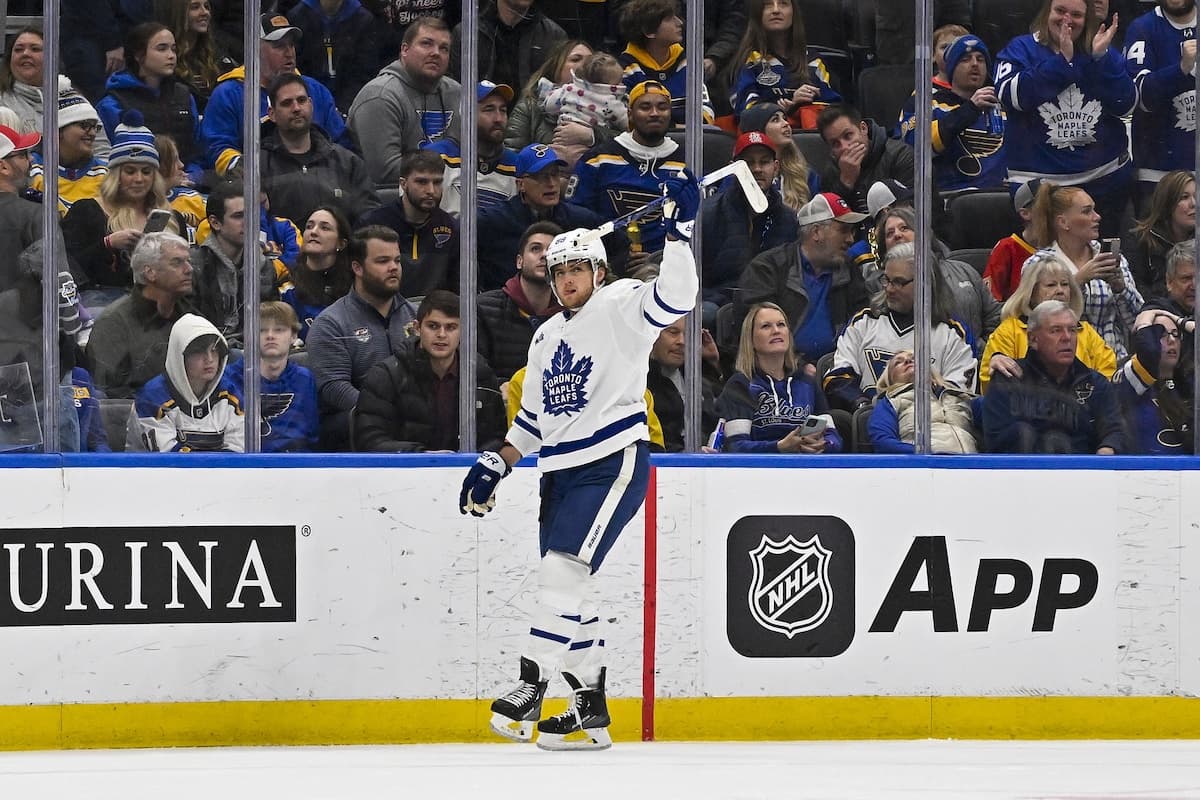 Photo credit:Jeff Curry-USA TODAY Sports
Last night's game was terrible. Terrible games happen. I can appreciate the concern that there have been a few more questionable performances since the trade deadline, but generally these are the same Leafs that we've been dealing with for the entirety of the Matthews era. Incredibly skilled, great at controlling to puck, but one in three games will make us question everything we ever believed.
Sheldon Keefe seemed pretty unphased by all of this, but there are still a few notable chances from the Leafs practice today.
I'll 100% give Ilya Samsonov the complete benefit of the doubt for not having his head in the game last night as he awaits his wife giving birth to their first child. In fact, I honestly can't imagine how most goaltenders can compartmentalize life on many nights and track pucks for sixty minutes. Samsonov having his mind elsewhere is understandable and hopefully having some time off to be with his family will help him down the stretch except now the Leafs won't have a starting goaltender getting a solid night's sleep. Maybe we'll see his road numbers improve and his home performance drop off.
McMann being out is certainly unfortunate for him as well as the Leafs as Bobby was proving to be one of the stronger depth options for the Leafs to tap into. McMann has been building a strong case for himself as a potential fourth liner for the Leafs next season as well and even if we don't get to see him again this year, I wouldn't doubt he'll still be in that conversation.
Nylander being back up in the top six seems like the right call. To some extent there just needs to be an appreciation that the bottom six on the Leafs just isn't going to produce offense. Ryan O'Reilly's return will eventually give them the possibility of finding some bottom six offense and wishful thinking about Matthew Knies is allowed, but landing on a really good top six and tough to play against bottom six is the best course of action with their current personnel.
To some extent, it seems like Noel Acciari is placeholding Ryan O'Reilly's spot on the third line and Acciari will likely find himself moved to Simmonds spot on the David Kampf's wing in the near future.
With the move of Nylander to the second line and Lafferty moving to the wing, the Leafs seem to be inching their way towards more practical lines that they can run with for the remainder of the season. It will be interesting to see if Jarnkrok and Bunting flip at some point, but Calle has certainly established he can be a top six contributor, clicking with both Tavares and Matthews at different points.
The Leafs play the Panthers in Sunrise tomorrow night and it kick starts a three game in four night stretch. It will be interesting to see if Joseph Woll will be able to find his way into the crease one night to avoid over working Murray and not rushing Ilya Samsonov back.