The Olympics will showcase some affordable depth options for the Leafs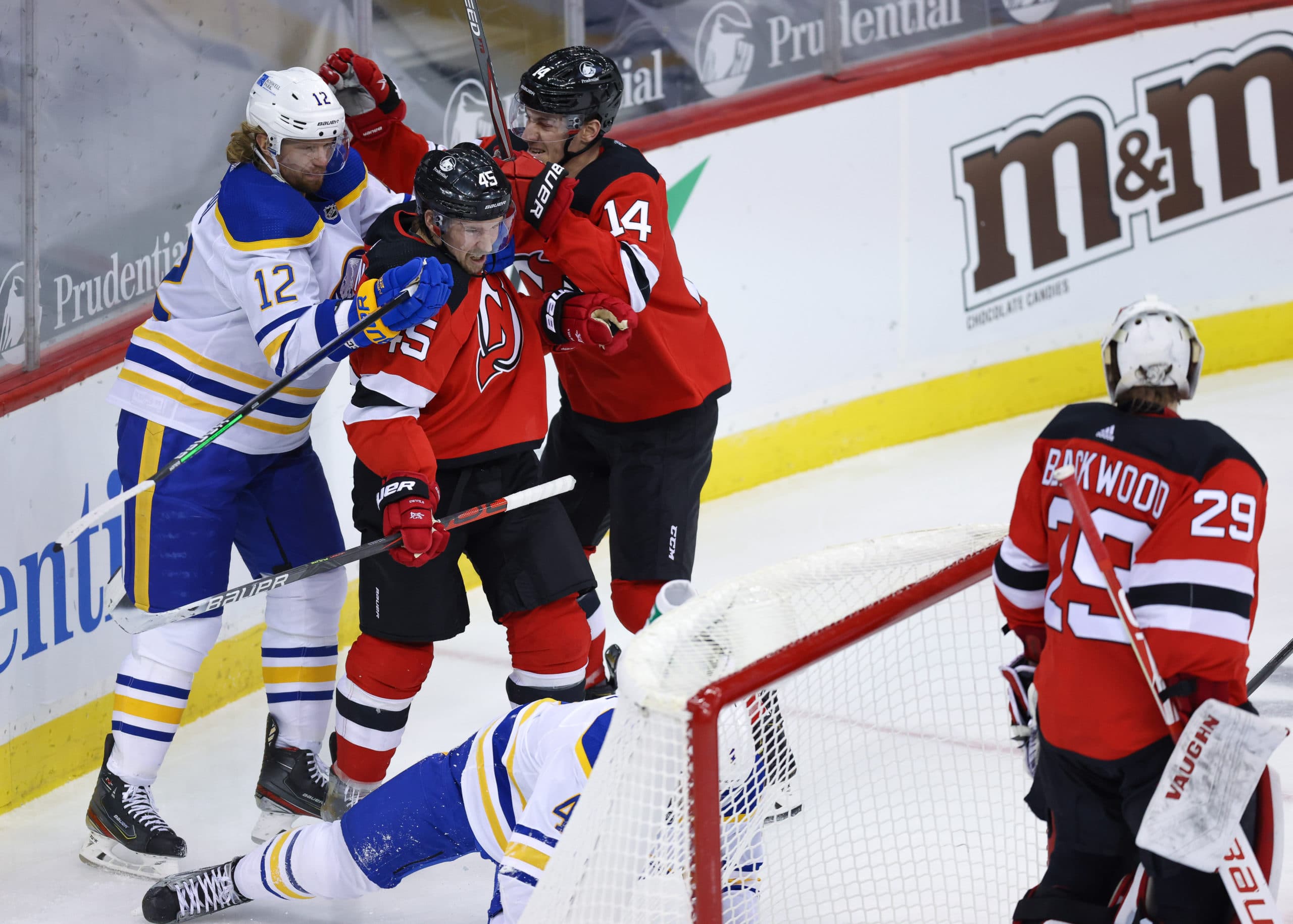 Photo credit:Vincent Carchietta-USA TODAY Sports
How does it affect the Leafs? Well in the case of the Olympics, it could be the chance to scout some depth signings that could help out the cash strapped Leafs down the stretch.
Heading into the trade deadline this year, Toronto doesn't really have a lot of wiggle room, and they find themselves very much in a money in/money out situation. That's fine, and they still should be looking at landing a big fish, but unfortunately while landing that big fish there will need to be some deck chair shuffling going on at the same time. Throw in the fact that the Leafs are about to have a very backloaded schedule thanks to games rescheduled due to Omicron, a few warm bodies might be nice, especially ones that are capable of exceeding expectations.
The Leafs depth took a bit of a hit this year with the claiming of players like Adam Brooks, and Mike Amadio, and while Kyle Clifford was an excellent start to building that back up, most of the intriguing depth still consists of wild card youth options like Kristians Rubins, Alex Steeves, Joey Anderson, and hopefully returning Nick Robertson.
Some veteran options wouldn't hurt and the Olympics will give the Leafs the opportunity to scout players like Eric Staal, Patrick Marleau, Bobby Ryan, and Devan Dubnyk, assuming they get selected by their countries. There will also be plenty of other options of players who signed to play, but in countries with transfer agreements with the NHL. No matter where you stand on Martin Marincin's play, there would be something hilarious about him making a triumphant post Olympic return to the organization.
The real name that is truly the interesting one of all this is Eric Staal. With his brother's recent statement around Eric's interest in returning to the NHL, and him not being far removed for a solid 2019-20 season, he's a player worth considering. That being said, it certainly seems like Staal returning to Carolina is about as predictable as Tuukka Rask returning to the Bruins the moment the Olympics are over.
Perhaps another name to pay close attention to will be Sami Vatanen, as the Leafs have often been connected to him in rumours, and it's entirely possible his Swiss contract includes a NHL out clause. Vatanen has been essentially a point per game player overseas, and the Leafs could always use a bit of help on the right side of the blueline. Vatanen isn't a bad option in a year where the Leafs lack mid round picks to spend on defensive depth at the trade deadline. And I'm sure he has more appeal to most you than bringing back Martin Marincin (except for you, Nick, we know you want the Marty Party.) For players who have been under contract with clubs in Europe, there will be a requirement for the player to clear waivers. That creates a bit more of a risk than you'd have with a player like Staal who has stayed out of professional hockey this season. Someone like Vatanen could easily be claimed, and it will be interesting to see how teams mitigate that risk.
The Olympics will hopefully also provide the Leafs with the chance to see Josh Ho-Sang play on a bigger stage. He's far from a lock for Team Canada, even if he should be, but old wounds don't close quickly with Hockey Canada. Toronto likely has a plan for Ho-Sang, who has seemingly delivered on what has been asked of him this season, and they'll fall that through regardless of whether Ho-Sang is at the Olympics or not, but still it would be nice to see Josh play for Canada before formalizing a contract with the Leafs either for this season or next.
The other thing that is important to note is that presently the Leafs sit at 46 standard player contracts out of a maximum of 50. Whether through signings or adding at the trade deadline, the Leafs can only have a net gain of 4 players. Expiring Marlies contracts could certainly be a part of deadline moves, so that limit of four isn't going to be a huge concern, but does at least underwrite that they can't blindly offer deals to everyone.
And while there is no guarantee Toronto does anything here, it does create an interesting late season free agency window that we don't normally get. Not exactly a frenzy, but maybe something a notch up from college free agency, and for some of us, that's all we need to be happy.
Related: Matthew Knies to play for Team USA