On Auston Matthews' opening night dominance, the new goal song, and the dead Scotiabank Arena crowd: Leafs Morning Take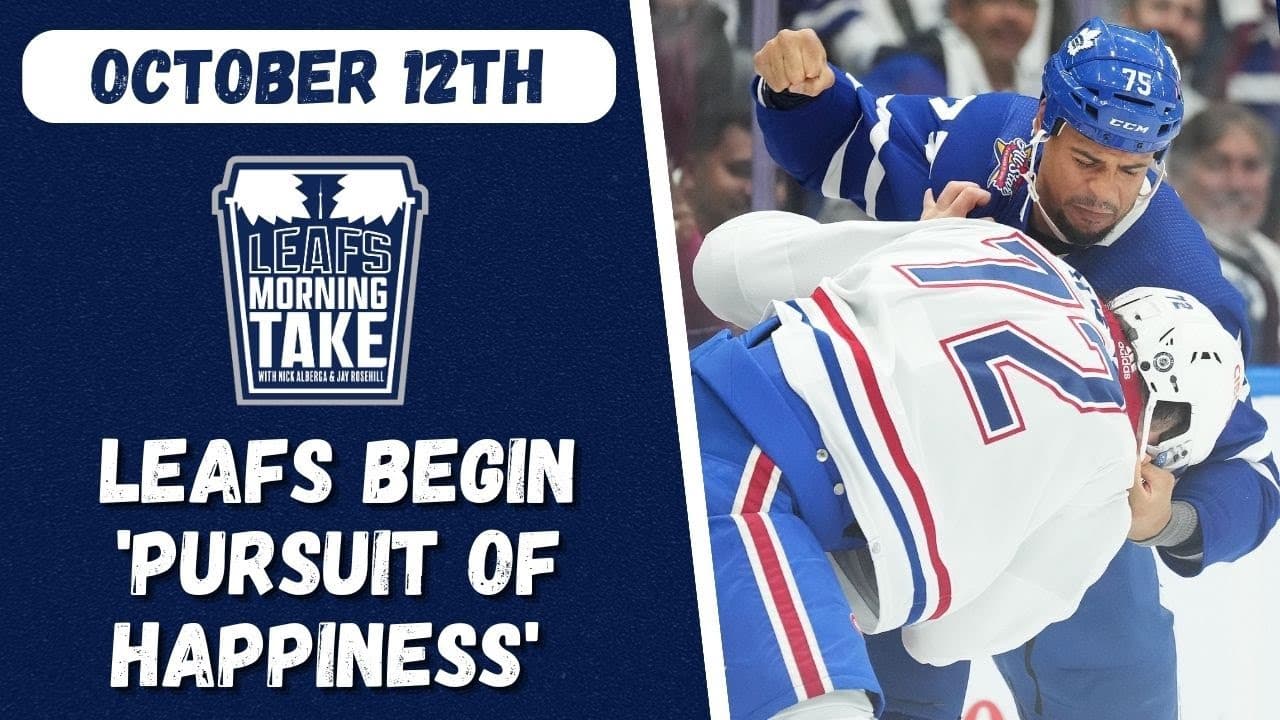 Auston Matthews is so back.
And so are the Maple Leafs.
What a night it was at Scotiabank Arena as the Leafs kicked off the 2023-24 regular season with a crazy and chaotic 6-5 win over the rival Montreal Canadiens.
Before getting into the thick of it, I had Rosey break down the Reaves/Xhekaj scrap to kick off the
Thursday edition of Leafs Morning Take
. Something tells me Ryan Reaves is going to become a crowd favourite very, very quickly in Toronto.
As mentioned, it was great to see Auston Matthews get off to a superb start. If you're keeping score at home, he's now potted 12 season opener goals. The dude's a machine. Unquestionably, Matthews was probably the biggest reason the Leafs skated away with a victory on Wednesday night. It was an ugly night all around, which league-wide, is usually par for the course around the NHL.
Meantime, the Leafs unveiled one of their new goal songs and it's 'Pursuit of Happiness' by Kid Cudi. I mean, that tone was an absolute banger in 2009. Too bad it's 2023, though. Obviously, Rosey and I weighed in on the polarizing topic:
After that, we talked about the dead crowd, the defensive breakdowns, the Matt Murray sighting, and if the regular season really matters in the grand scheme of things. Also, Guy Boucher had that power play snapping it around all night long. All in all, from an entertainment standpoint, the opener offered a bit of everything —and then some.
Join us on Friday at 11 AM ET as we tee up Saturday night's tilt in Toronto between the Leafs and the visiting Minnesota Wild. Also, NHL host Anna Dua, who's a big-time Leafs fan, will drop by for a chat.